At present, we are experiencing severe rainstorms which have totally closed the way businesses are operating. The storm resulted in over 170 million Americans being placed under winter weather alerts being issued by the National Weather Service in the United States across the country and caused blackouts for over 9.9 million people in the US and Mexico, in particular for this year.
Texas was tossed from one crisis to another this week as frigid temperatures and winter weather battered the state and the surrounding region, leaving many people in the tragedy. Over a dozen deaths are being recorded to the unprecedented winter storm it seems.
In this situation, it has been an extremely difficult task for businesses to pursue their operations. In addition to this, the COVID situation has also played a destructive role in every industry. Added to the above destruction list, you can also experience the following factors which make the business tough to survive:
Flu and other seasonal diseases.
Fire Activities.
Power Shortage.
Lockdown.
For now, every business here has experienced a couple of destruction and should be ready to face and survive under any circumstances. So, how is this possible? Has your business turned digitally? How can technology be beneficial for businesses?
We have discussed the importance of technologies and the Digital presence for your business and which technologies can be a great asset to your business.
Mandatory Technologies that can make your business successful amidst any situation:
Be it any type of business, it is important to move towards Digital Transformation. This strategy has been a successful thing for every industry. Digital transformation can make multiple businesses take digital platforms and survive despite any disputes. If you are a local business owner, it is time to shift towards the digital channel and remain with the same or even higher profits than before by leveraging these technologies.
Here are a few of the technologies that can change the way a business can operate in spite of natural calamities or other issues:
     1. Cloud Solutions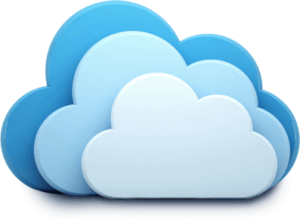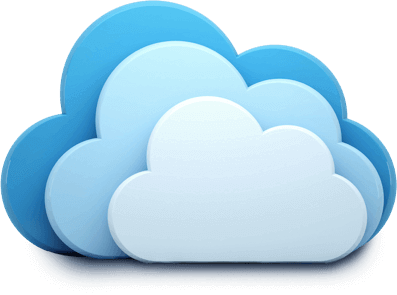 Cloud is everywhere. As your business expands, so is your data. It is impossible to store, process, and access all the data instantly. This is where Cloud came into existence. Cloud is the new normal where you can store enormous amounts of data and access them whenever needed. Make sure you leverage Cloud solutions to experience its advantage.
REAL-TIME USE CASE IN THIS SITUATION
For instance, in this situation, it is really a tough job to move to a particular place to handle the data. This is where Cloud solutions are highly beneficial. With Cloud, you don't have to worry about accessing data since you can access it at your place.
If you require data from devices such as Hard disks or computers available at other locations, it is impossible to travel due to this rainstorm. Stay at your place, check for the data you are looking to access by leveraging Cloud.
2. Data Analytics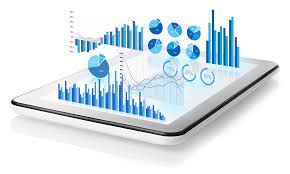 Similar to the above, data should be analyzed and processed which can be done through the Data Analytics strategy. It is the science of analyzing raw data and checking for future decisions based on them. This can be a profitable thing in this crisis.
With Data Analytics, you can get to compare the data between two different situations. It means comparing before and after the crisis. This can be helpful in making clear decisions for the future.
In particular, this is termed "Predictive Analytics" where the advanced data is taken into consideration to make future predictions. It integrates various techniques such as Data Mining, Statistical Modeling, AI & ML to analyze the data and make predictions.
REAL-TIME USE CASE IN THIS SITUATION
In addition to this case, Weather forecasting is helpful in this case. Consider you got to know the present situation prior. It would be an alarm for you to get prepared in facing the upcoming crisis with the necessary precautions.
We have developed an app that tackles the above issue. It addresses Agricultural concern by predicting the monsoon and the best time for harvesting. In addition to this, it addresses the real-time problems which the Agricultural industry faces.
The agricultural market is struggling to fix a clear pricing strategy while farmers are spending hours and investing their hard-earned money along with hard work for crops till it yields.
Lack of an online platform to connect buyers and customers hassle-free. Without the right knowledge of the current demand, farmers are investing in some other crop.
Buyers finding it difficult to figure out the farming details and their contact information.
Read Also – How W2S Used Advanced Predictive Data Analytics To Identify The Weather Conditions And Forecast Warnings Through The Help Of A Mobile Phone?

     3. Web & App Development Solutions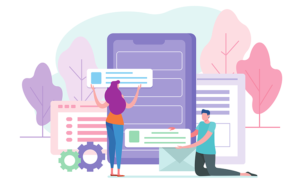 If you run a local business, make sure you have a web and mobile app for it. It can be extremely helpful for your customers to make orders by online booking itself.
REAL-TIME USE CASE IN THIS SITUATION
For instance, if you run a Costume business, you can develop a web or mobile application which can help your users to book orders by selecting their favorites and adding them to the cart.
Yet another example in real-time is virtual health consultation. It is difficult to go to hospitals or doctor's places for a consultation. There are multiple such applications in the market that can be helpful in this situation.
W2S Solutions is aware of such a situation and hence we developed an application that can address virtual health consultation at their place itself. Moreover, it consists of features that every person expects. Here are the ones which we have integrated:
Separate logins for Doctors, Patients, and other consultants
Text, Audio, & Video Messaging.
Online Consultation Booking.
     4. Machine Learning & IoT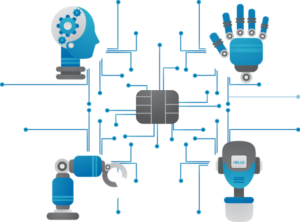 Machine Learning, the subset of Artificial Intelligence can also make your business profitable at any stage. Systems are prepared in the way to analyze from the data, identify patterns, and make decisions without any resources. When it comes to IoT, sensors are placed into the devices for monitoring and capturing live data. This data is further used for future decisions.
REAL-TIME USE CASE IN THIS SITUATION
Let's consider a real-time example for this. You can get started with monitoring your business at your place by placing the sensors. For example, if you run a Hospital and the present situation will be hard for patients to come in-person.
Once the medical device is connected to the patient, the doctor or the consultant will get to know the status of the patient with the live data collected from the equipment. Similar to the above-discussed scenario, virtual health consultation.
5. Robotics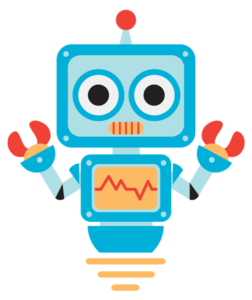 As the name suggests, this technology is making use of robots to design, construct, operate. Here, you won't require human intervention to perform your business process. In the case of natural calamities such as Rainstorms, this can be helpful.
REAL-TIME USE CASE IN THIS SITUATION
Robotics is here to automate the most repetitive and complex tasks and make the process hassle-free. It even includes regular processes such as Copy, pasting activities. When considering the present situation, we'll consider the HR Department in every organization.
In this crisis, HR and other departments are working from remote. With RPA implementation, here are the possible outcomes:
Automated Payroll.
Efficient resources onboarding.
Enhanced Employee Experience.
Streamlined Talent Acquisition.
Augmenting the Workforce.
6. Augmented Reality & Virtual Reality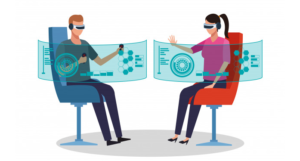 Augmented Reality & Virtual Reality is here to change the way we view the world. If you consider industries such as Real Estate, Cosmetics, Travel, Furniture Retailers, etc would be highly beneficial by viewing the world from a different perspective.
REAL-TIME USE CASE IN THIS SITUATION
For example, let's consider the Fashion sector. The real-time problem here is to figure out the best outfit or cosmetic which would suit them. In particular, during a time of crisis, it is impossible for one to visit the store and cherry-pick their favorite.
With AR & VR leverage, customers can pick the product, try it at their location, and buy the product which fits them exactly. This not only enhances customer satisfaction but also makes your process simple by staying at your location with increased revenues.
6. Digital Twins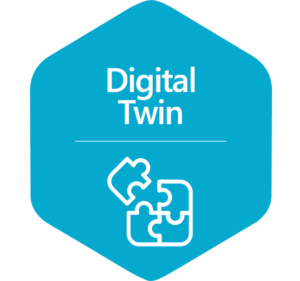 This technology is used to connect the physical and digital worlds together. With its popularity, it has provided a great impact on various industries. To put it simply, a Digital Twin is a digital copy of the physical world such as products, processes, or tasks. By implementing Digital Twins, one can simulate, measure, collaborate, predict, and output information from the physical world view.
REAL-TIME USE CASE IN THIS SITUATION
Digital Twins can offer better diagnostics in the Healthcare sector. It can also improve operational efficiency, staffing, and care models. Healthcare and Pharma Companies can implement Digital Twins to offer personalized care to all patients.
When it comes to the Supply Chain, it can predict the performance of the product packaging which can be virtualized and then tested for errors before being packaged.
Read Also – Digital Twins: Bridging the Physical and Digital Goods Powered by IoT

How can W2S Solutions help you with implementing Digital solutions?
W2S Solutions is now easily reachable at your location. Yes, we are available in Austin, Texas to serve our clients all across the globe. We can work on any kind of digital solution and make it true at an affordable budget and within the stipulated time.
As we are in this industry for more than a decade, our experts are here to work with you on diverse solutions for various industries. We have also offered solutions to provide sustainability development for the entire society.
All the 17 SDG goals are analyzed carefully and came up with solutions that satisfied them as well. If you are looking to implement Digital Transformation, we are here to implement them and guide you through the right path.

Technologies you should never ignore