We are in the current era where it is important to remain updated with the latest trends in their respective fields. For instance, if you are working in the Clothing sector, you can update to the latest trends by creating an app or website. With this, their customers can order the clothing products by booking them via a website or application. In this case, your customers don't need to visit the store for purchase. 
Similar to this, every industry should future-proof its business to enhance themselves and also go with client satisfaction. In addition to these features, it is also important to make sure your business survives amidst various factors.
The best example is the present COVID crisis which is disrupting the industry all across the globe. Since lockdowns were imposed in all countries, it was extremely difficult for businesses to remain profited irrespective of the emergency situation.
Yet another situation prevailing in Austin, Texas is Rain and Snowstorms. It has made the situation completely worse for all businesses. The storm resulted in over 170 million Americans being placed under winter weather alerts as issued by the National Weather Service in the United States across the country and caused blackouts for over 9.9 million people in the US and Mexico, in particular for this year.
Texas was experiencing from one crisis to another this week as frigid temperatures and winter weather battered the state and the surrounding region, leaving many people in the tragedy. Over a dozen deaths are being recorded to the unprecedented winter storm it seems.
So, how can you make your business live and survive across all the challenges? What are the insights you need to consider? In this blog, we have discussed how you can make your business stand ahead of the competition. 
1. Creating Communication Plan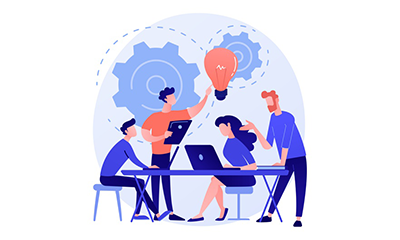 Initially, it is mandatory to have clear communication within the organization in case of emergency situations. This is the key factor that shouldn't be denied. If you consider weather conditions, it is unpredictable and hence you should have a plan by communicating with your employees as well as with your customers during this crisis. 
Here are the two aspects which you should consider:
Internal communication with your employees is the primary factor. This can be a predictive measure before the crisis. Let your employees know your plan for this situation and get prepared for it. You can give employees an idea of what sort of circumstance you may come across. This meeting will let them know the importance of the upcoming crisis and the minimal time you have.
External Communication comes next. Here you should meet your potential customers who are essential for your business. You can let them know about your opening hours of your business due to this condition. For instance, if you're opening two hours late or closing early, you can inform the public rather than disappointing them.    
You can reach them by the following modes:
Send mass emails to your email subscribers regarding this situation.

Provide an update of this on the homepage of your website.

Recording an outgoing voice message on your company's main phone line.

Post on your social media.
Make sure you use at least a couple of modes so that you can reach a maximum number of your customers. If your business is operating in multiple locations or the place where a crisis could occur, ensure to inform your customers.
2. Keeping track of inventory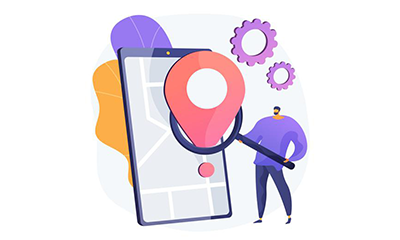 Next comes the inventory which should be effectively required before and after the time of crisis. This type of inventory depends on what kind of business you run and how your inventories would be affected. 
For instance, if you run Restaurants or Grocery stores, the storm can cause a power shortage and if you don't have a generator all your food and refrigerators, freezers would be spoiled. So, it is important to save your inventory.
Keeping track of inventory is completely important all the time despite weather conditions. If you are aware of business insurance policies, they also cover your inventories. You should have clear documentation of your inventory before and after damage conditions to claim them easily. 
You can take a picture of the inventory as evidence to show to your insurance company to state what exactly happened. With this, you can claim the necessities without any difficulties. 
3. Fix vulnerabilities if any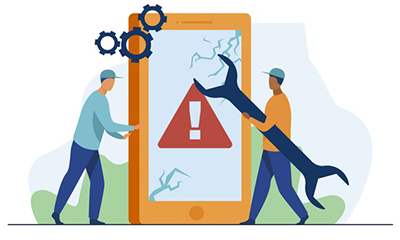 Recording damage is important but preventing damage is mandatory. Being a responsible business owner, you should carefully pay attention to any potential damages that could happen due to this crisis. If winter storms are arriving it is a must to keep your vulnerabilities checked.
For example, in some cases where inventory could be damaged due to power shortage which can be prevented by installing a generator. It can prevent power shortage issues efficiently. Meanwhile, all electrical equipment can run easily with an installed generator. 
Next comes the building which should be repaired and kept ready. Look for weak points in your buildings that could lead to damage. You may feel your buildings are fine, but what would happen if high winds, storms, ice, etc occur?
Here are a few things which your building could experience on the account of storms:
Leaks in your roof.

Cracks or imperfect seals.

Punctures or cracks in plumbing pipes. 
If you locate the weakness in your buildings before the storm strikes, there are higher chances of minimizing the risks of suffering from severe damage. 
4. Compile emergency contacts for your business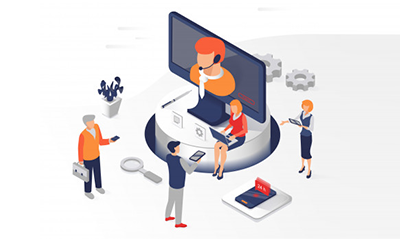 It is perfectly a good idea to compile a list of emergency contacts for business so that you have got all the contact information you need in a single place. Here are the emergency contacts which you can save for the future:
The local fire department

Your insurance company/agent

Landlord

Plumber

Electrician

Roofers/gutter specialists

Other contractors/handymen

Snow removal services

Local gas, electric, and other utility companies
5. Stay automated with Technology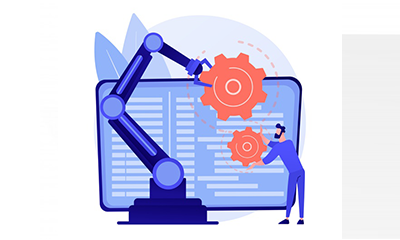 Without doubts, technology is here to revolutionize every single business and the industry here. There are multiple traditional and futuristic technologies that are responsible for taking your business to the next. They are used to automate your business processes easily.
Moreover, Digital Transformation, Sustainable Development Goals, etc are a few things that you can consider. They are the neoteric methods that businesses are leveraging to survive and make benefits in any situation. 
As we have discussed previously, digital presence, and yes can be a stable solution to all your business needs. Moreover, we already know the importance of social media in influencing anyone within a limited time period.               
A report shows around 70% of companies have already or will be digitally transformed within few years. The technologies implemented in Digital transformation make a business agile, so when unforeseen changes occur, the business can easily adapt to it.         
So, here are a few of the technologies which you can take into consideration:
Web & App Development strategy 
Make sure you have a separate web or mobile application for your business in a unique way. Also, ensure the application is user-friendly and responsive in order to gain a good number of customers for your business. 
A digital experience would make your customers realize the ease of usage and enhance their experience with you. Businesses don't require a local presence to purchase your product instead they can move with digital solutions. 
Popular websites or mobile apps such as:
Flipkart, Amazon in the field of E-commerce.

Netflix in the field of Entertainment.

Adobe Photoshop, Canva in the field of Design.

Pubg, Clash of Clans, in the field of Games.

The New York Times, Forbes, in the field of News.

Udemy, Sololearn in the field of Education. 
And much more. You can also stay ahead in the competition by building an application that addresses the needs of the customers and the business.                          
Cloud is the next possible beneficial technology that can help your business survive anywhere anytime. As the size of the business grows, so is the data involved with the business. This is where Cloud Solutions can be a perfect choice.     
This strategy can be helpful in easily storing, accessing, and managing the data instantly with just an internet connection at your place. You are also open to using the technology by handling the data regardless of its size and cost.
One can easily store, access, manage, and deploy cloud applications whenever needed without any additional cost. In the upcoming years, we can expect various strategies such as Edge Computing, additional storage, etc.
ML & IoT are the next trends which you should never forget. Machine learning, the subset of Artificial Intelligence is here to help businesses with intelligent systems. These systems can easily identify and analyze from the data, determine their patterns, and make future decisions. 
Next, when it comes to the Internet of Things, it makes use of sensors that collect data from the integrated device. With the collected data, businesses can make better decisions. Consider your business is launching a new product. You can get a clear idea of how your customers would approach your product with these technologies.
Robotic Process Automation is here to automate business operations. Robots are here to perform the processes with enhanced efficiency and limited time & cost. It doesn't require human intervention for this process. 
Let's consider an example of the HR Department. The HR operations can be automated with Robotics. Here are the things which can be achieved:
Automated Payroll.

Efficient resources onboarding.

Enhanced Employee Experience.

Streamlined Talent Acquisition.

Augmenting the Workforce. 
As the name suggests, Data Analytics is here to analyze the present or past data in order to make future decisions that are result-driven. If you are aware of Predictive Analytics, it is used to detect the future and make decisions based on them. 
There is a Digital Transformation Company available to help businesses in implementing the above technologies. Moreover, we are also one among them!
6. During and After Storm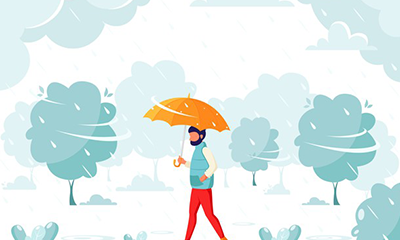 During the storm, keep yourself, your business, your employees, and your customers safe. Try to keep your driveways, walkways, and doorways clear from snow or ice. It is recommended to wear warm clothing when you are outside during storms. If your business location is vacant for a longer time during the storm, arrange someone to check indoor temperatures if possible.
Following the storm, check for the damage and inform your employees regarding the future steps. Governments have also taken precautionary steps and acts during the storm.    
Conclusion:
Without doubts, it is important to prepare the business for any situation. Make sure you follow the above steps to decrease the risks associated with the crisis. We people at W2S Solutions have guided multiple businesses to survive amidst any situation.
If you are planning to leverage technology to stay relevant and digital, we, one of the top Business Consulting Firms in Texas can be the best people in the market to help in implementing them. 

Data Engineering Accelerators and More: