Overview:

The world has been getting more advanced every day since technology started to evolve. The digital twin is the next popular technology that has created more hype among businesses and individuals in recent years. A digital twin is a virtual representation of a physical thing created to be identical to the original. It provides information to organizations and supports them in making quick decisions. Simulations are more important for businesses but expensive on the other side. Digital twins will assist businesses by allowing them to discover new methods to increase operational efficiency. Continue reading the blog to explore more about digital twins!
Many firms are adopting digital twins since it is a fast-growing technology to minimize risks and key processes and enhance productivity. According to a study, the global digital twin market is expected to grow at a CAGR of 40.6% from $6.75 billion in 2021 to $96.49 billion in 2029, rising from $6.75 billion in the year 2021 to $96.49 billion in the year 2029. As a result, several IoT device pioneers who utilized digital twins for large applications like avionics and manufacturing began to pay attention to digital twin technology.
Many of today's difficulties are based on the conventional pattern of controlling equipment, making them difficult to process. Even the risks taken by them are high in cost. It's high time to accept the change and use digital twin technology and data analytics strategy to overcome these barriers and set a high standard in the ongoing trend. According to a study, more than 42% of professionals from various businesses understand the value of digital twin technology, with 59% planning to implement it by 2028.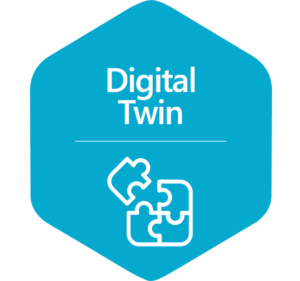 What is a digital twin?
A digital twin is a virtual version of an object that is updated from real-time data and assists businesses in decision-making via simulation, algorithms, and reasoning. Now, businesses are showing interest in digital twin technology for its potential to make workloads smooth and cost-effective. In addition, digital twins come with attached sensors for businesses to monitor their system operations. For example, a pilot can check the health of an airplane engine using these digital twin solutions. The 3 types of digital twins include:
Performance: Collect data, analyze, and make decisions using digital twins.
Product: New products are designed using digital twins.
Production: Manufacturing or production processes are validated using digital twins.
How do digital twins work?
The majority of firms throughout the world prefer digital twins because they can predict how a product or process will perform using real-world data. Businesses can ensure that by using digital twins, they will be able to draw necessary information through sensors. Digital twins with big data analytics will simplify complex problems. Digital twins will send feedback to the systems via sensors if a product has an unexpected issue. It will start to stimulate to determine the cause and solution of the problem and attempt to resolve the problem.
What challenges did digital twins solve?
Automotive, power generation, healthcare, retail, and other industries have used digital twins to solve problems. For instance, if wind turbines offshore get corrupted, the digital twin technology integrated along with it will help to prevent it from corrosion after testing it properly. In addition, a digital twin can be used to investigate product lifecycle extensions, manufacturing and process enhancements, and product development and testing. Finally, this technology can produce an electronic replica of a problem, allowing a solution to be designed and evaluated in software rather than in reality.
How can enterprises succeed with Digital Twins?
Enterprises have seized the opportunity to benefit their organizations by implementing cutting-edge technologies and resources for data analysis, service enhancement, downtime avoidance, and precise outcomes for growing success. Many features, outcomes, and conditions can be studied with this procedure in a cost-effective and scalable manner, allowing for a highly customized approach. Companies can utilize this technology to recreate entire storefronts, as demonstrated in the retail business. As a result, enterprises can improve the precision of their future planning. Custom enterprise software development can also assist in the creation of new products and services, as well as the analysis of tracking and tracing information.
How to improve client services and sales using the Digital Twins solution?
Nothing is more important in today's market than ensuring your customers understand how your solutions may help them while establishing a genuine relationship. It isn't easy to evaluate the importance of building relationships with your end-user or client to the success of your business. In various industries, including healthcare, a visual depiction or simulation of a person's physical and biochemical characteristics, as well as how specialized therapies, procedure planning, injury avoidance, and other healthcare applications will benefit them, is being used.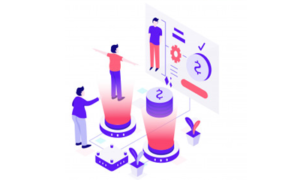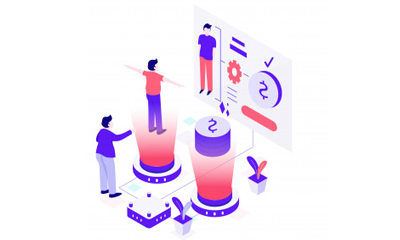 Medical experts, for example, may be able to digitally reconstruct a patient's body in the future to study the effects of treatment. In the case of expensive, high-risk medications for diseases like cancer, this technology has the potential to revolutionize the way healthcare is delivered. In addition, digital twins with cross-platform app development can be used in the retail industry to replicate and portray psychographic and demographic data. They might also use customer modeling and role-playing scenarios to better train and prepare their salesmen and other employees.
How to improve tracking and tracing capabilities with Digital Twins?
Tracking and detecting potential threats or dangers, as well as the outcomes of new applications, is another key role in the firm. After all, a company's performance is dependent on obtaining and responding to new product launch results, customer happiness, and other relevant criteria. This is where the adoption of digital twin technology is advantageous. A business's digital architecture can be used and analyzed on a shared network by merging various digital twins and giving information about activities, people, places, occasions, facts, and other essential features. In other words, this technology helps enterprises and organizations draw the dots between their various tracking and tracing systems.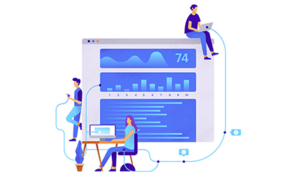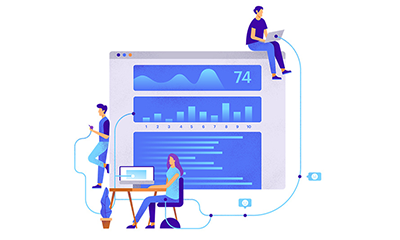 In industries like manufacturing, digital twins can increase visibility across the production line, resulting in greater resource use and faster problem resolution. We can combine the items of interest for virtually all business operations using digital twin technology to offer more clear visibility. The who, what, when, where, and why of various organizational duties and procedures can be answered with digital twins. In addition to the conventional benefits of tracking and tracing information to access risks involved, advantages, and outputs, this technology can be applied to product development and other operations related to product maintenance.
Which sectors are relying on Digital Twins?
Decoupling physical flows from strategic decision-making can be improved using Digital Twins as a primary management tool in agricultural processes. Farmers can manage operations remotely utilizing real-time digital information rather than depending on direct observation and manual tasks on-site. For instance, a Digital Twin of an orchard may detect over-irrigation without the farmer inspecting the orchard. Farmers who understand how time-consuming it is to monitor, predict, and control the health of their fruit trees and product quality are keen to adopt digital twins. Farmers can use this digital twin technology to identify slow-growing crops and make better decisions about crop-growing strategies, embracing technology to achieve SDG.
Digital twin technologies are superior options for overcoming several issues in the automotive industry. Digital twin technology helps automobile manufacturers to create a digital copy of products, machines, human resources and processes. By predicting consumer expectations, avoiding failures, combining data, and allowing for speedy analysis, the automotive industry benefits from using digital twins. The full life cycle of an automobile product can be managed with digital twins. Predictive analytics for automobiles also helps manufacturers collect data on vehicle conditions and make proper decisions for better customer service.
Digital twins can provide multidimensional insights into how an asset is planned and operated, such as tenant behavior, use patterns, space requirements, and traffic conditions. Advanced data integration from a building's system, sensor, and utility meter is combined with intelligent multidimensional digital models to create a digital twin. The fundamental benefit of digital twins in construction with building information modeling (BIM) is that they help improve processing skills. In addition, digital twin technology and modern BI gives BIM models a new level of intelligence, allowing stakeholders to see the status, operating conditions, and location of actual assets in real-time.
Digital twins are computer models utilized in healthcare systems to construct digital data representations, such as healthcare facilities, research labs, and human sciences. Digital twin technology and decision intelligence adopted by healthcare has benefited from establishing a virtual twin of a hospital to improve efficient procedures for the entire organization, foresee possible concerns, and identify areas for improvement. By modeling organs and single cells, as well as an individual's genetic makeup, physiological features, and lifestyle habits, digital twin technology in healthcare is also utilized to create tailored medicine and treatment.
Digital twins have helped the retail industry move progressively to achieve greater heights. Retailers use digital twins to plan supply chain operations and identify ways to improve their business. Retailers can construct non-linear supply chain fulfillment models like micro-fulfilment or curbside pickup using the real-time visibility given by digital twins. The digital twin and predictive analysis connect different data sources, allowing critical information to flow freely throughout the supply chain. The benefits of digital twins for retailers include predictive maintenance, increased team communication, expedited risk assessment, production time, real-time remote monitoring, and adequate financial decisions for people.
How emerging technologies are supporting Digital Twins?
Enterprises have started to adopt digital twins and 5G to test properly, optimize live networks, and prototype continuously. Digital twins are powered by 5G technology since they are the backbone for businesses to offer smart solutions to customers and meet their needs for a better future. The 5G technology allows digital twins to collect real-time data and help businesses make proper decisions toward their end goal. With robust connectivity and the ability to interact virtually from anywhere, 5G, digital twins and cloud solutions will make the world better.
Artificial Intelligence (AI):
When a task becomes too difficult for humans to handle, artificial intelligence steps in to make the best decision possible to make the process go more smoothly. It is possible to simulate human thought processes by collecting all required facts for decision-making using digital twins and business intelligence solutions. Enterprise can shift to adopting AI and digital twins to make operations smooth and automate decision-making for new products by testing and validating them. AI algorithm patterns have been closely researched for combining digital twins and generating correct outcomes based on enterprise needs.
Internet of Things (IoT):
Digital twins enable businesses to draw necessary IoT data in real-time to improve their performance and make decisions quickly. With the support of IoT-connected mobile apps and sensors, digital twins can make the process go smoothly for enterprises. IoT and digital twins help businesses predict different outcomes from the collected data and plan accordingly to sort out the work efficiently. Digital twins with IoT benefit businesses by unlocking deeper operational intelligence, improving overall product maintenance, and proper visibility into a full product lifecycle.
Digital twins and machine learning algorithms are effective in the production process and enhance the overall efficiency of running the product successfully. Technologies like digital twins and machine learning are an excellent combination to benefit enterprises by overcoming various obstacles to automating enormous volumes of data. Furthermore, businesses can leverage machine learning and digital twins to promote no coding and benefit from quick product development and implementation. Machine learning offers excellent algorithm patterns to automate various industrial machines through digital twins and web app solutions.
You can also view more of our works and case studies here!
Summing Up:
Digital twins are the future for businesses to increase their standards in the market today. More businesses have begun acquiring digital twins with other emerging technologies to improve their product performance and quality. Digital twins are capable enough to help businesses by reflecting things similar to the real world and making their day-to-day operations or tasks run efficiently. Digital twin technology is well known as its secondary source of supply for businesses to manage the tasks difficult to handle by humans. Enterprises willing to rule their businesses and stick with future trends can get in touch with the world's leading digital transformation services to avail of low-cost digital twin solutions to edge out the competition.