Digitally businesses are making huge profits nowadays. Moreover, this year has been a great disaster for every single sector across the globe. The major reason is COVID which has turned the workflow of the businesses. 
Industry sectors such as Education, Healthcare, has seen a great disruption in the way they work. Since everything happens in a remote position, everyone included in these sectors are working from their places. 
So, what does this mean for 2021? Can Business Transformation happen? What are the new things which we can expect with the technologies?
In this blog, we have discussed the top 6 Business Digital Trends which are expected to disrupt every industry across the globe. 
6 Digital Business Trends:
5G can make everything possible

As 4G is already ruling the world with its fast usage, here comes 5G which is the next level of the fastest network. Moreover, the world is moving towards increased video conferencing, remote working, digital collaboration everywhere. This has given rise to the need for faster network usage.
Hence, 5G can be a solid option among the people and larger enterprises that are looking to bring profits with less investment. Right from educational institutions such as schools, colleges to Government activities, everything is carried out via 5G Internet usage. IT solutions provider can help you in adopting 5G.
Other major sectors such as Agriculture, Healthcare, Banking, Finance would be highly benefited from the entry of 5G rather than the previous networks. As there were several loopholes surrounded with 3G, 4G networks, this neoteric and fastest network is here to bring availability to even small locations where Internet connectivity isn't possible. 
Read Also – The Future of RPA: 2021 Trends and Future Predictions
Everything will be connected over the Internet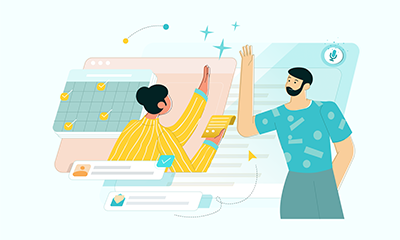 This is nothing but the Internet of Things that is already here. Right from small devices to larger ones everything remains connected to the Internet and the data are rightly stored. With the collected data, businesses can make the required data insights. 
Enterprises find this to be a great strategy to make data insights and enhance their operations effectively. In addition to this, the Anywhere Operations model will allow businesses to access the data, work on it, and deliver it from anywhere in the world. This is applicable for all the employees, customers, head in a remote environment. 
Privacy will be the priority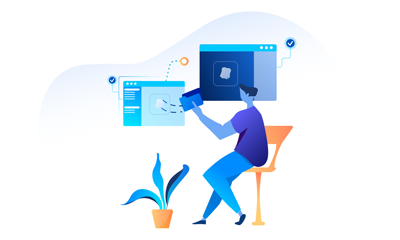 With the increased usage of the Internet, privacy has become a question mark completely. But for the year 2021, Privacy is going to be taken as the foremost important thing everywhere. This will take place with the implementation of three technologies. 
The major motto is to provide a protected environment with all sort of security features which safeguards the sensitive data. This is done by encrypting the data and implementing a few advanced technologies & algorithms before processing or analyzing the data completely. 
This can, in turn, help the organizations to collaborate and perform research processes in a secure manner across various regions without breaking confidentiality. This strategy can be highly useful when there is a need to share data by maintaining privacy and security. 
Read Also –  Business Benefits Of Hiring An IT Consulting Company
Distributed & Hybrid Computing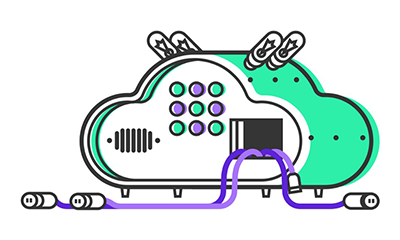 As the name suggests, Distributed Computing is one in which Cloud Services can be accessed from any physical location while the operation and evolution remain as a responsibility of the public cloud provider. This is the future of the Cloud platform. It enables organizations to make use of these services to perform business operations effectively. It also eliminates the data costs which is the greatest advantage. 
On the other hand, Hybrid Cloud is one that allows organizations to achieve the right balance of infrastructure needs in a cloud. It has been said that Hybrid computing has been highly beneficial for multiple enterprises which encouraged remote working during the COVID crisis.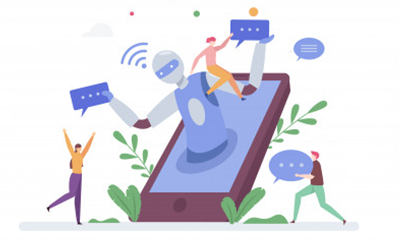 AI Engineering will act as a robust strategy that can double the performance, scalability, interoperability, and reliability of AI projects. AI Engineering can sort out the challenges prevailing with the AI environment. 
It offers a pathway for AI by bringing AI-related projects to a single place with multiple techniques. Due to this best-in-class scenario, AI will be dealt with in the form of trust, transparency, ethics, and other major issues. 
Read Also –  Conversational AI: The Next Frontier Of Digital Transformation In Healthcare
Scaling the security with Cybersecurity Mesh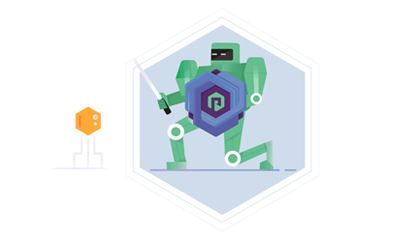 Cybersecurity Mesh is a distributed architectural approach to offer flexible, scalable, and robust cybersecurity across all the applications. As the current scenario is surrounded by cyber-attacks, this cybersecurity mesh can act as a barrier to safeguarding the data. 
Moreover, traditional cybersecurity techniques have resulted only in security breaches rather than controlling them. With this mesh, there comes a security lining across a particular person or a thing. This enables a responsive and security approach in the current era. 
To Close:
Undoubtedly, businesses would reach greater heights within the next couple of months. All the above-mentioned trends would become a reality very soon. Hence, businesses that are looking to double their revenues can adopt digital things.
If you belong to one such business, make sure you have done that. Being noted as a digital transformation solutions provider, we can help you in achieving this. Take a minute to fill out the form and share your business requirements.
Our team will reach out within minutes and help you with the requirements. 

Top Digital Business Trends for 2021