Fashion and Beauty businesses are taking a new path of changing the way they perform the operations. Fashion and beauty together will play a major role in every person's life. Popular technologies such as Augmented Reality, Artificial Intelligence, Blockchain are responsible for transforming these businesses.
In this blog, we have discussed the importance of different technologies in disrupting these couple of industries. 
How AR is responsible for transforming the Fashion & Beauty Industry?
Snapchat is the first application to figure out the power of AR through its selfie. People started to love this platform with the Snap lenses when they try to click a selfie. Undoubtedly, the first use case of AR was Cosmetic Industry.
This means that mapping the face throwing different color lip shade and making them look perfect. However, selfies shouldn't be the only thing but it should also deal with the complete human body. 10 years from now we can expect the industry will entirely look different from how it is now.
Customers can experience seamless benefits when adopting Augmented Reality. Be it online or offline sales, the industry will look for the present and future trends and move the business accordingly. According to a survey, there is more than a $2.5trillion industry pertaining to fashion. 
Due to the high demand for ECommerce stores, most of the brands and industries are targeting the audience through the online mode. If you consider major online brands such as L'Oréal and Ulta Beauty, they have already invested in AR.
In addition to Snapchat, Youcam Beauty App comes next in implementing Augment Reality for their customer usage. It is currently powering AR over several brands which include Memoni, FaceCake, and Holition.
Read Also –  How AR Technology Will Drive Travel App Development In The Future?
How Virtual Makeup Apps can attract customers?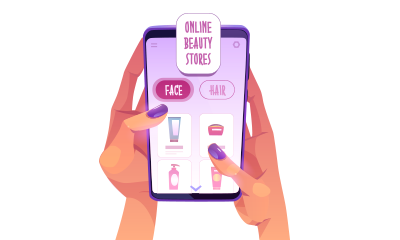 Augmented Reality has become the best and popular tool in gaining customer experience. Since investment in AR is a huge thing to be noted, most of the Digital Transformation Companies look for the current and future trends in the industry and implement them perfectly. 
According to a survey, 78% of millennial customers will be interested to purchase a makeup product that can make their faces look attractive. 
Yet another survey by PerfectCorp from the users of the Youcam Makeup App suggests the following statistics:
1.6 times it is more likely to purchase skincare and beauty products when compared to those who don't use the application. 

Spending 2.7 times more money on beauty products compared to those who are not experiencing virtual try of those products. 
So, in order to profit their businesses, here are the ways they make use of AR: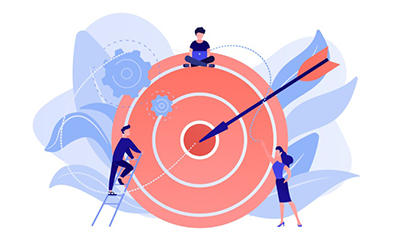 Millennials or the audience are the right people who believe in the words of influencers via Youtube or Instagram, rather than the retail store owner themselves. This shows the way people trust their favorites and believe in their words.
Since the demography here is digital, AR-enabled makeup apps will engage them instantly. This can lead to increased purchases of these products to a greater extent. Influencers of today's market play a major role in
Influencers play a decisive role in a consumer's life. According to research conducted, 65% of millennials would rather listen to their favorite YouTuber than an in-store beauty advisor. Most of the brands consider this influencer marketing as their primary strategy. In addition to customer satisfaction, this kind of marketing technique is completely cost-effective.
Read Also – How Artificial Intelligence, Data Science & Technology Are Being Used To Fight The Coronavirus Pandemic?
Building the Offline and Online Gap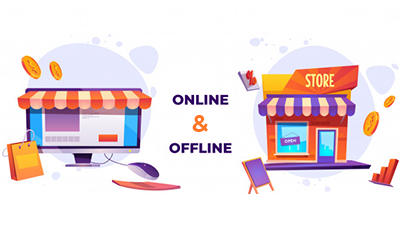 If you consider Online Shopping, the major challenge is the absence of in-store assistance which can offer poor customer satisfaction. It can also result in damaging the brand name!
On the other hand, if Augmented Reality is adopted, customers get their products delivered faster as well as check for the quality of the product which most of them fail. Hence it allows consumers to make smarter and better-informed decisions without the need to physically visit a store.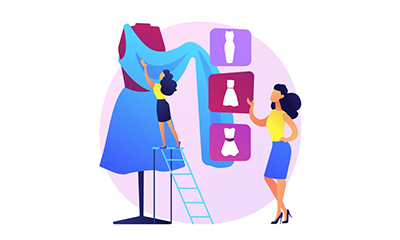 This is the best trend in the fashion industry. When introducing Augmented Reality into the fashion business, it enhances the personalization process. This means that customers can automatically choose their lip shade from the suggestions which make the process efficient.
They can get to know how their face would look with the usage of the product. This experience can make them attractive and more personal things. It remains mutually beneficial for both the customers and sales.
The best examples of today are brands such as Olay, L'Oreal have invested a bunch of amounts in Augmented Reality.   
Read Also – The Future of RPA: 2021 Trends and Future Predictions
Conclusion:
Augmented Reality and the Fashion industry together are set to bring dozens of benefits. By adopting Digital technologies, every industry will make its way towards profits. It is also important to remain updated with the latest trends.
If you haven't adopted these technologies, we people are here to help you with that. We have a good set of experience in working on a different set of business requirements. Get in touch with us instantly by filling the form below!

Role of AR in disrupting Fashion & Beauty Business