The utilities sector represents a category of those companies that offer basic amenities. Such as electricity, water, dams, sewage services, and natural gas. Although they make profits, utilities are elements of the public service landscape as well as are therefore heavily regulated.
Just as all business models change, utilities industry is no exception. Utilities companies are conducting business processes and operations differently currently than they did twenty years ago. The industry is welcoming the introduction of the latest technologies and innovative products. Increasing customer expectations are leading the industry to be more customer-centric.
Customers now have many alternatives and may switch providers in case they are dissatisfied with the company's services. Therefore, utilities firms are adopting varying strategies to compete and build customer's confidence. The latest technologies aim to improve procedures and enhance customer service by offering a more personalized experience, self-service solutions, and lower costs.
But for now, let us focus on recent trends, including the rise of grid modernization, facilitating new workforce, implementing digital tranformation, and intelligent automation.
Grid Modernization and Microgrids
The utility industry is transitioning towards more scattered energy sources. This is why the companies face a crucial choice, consider this opportunity to adapt and improve or take it as uncertainty and collapse.
Favorably, the most prominent firms are considering to modernize power grids by implementing microgrids. With microgrid implementations and grid modernization, the advanced system can:
Offer revenue to utility during grid outages.
Save on transmission as well as fuel costs
Distribute power effectively
Give predictive analytics along with maintenance
By definition,
microgrids are energy generation systems, which have the ability to break apart from the main grid and go on to power isolated facilities in the absence of a larger electrical grid. These microgrids offer reliable, continuous energy to community service to critical business, schools, first responders, community service organizations, and other necessary facilities post a natural disaster.
The grid modernization is already taking place. This trend does not follow the norm, as these changes are happening already. In fact, it is not unreasonable to envision customers possessing up to 5 autonomous grid devices at once – a home battery, a rooftop solar system, a smart water heater, an electronic vehicle charger, and a smart thermostat. These devices would function of a microgrid to offer efficient resources whenever needed, during days as well as nights.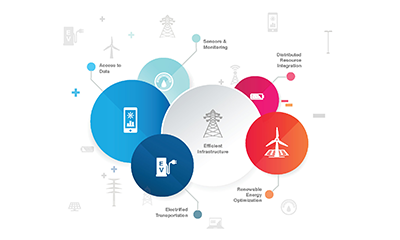 For instance, PG&E or Pacific Gas and Electronic has almost four million users in the San Francisco Bay area. Post getting set-up on the contemporary grid, PG&3 would possess more than 20 million devices to conduct on a single grid. These advancements can be administered with ease with smart technologies and autonomous grid enhancements although they are so many in number.
Recently, the NGA or National Governors Association said it will offer assistance to New Jersey, Maryland, Rhode Island, and New Mexico for modernizing its electric grids along with addressing topics like electrifying the heating sector, improving system resilience, and integrating electric vehicle charging networks and clean energy. Because of these modifications, governors are looking for solutions to upgrade their state's structure.
Automation will go along with it, with grid adaptations. AI or Artificial Intelligence, predictive analytics, ML or machine learning will play a huge part in these modernizations. However, a fully autonomous grid possibly would not happen for a while. The reason being humans still make more efficient judgments than robots.
But, predictive analytics and AI are now being regarded as decision support. Smart algorithms and AI, in a supportive role, can lay out several scenarios and results, letting the human-controlled make the most suitable decision moving forward.
Read Also – Six critical mistakes that are pushing digital transformation far from reality
Facilitating New Workforce
Companies need to know how they are interacting with new customers and meeting system demands while offering safe, affordable, and reliable energy, as the utilities industry develops. For this, they will need experts who enable the companies to compete in the digital arena. However, businesses are finding it challenging to hire such experts.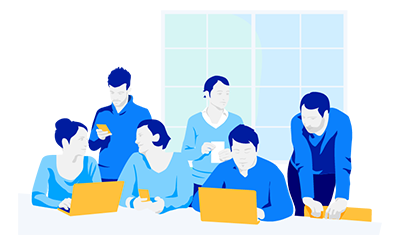 New advancements in digital and technology transformations demand that the employees learn completely new skill sets because everything from planning to customer and field service is changing quickly. This has formed a pronounced skill gap between the aging workforce and expertise required to make and administer grids of the future. Therefore, the companies much adapt as well as offer new infrastructure, technologies, and business processes.
So, utilities companies must take action to get new tools and invest in their workforce. These investments allow the companies to educate and train the current workforce. This will not only keep the existing workers up-to-date and happy but also appeal to the newer generation of employees. It will also bridge the workforce skill gap.
The digital twin is an augmented model of a product, process, or service. This pairing of the physical and virtual worlds allows the monitoring of systems and analysis of data to head off problems even before they occur, develop new opportunities, prevent downtime, and even plan regarding the future by employing simulations.
Currently, digital twin market is booming, with the possibility of reaching $35.8 billion by 2025. The utilities firms are among several asset-intensive industries set to benefit a lot from these technologies.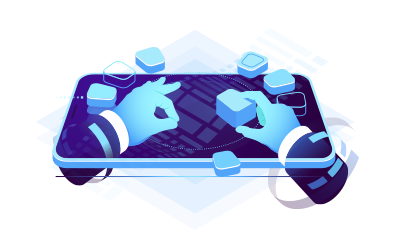 A digital twin is a virtual model that is used to attain both predictive and real-time insights on performances. The leading companies are putting digital twins into practice in order to test analytics both predictive and real-time. While running such tests virtually, the digital twins are maximizing companies' successful results, while trying to attain tasks in digital world, without any fear of real-world hit and miss.
Through these digital trials, companies save a massive sum of money, as the trials are carried out in digital space. As digital twins test and predict solutions, firms can adjust the algorithms to ensure success even before launching them in the real world.
Read Also – A Guide to Digital Transformation and Cloud Migration
Intelligent Automation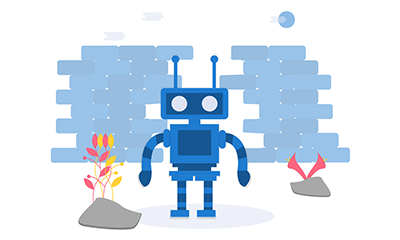 It is the automation of the processes of a company, including general corporate-level and specific task-level processes. Through intelligent automation, a company will boost its productivity and improve its employee and customer experience because it will help make intelligent decisions through rigorous case studies and analysis and avoiding duplication of data.
Conclusion
With so many changes taking place in the utilities industry, firms looking forward to leading the transformations need to remain open and nimble to new technologies, thoughts, and processes.
Customers anticipate the best in the current service-oriented world. Moreover, if they are not acquiring what they desire with one firm, they can go to another service provider fairly quickly. This is why it is becoming increasingly necessary for the entire utility industry to embrace digital transformation.