Overview:

One of the main reasons the pandemic halted our entire economy and life could be our unpreparedness. COVID was probably the biggest pandemic we experienced in the 21st century, but experts believe it may not be our last! So, it's time we devise an effective strategy to understand, track, and monitor the impending pandemics and do our collective best to minimize their impact; what's better than technology when it comes to exploring the unexplored.
Nobody knows what is ahead. We may be able to forecast future events based on our prior experiences, but nothing can be guaranteed. Since the pandemic, technologies like artificial intelligence (AI), machine learning (ML), the internet of medical things (IoMT), 5G, big data, and predictive analytics have had high demand in the market in recent times. According to a study, COVID-19's impact on increased demand for technological innovation has intensified since 2020. Early in the outbreak, it became evident that we'd have to put these new technologies through extensive testing to bring them under control.
The virus's quick spread and impact on a few places have helped doctors, healthcare experts, and data scientists develop a vaccine and a long-term protection plan. According to a study, as of May 16, 2022, the coronavirus infection (COVID-19) outbreak had been confirmed worldwide. The virus has infected 521 million people globally, with 6.3 million people losing their lives. Advanced technologies like AI, Big data, ML, etc. have been really helpful in various fields like space exploration, wildlife conservation, R&D, etc. So, the odds of technology leading us to crack the code of pandemics, vaccine research, universal healthcare, etc., are high.
Let's have a look at the history of pandemics:
Infectious diseases with pandemic potential have appeared and spread regularly throughout history. Major outbreaks such as plague, cholera, flu, severe acute respiratory syndrome coronavirus (SARS-CoV), and Middle East respiratory syndrome coronavirus (MERS-CoV) have already tormented humanity. The world is currently dealing with a new coronavirus illness epidemic in 2019. Many pandemic-causing diseases are carried by zoonotic infections, which spread to people due to greater contact with animals due to breeding, hunting, and international trade.
The discovery of pathogen transmission mechanisms in humans cleared the ground for implementing disease prevention and control measures. Throughout history, the government and SDG solution providers have utilized isolation, quarantine, and border control to help limit the spread of contagious diseases and protect society's structure. Despite the lack of medical treatments, these quarantine techniques are still used to control the COVID-19 spread today. In addition, during the COVID-19 epidemic, disruptive technologies such as artificial intelligence (AI) and big data were gradually introduced to track the number of cases, convey information more quickly through social media updates, and allow remote work environments to minimize direct contact with other individuals.
Read Also – Things That Will Likely Get Worse In Your Business Right From Snowstorms Pandemic

What are the ways to manage pandemic situations with tech?
Data sharing increases traceability and transparency.
Leveraging facial recognition, tech solutions to safeguard marine lives and big data to track individuals.
Autonomous cars, drones, and robots provide contactless movement and delivery.
Support social distancing while maintaining business continuity with remote working solutions.
Technology-enabled temperature monitoring.
How will rising technologies help to track the next pandemic?
Artificial Intelligence (AI):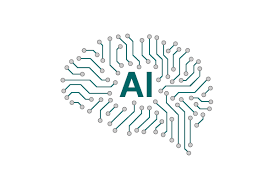 The use of AI in healthcare helped find the outbreak of an unknown sort of pneumonia in China before the world was even aware of the coronavirus's threat. As the spread of coronavirus increases globally, AI tools and technology obtained from mobile app development firms can help governments, health professionals, and society manage every stage of the crisis and its subsequent fallout: monitoring, protection, treatment, research, and rehab. AI and technical services have made deep learning models easier for healthcare professionals to identify treatments and develop proper vaccines. Big companies widely adopt the computing power of AI to track health conditions and improve performance to find a solution before any events evolve to gain maximum ROI.
Read Also – How leveraging Artificial Intelligence could help in achieving Sustainable Development Goals?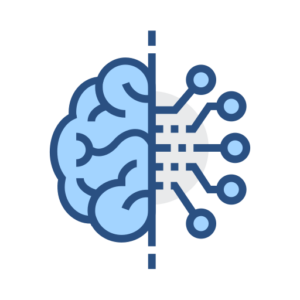 Since the start, predicting the next pandemic and being cautious has been the ultimate goal for top sustainability consulting firms. Machine learning has aided in tracing virus loads in individuals and determining the risks associated with finding quick solutions. Decision intelligence certainly helps people be aware of the infected people and not stay in contact with them to avoid further risks. By acquiring proper data after overcoming the challenges of political and privacy concerns, machine learning tools and a net-zero strategy will help solve problems quickly. The data gathered by ML will be extremely important in tracing the transmission of viruses in the past and present. Machine learning systems and data visualization have helped people monitor their smartphone's heart rate and breath sounds to understand deep learning algorithms better.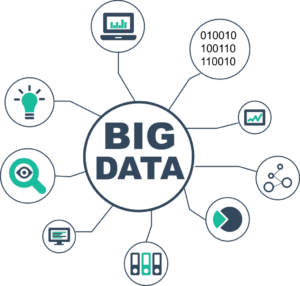 The number of coronavirus cases gradually climbed, and specialists with healthcare mobility solutions discovered the outbreak thanks to big data. Cloud deployment enabled massive amounts of data from numerous sources to analyze health records and track patient contacts to find virus transmission patterns. Scientists were able to quickly build medicines and vaccinations using various big data analytics types to analyze the virus's protein structure. Leveraging big data analytics helped intensive care unit clinicians better manage resources to assist patients during the pandemic. However, advanced predictive analytics obtained from big data consulting services has guided healthcare practitioners in dealing with ethical and legal issues for managing future health crises.
Read Also – Why Are Business Intelligence Solutions Required In The Current Pandemic?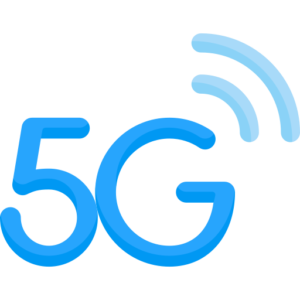 As a result of today's increased 5G mobile coverage, many innovative ways to battle the pandemic have become available. Drones powered by 5G technology sterilize the streets and keep the surroundings safe. It has helped people to fix doctor's appointments through apps for health checkups. The outbreak has also accelerated the use of contemporary health technology, such as wearables that monitor heart rate, blood pressure, and other important signs, especially since COVID-19 is still a risk. The adoption of these devices demands a stable mobile internet connection, highlighting the future necessity of 5G and cloud computing transformation. Since many patients live in rural locations with limited broadband connectivity nationwide, 5G in software development can provide the reliable, high-speed access required.
Internet of Medical Things (IoMT):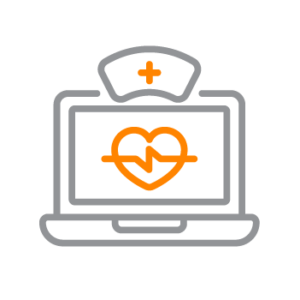 IoMT has become more popular in the healthcare industry since the pandemic started. The Internet of Medical Things (IoMT) industry includes medical equipment and the data it creates. IoMT is used to monitor patients from a distance to reduce the risk of infection and discover COVID-19 early by utilizing body temperature data. IoMT is a smart solution from technology consulting firms that analyzes biological signals and diagnoses patient disease with minimal input using smart sensors, smart devices, and cutting-edge protocols. In addition, patients can receive reminders and improved medical programs based on their physical activities with IoMT and IoT connectivity.
Wrapping Up:
The coronavirus has played a major part in a slew of innovations aimed at keeping the public safe and healthy and highlighting the value of evolving technology in allowing us to work, learn, buy essential things, and interact socially while remaining safely isolated from others. Even outside of healthcare, technology and government are laying the foundation for enterprises to build the future. Enterprises can work with the world's leading digital transformation consulting services to avail a cost-effective healthcare technology solution to track the next pandemic, prevent disease spread, and protect individuals' health and the environment for a better life.

Tracking and responding to pandemics with technology