Overview: The future of cloud computing has seen a significant transition in recent years. Thanks to modern technologies, everyone in the world is now closely connected. This is one of the key reasons for the change in cloud computing. The development of cloud technology has allowed businesses to achieve their most ambitious goals and earn a competitive edge. It now ranks among the most popular and in-demand solutions for managing data, organizing, and storing. Continue reading this blog to learn how cloud computing solutions will add more value to your enterprise!
The digital shift that has simplified our lives in numerous ways is cloud computing. It has replaced and dynamically enhanced every outdated process. Enterprises can now easily manage data on a personal and professional level thanks to cloud deployment solutions. According to a study, the market for cloud applications was valued at $133.6 billion in 2021, and by 2025, it is expected to reach $168.6 billion. Moreover, it lowers the expense of utilizing cutting-edge computing technologies for small firms.
The variety of cloud-based platforms, applications, and storage options makes it difficult to avoid using cloud computing. According to a study, at a CAGR of 19.9%, the cloud computing market is anticipated to reach USD 1,712.44 billion in 2029. Running tasks in the cloud is gradually becoming standard as enterprises realize the benefits of a cloud-first strategy. Cloud-ready solutions for enterprise is crucial because it gives organizations new ways to increase organizational effectiveness, time-to-market for products and services, and creativity.
How are cloud services transforming enterprises?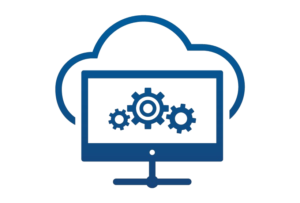 The data we keep in the cloud is private. With the advent of cloud computing, businesses are altering their requirements with a cloud data architecture for operating enterprises and how they manage their data. Each enterprise has a unique purpose for using cloud services.
Effectively manages customers:
Cloud computing plays a crucial part in the management of any enterprise by proactively designing customer support approaches. Cloud and DevOps create applications that are client-centered and give users personalized access. Customer information is globally accessible with cloud technology. The procedure of establishing synchronized connections with the staff has been made simpler by cloud computing and hosting.
The maximum amount of freedom is provided to their client through enterprise cloud solutions. Multiple employees working on the same project can access the files and data concurrently. Moreover, everyone everywhere in the world has access to the same data.
Operational Improvements:
During the pandemic period, enterprises had to transition to the Internet. These enterprises need a lot of storage space to manage their employee and customer databases and meet their other organizational goals. Using cloud computing services from a trusted enterprise software development service provider gives you access to a well-organized platform for secure and malware-free data storage. It offers a distinct data storage setup.
As a result, finding the appropriate data is easier and requires less work. Any enterprise benefits from time and labor savings. Moreover, business intelligence consultation offers real advantages to large and established enterprises. Through collaboration and communication within and outside the team, they can achieve a modular approach to enterprise processes.
Protecting your data is critical because hackers are a growing online presence. You should proceed with extra caution while making a financial transaction. Cloud computing and edge computing in digitalization provides higher security methods to safeguard your data from outsiders. Moreover, it protects you from becoming a victim of financial fraud. Enterprises that use cloud computing set up their storage facilities with the greatest security features and faster data access hardware.
You always have access to all the data. At any time, you can update, edit, and send files on a worldwide scale.
Recommended Reading – Why Should Enterprises Prioritize Edge Computing in 2022?

What are the top 3 cloud computing services in 2022?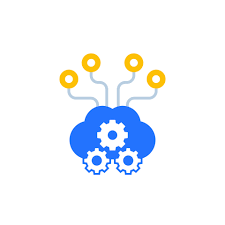 Enterprises have the opportunity to undergo a cloud transformation to boost productivity and reduce expenses thanks to the best cloud computing services. Another advantage of cloud computing services is its scalability, which allows you to add resources as needed and only pays for those used, removing the need to buy more hardware for backup. This is especially true when storing data because online cloud storage may seem to have an infinite amount of space which are added business benefits of enterprise software development.
Although your structured data may be stored in cloud databases, you can archive the rest into enormous data lakes for further processing using AI and machine learning to gain deeper insights. Database, storage, processing, and other services you may require are all sorts of cloud computing services. Here, we'll explore the top cloud computing service provider, which offers unrivaled possibilities for enhancing business performance and boosting profitability.
Amazon Web Services (AWS) is a cloud-based platform for creating business solutions with integrated web services. IaaS and PaaS services are widely available through AWS. It provides a wide range of administrative controls accessible through a secure Web client. Users have access to various features here, including auditing and the generation of encryption keys. Customizing infrastructure requirements is possible with AWS cloud deployment solutions. It costs less to set up on your premises.
Google Cloud users can create business solutions by utilizing Google's modular web services. There are several services available through it, including PaaS and IaaS possibilities. Users can feel secure knowing that anything they construct, produce, code, or save will be safe thanks to Google Cloud's multi-layered secure infrastructure. There are many tools available through Google Cloud to guarantee dependable performance and management. Google cloud also provides flexible pricing and easy migration to virtual machines to benefit enterprises' cloud transformation.
Many enterprises can benefit from the large range of solutions offered by Microsoft Azure. All enterprise requirements will be considered. Because of this, the final product is more functional. With Azure, there is no need for actual servers to be located on-site. The customary expenses like hiring server maintenance personnel on-site are decreased as a result. The Azure Migration feature makes it easier to move data to and from the cloud.
Recommended Reading – How AI and Cloud Computing help enterprises scale up in 2022?

Wrapping Up:
Cloud computing is destined to have a bright future because it has a wider scope, especially in terms of accessibility. A completely new method of working, managing, and accessing data has been made available to enterprises thanks to cloud computing. Businesses must adopt this technology and evolve along with it. In the long run, it is an affordable method of carrying out services for many large and small enterprises. Customers and host service providers will profit from this. Enterprises willing to expand their business growth can get professional support from digital transformation consultants to avail of cloud computing solutions at a low cost to stay ahead of the competition.

It's Time For Enterprises To Put Cloud First!