Data is the major thing that is ruling every industrial sector across the globe. Right from Agriculture, Education, Healthcare, everything requires data for driving actionable insights. In addition to making the right decisions, this data is here to eliminate unwanted risks prevailing in the industry.
We people at W2S are aware of this factor and have implemented solutions to figure out the weather conditions with data analytics and make further process accordingly.
Role of Predictive Analytics in Weather Forecasting:
You may wonder how news channels would offer accurate information on weather forecasting. It is purely because of Data Science. Be it an individual or organization, data is the needed thing which has become a mandatory thing.
Moreover, many businesses rely on weather conditions for their future. For example, Agriculture is the foremost industry that requires reports of weather forecasting to plan for when to plant, irrigate, and harvest. Other than Agriculture, industries such as Construction, Airlines also require this data of more accuracy and without any disruptions. 
Data Science in Predictive Analytics consists of four primary processes. With these four methods, weather forecasting is done.
Four phases of Predictive Analytics in Weather Forecasting:
1. Predictive Modeling and Machine Learning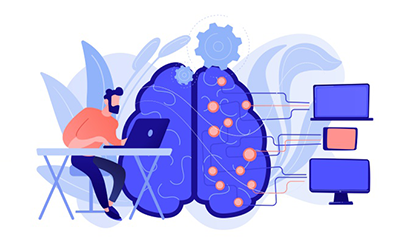 Weather models are here to be used for both weather forecasting as well as to be saved as historical data. Over the past 10 years, Machine Learning has drastically being adopted to predict weather conditions prevailing in the industry.
Machine Learning takes weather data and builds relationships between the available data and the relative predictors. It can also improve physically grounded models, and by combining both approaches to get accurate predictions.
Data Scientists have come to realize that the bright future always relies on Machine Learning and Predictive models to offer perfect results. Additionally, Artificial Intelligence is the next storm to bring accurate outcomes.
2. Data: The primary part of Weather Forecasting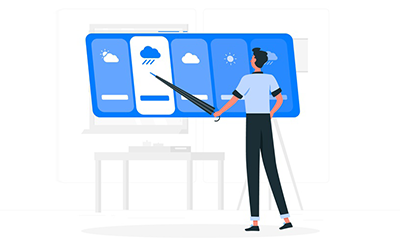 It is extremely important to consist of the right data for making better decisions. The collected data should include information such as location, time which is considered by industries to make present and future decisions.
In the present era, all the devices are IoT integrated with gyrometer, barometers, and all other sensors to collect data. So, the location from one location to another is available easily. Hence, mobile phones are found to revolutionize analytics in the weather industry and undoubtedly it has changed the sector completely.
When looking to use weather data, it has to be used instantly since nobody knows what happened in the previous years. Hence, one can predict present as well as future insights. Finally, to come up with accurate results by considering data which has to be refreshed frequently.
Read Also – How data-driven decisions help organization heads to fuel business growth?

3. Usage of Data across the world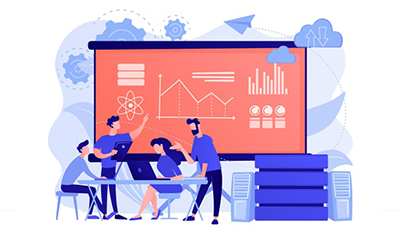 With the collected data via Data Science, here are the major things that can happen:
Floods and natural disasters can be easily predicted via Weather Forecasting. If in case any flood or other disasters is predicted such that living creatures can be safeguarded. In this case data such as surrounding road conditions, rainfall in that location, etc are considered.
Sports such as Cricket, Football, Hockey, etc require water-free pitch to conduct games. Hence, for this weather forecasting is the mandatory requirement. With this, one can choose the timings of the game instead of pausing or postponing it.
As we discussed above, Agriculture is the foremost sector which requires data on weather condition. With the prediction, farmers can either choose to harvest at a particular time or schedule it later depending on the weather.
Read Also – The New Age: Cloud Computing In Agriculture Sectors

4. Satellite & Imagery Data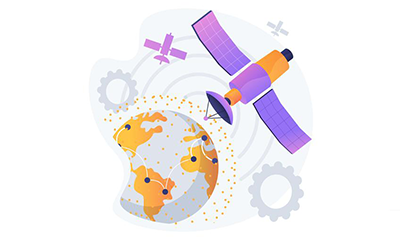 Currently, the major source of atmospheric science is Satellite imagery. However, it doesn't mean pretty pictures. It comes in different sizes and shapes. Some satellites operate in the black and white spectrum while some are used to identify and measure clouds. On the other hand, some satellite images are used to measure winds over the oceans.
Most data scientists use satellite imagery to generate short-term climate forecasts, to check whether the forecast is right or wrong, and to validate models too. 
In addition to this, Machine Learning is also used here for pattern matching. If it acknowledges a pattern that has already appeared in the past, it can be used to predict what is going to happen in the future as well. 
Read Also – Digital Twins: Bridging the Physical and Digital Goods Powered by IoT

Role of W2S in Predictive Analytics: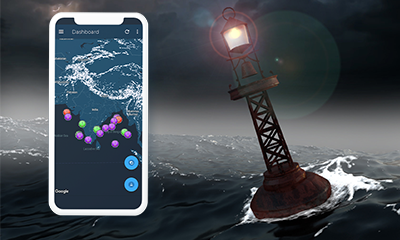 We people at W2S have produced a real-time solution named "Ocean Observation Systems". We have integrated Buoys and Tsunami Buoys which is here to offer data from the Indian Ocean. With the collected data, it can predict if there are any dangers to happen in the future.
This app is exclusively designed for the National Institute of Ocean Technology. It can be highly useful for scientists and oceanographers to know precise results. It comes with the following set of features:
OOS Dashboard

Data Interpretation

Secure Log-In

Active Ocean Zones

Ocean Buoy Platforms

Watch Circle Monitor

Instant SMS Alerts

Aerial View

Bird's Eye View
The application is built with futuristic technologies that can rule the future. This application has helped most of them.
Looking for a similar solution?
If you have a requirement similarly, we're here to help you with offering solutions in accordance with your business needs. Being noted as one of the Digital Transformation Companies, we can work on any type of requirement. Get in touch with us now for a cost-effective solution.

Advanced predictive data analytics to identify the weather conditions & forecast warnings