Technology has been around for decades. However, it is now at a point where our existence is almost entirely dependent on technology — in our personal lives and business, especially the latter. Tech-dependent businesses have normalized the symbiosis between business and technology. A company that does not engage technology to help with daily operations, marketing, sales, customer service, and more is leaving all of their money on the table.
According to Nicole Garrison, marketing director at custom writing service review platform, Pick The Writer, "a business without tech infusion is like riding a moped on the expressway when everyone else is zipping past you in their race cars." The point is that you're not going to make it anywhere at the right time, and by the time you get to your destination, there will be no good parking spots left.
Leveraging tech in every aspect of a business is so common-sense today. Eight out of every ten business owners believe tech helps them uncover and create more revenue opportunities. It's no longer a question of whether tech can boost business, it's about which technologies to use and the best way to integrate them seamlessly.
In this tech era, there's a lot you can gain by embracing technology: smaller operation costs, more streamlined business processes, improved productivity, automation, ease of scaling, and more. Stop sticking to the technology myth that you can successfully start and grow a business without technology.
If you are not using tech, you are already playing catch-up. Here are a few steps you can take today to ensure that the rest of the world and your competitors do not leave you behind in this tech race.
Go Mobile: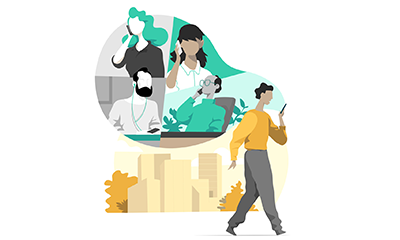 This is one of the most common sense tech trends to leverage today. From Baby Boomers down to Gen Z, most people access the internet and make purchases via mobile devices. It's just the way things are now, and Google has since responded by prioritizing their search algorithm for mobile traffic. This positioning is vital for the way you rank on SERPs.
To make your website mobile-friendly, you have to consider a lot of things:
Ensure that you're using a responsive theme
Optimize for site speed
Utilize a viewport meta tag
Leverage high-res images
Use the right font size
Use a simple interface and navigation menu
There's a lot more to consider here to ensure that your visitors experience your information, services, and products in the best possible way. Beyond the browser environment, your mobile product should ideally come in the form of a mobile app as well.
This mobile-first focus also makes it easy for you to leverage tons of available mobile marketing and sales strategies out there, like chatbot and SMS marketing, integrating a mobile payment feature on your app, and much more.
Market on social media: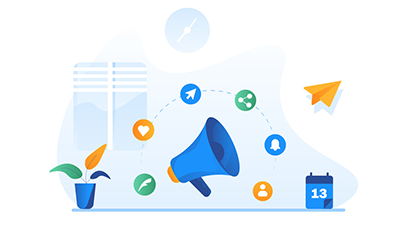 Social media today is less about interacting with friends and more about businesses and marketing. In the last decade, social media has continued to play an increasingly massive role in the way businesses market their products/services and engage with their audience.
Facebook alone has over 2.6 billion active monthly visitors and 1.73 billion active daily visitors. And then there's Twitter, LinkedIn, Instagram, Youtube, Snapchat, Pinterest, and many others. That's a lot of people just waiting to engage with your business, so if you don't have a robust social media marketing strategy, you're at a considerable disadvantage.
The first thing you need to maximize the benefits of social media is to build a robust social media presence on all the channels where your audience hangs out. Target them with valuable content, blog posts, Q&As, polls, hashtags challenges, and so on. Next, you can now kickstart marketing campaigns on these platforms via:
Ads to promote your products/services
Influencer collaborations
Contests and giveaways
Free actionable information
Extensive customer service
Social media marketing is already a proven ROI generator in this business tech race. Just stick to the significant channels your audience uses and be sure you are taking all the right steps.
Use cloud computing to secure your business data: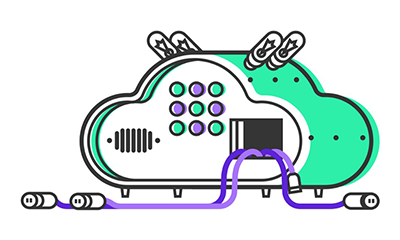 Every business accrues a lot of sensitive customer info and business data every day. It is wise to pull out all the stops to protect this data from data breaches and hackers. If you think your business's information is safe on your computer, server, and a backup drive, think again.
Leveraging cloud computing is a no-brainer to optimize data security. Thousands of huge brands are already leading the pack in this regard: Facebook, Dropbox, Google Drive, Zoho, and more.
Using tech solutions like Zoho, you can free yourself from the 9 to 5 desk. You can work from anywhere and handle all your marketing, invoicing, team interactions, payroll, collaborations, and more. With a cloud computing solution, your company's data won't be at risk even if you lose all your work devices. You'll still be able to access all your files and data from anywhere and with any device.
With cloud computing, you have improved productivity, reduced operating costs, and seamless daily operations. And all these while maintaining your mobility and a flexible work schedule.
Read Also –  Strategies with Hybrid cloud in 2020
Use Big Data Analytics tools: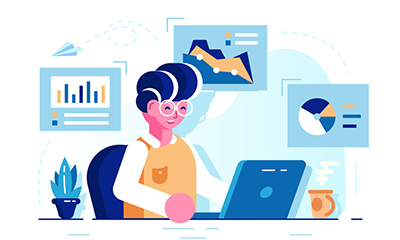 For that extra laser focus on your marketing efforts, you need to leverage a big data analytics tool. Customer Relationship Management (CRM) tools fall under this as well. Thankfully, there are hundreds of such tools in the market today. Every day, netizens are generating petabytes of data that is being monitored and collected by huge data companies like Google.
Utilizing big data tech tools will help you to:
Understand your audience's preferences, market conditions, and competitor's moves
Enhance your performance and productivity
Reduce your level of risk as a result of actionable insights
Tweak your product and services the right way
Assess and enhance your online reputation
To put it simply, having access to big data helps you better understand your customer's behavior and experience, boost performance, and better your products/services.
Read Also –  How Big Data Analytics Can Create a Billion-Dollar Mobile App UX?
Track and monitor your progress: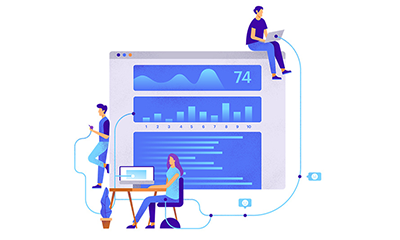 After using all the tech above, you need a way to track all your marketing efforts, analyze their results, and check them against your campaign objectives. You can do these manually. This assessment is what tracking and monitoring tools help you to handle.
With these tools, you can monitor so many growth metrics to ensure you're heading in the direction of your growth objectives. Metrics like customer retention, cost per customer acquisition, sales from revenue, operating productivity, monthly profit or loss, size of inventory, and so on.
These evaluation tools will help you know what you're doing right and what needs to be tweaked or thrown out. After all, you don't want to be spending your marketing budget on campaigns that do not help your productivity or growth.
Final Words:
A big reason some business owners and entrepreneurs still believe in the technology myth is that they do not take the time to understand their company's internal processes and needs thoroughly. This is how you discover the right tech tools for you and how best to deploy them. And with time, testing, and tweaking, you will have yourself a robust and efficient technology-powered business.
There are a lot more tools and areas of tech integration not covered in this post. But utilizing the tools above is a great place to start, so your competitors do not take all the choice parking spots before you.