AR & VR in 2019
The time has gone when augmented reality and virtual reality were immature technologies, and now they are creating a massive impact completely. With over 8.9 million AR/VR headset sold in 2019, it can be clearly understood that customers are acknowledging the beneficiaries of the technology. The technology is expected to keep up the fantastic run of continuous sales growth with AR/VR headsets is predicted to count sales over $9.7 billion by 2020 as per statista. The AR/VR headsets can be considered as a reflection of our customers, and its accessories are still considering AR/VR technology.
It is an unquestionable fact that customers fondly accept AR/VR, and people are eagerly looking for creative applications with multimedia technologies. Therefore, the motive of any upcoming technology remains to create immense business value. The objective is to help businesses be more efficient and highly profitable in the coming years due to its effect. AR and VR are doing the same for the retail sale business across a multitude of industries.
Here are the most spectacular uses of AR and VR that are redefining retail business
E-commerce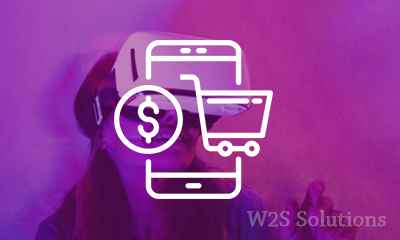 Upcoming e-commerce companies like lenskart and fashion-related stores are using user-centric trial, and fitting functionalities in their e-commerce set up. Businesses are trying to enrich the overall customer experience by providing a pseudo test or a complete fitting, of whatever products, consumers may wish to buy. Just while sitting in front of the digital devices before ordering it in reality. It is a highly engaging functionality which e-commerce businesses are looking to execute at a dynamic scale and also would imply for magnetize high customer engagements for consistent growth in sales.
V-Commerce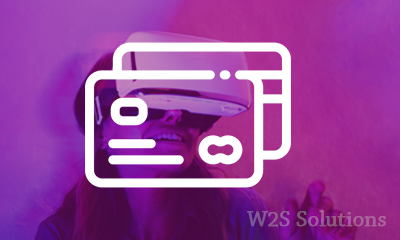 The onset of e-commerce that induced a world of innovation with m-commerce that revolves around mobiles. Now there is a newly flying term called the V-Commerce. V-Commerce is the concept of using AR/VR technology for building a virtual store, where people can browse through top selected products available in the virtual store. The virtual stores are near to reality and offer very realistic shopping experiences. They are crossing the hurdle of geographical constraints and also provide a brand-new, highly innovative, digitally disrupting the customer experience.
Digital payments service giant MasterCard and an accessory brand Swarovski have collaborated to build up a virtual store. The store offers crystal and crystal made products and help you check out with a newly rolled out digital payment service, provided by MasterCard.
Automobile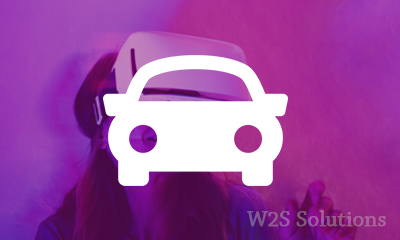 Virtual reality (VR) is continuously raising the bar of the automobile design process, and a virtual element for designing is the next upcoming practice, in the automobile industry. Companies like Volvo are aggressively involved in testing out the method of extensively using virtual reality for designing their products, and also visualize them more vividly in a three-dimensional space. Apart from this, the customer experience is also improved in the automobile arena with augmented reality practices. People are given a near to really feel of the car interior and also shown a realistic model of concept cars with the help of virtual reality.
Real Estate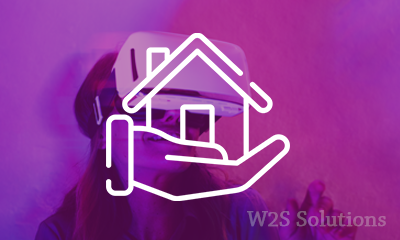 Residential real estate businesses are involving virtual reality in their company for magnifying their sales number, since the past 4 to 5 years. There is a trending practice of realtors using virtual reality, for creating vivid pre-owning property experience by giving a full experience of the sample flats and dummy properties. They are going to replicate on large-scale. It is adding sheer vividness to the real estate buying experience thoroughly. They are looking for a confirmed approach for making realistic models. Also, making a reasonable decision before their prized investment.
Jewels and precious items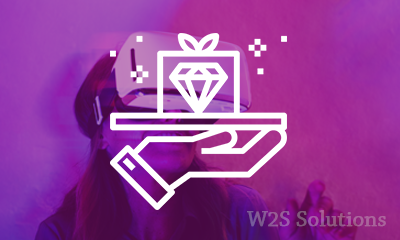 Ornaments and valuable items generally cause hindrance of their high-end cost, for providing real customer experience, for the most probable customers. Making your customers avail a practical wearing experience or a complete look and feel of a super precious jewel on a large scale is simply a finance intensive operation. AR/VR is solving the problem to a great extent as jewel brands are looking to craft web apps that uses augmented reality. It is to help customers virtually try these super precious, costly jewels and make a confident decision of buying them for a complete satisfaction.
Interior decor & furniture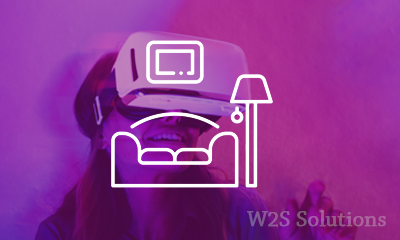 Interior decor and furniture businesses are all about providing richer interior experience and an overall feel that is created by exquisitely blended colors and subtle designs. The major players of the respective industry are using virtual reality to offer very realistic, highly detailed, and super extensive dummy models and samples of furniture and entire interior decors. It is greatly expected of them to reap better benefits in the long run.
Fashion industry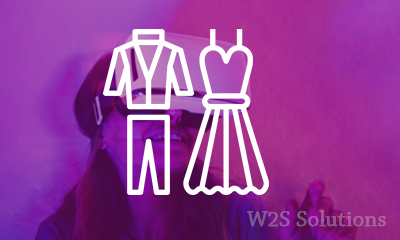 Fashion boutiques and trendsetting fashion brands are using augmented reality to offer realistic designs and a more convincing trial and fitting experience. They aim to lead the industry with new trends in providing a magnificent customer experience that may help them traverse the sector with healthy patterns.
Major advancements in business with AR VR
Market lead / Innovation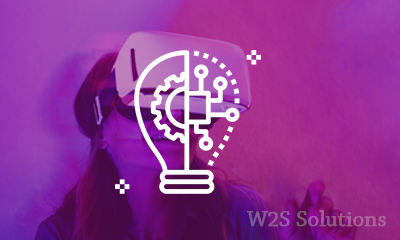 It is undeniable that extensive usage of technology with augmented reality and virtual reality ascertains, major advancements in business in terms of an innovative branding solution. Thus ensuing market lead which these companies are expected ought to create. Any new technology generally becomes a dimension of healthy business competition, and AR/VR is no different. Highly profitable businesses with volume sales are affording high-end AR/VR solutions for improving the customer experience at a large scale.
Better CX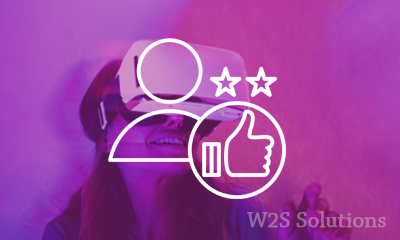 The millennial generation is witness to have a clear intention, of going with brands, products, and services that offer augmented value, in terms of extraordinary customer experience. Businesses that focus on and improved customer experience give themselves a competitive edge over others for creating chances, consistent sales, and decent growth in the upcoming time.
Increased branding scope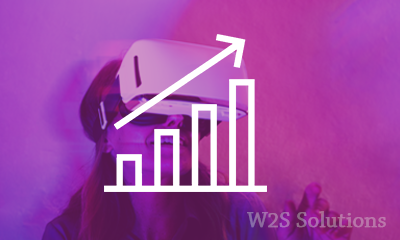 Branding is one of the most integral parts of the overall marketing operations of any business. AR/VR are multimedia related technologies causing frontal changes in companies. They are improving the vision for branding, their products and offer an enriched customer experience. Earlier, people were using off-line means to publicize and implement branding solutions. There was an instant zeal to turn towards digital marketing. Now they are looking to be the king of AR/VR applications that are building excellent tractions, for brands in upcoming years.
Final word
Retail sales have been rocking the cradle of commerce in business since eternity. The trending ways that have had their ride to maturity and downfall that have simply transformed businesses and also held and be more profitable. AR/VR seems to be significant players that will be the core differentiators. Our markets function and let the customers perceive their brand in a Broadway. You can make use of these extravagant technologies of today with the help of top-performing, leading web and mobile app development companies. They are professionally offering skillfully crafted mobile apps for 360° digital transformation and better sales, in the future. Artificial intelligence, here and we are going to be the next big thing on the technology landscape, and we can expect them to drive digital disruption as the world verses past 2020.