Snowstorms were the ones that have disrupted every single business which resulted in a severe loss in the state of Texas. As the world is affected by the COVID situation, this had added fuel to the fire. Moreover, millions of people were affected by the rainstorms and snowstorms.
Around 170 million Americans were placed under winter weather alerts as issued by the National Weather Service in the United States across the country and caused blackouts for over 9.9 million people in the US and Mexico, in particular for this year. 
So, what would be the things which a business would lose due to these situations? Is there any mode to recover from them? Yes, the blog answers these questions. Read to know more about this.
Things which would be missed due to Snow Storms & Pandemic:
1. You may lose your customers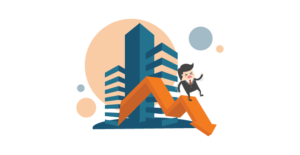 Initially, you may lose your customers. Since your business remains closed or inactive, there are chances that your customers wouldn't be in touch with you. For instance, if your competitors remain active, there are additional chances your customers would get converted to theirs.
For instance, let us consider you run a hospital. Due to national-wide lockdown or severe winter storms, your hospital will remain closed. In this situation, to remain in touch with your customers, you can create a mobile application that serves the same. Similar to attending in-person, you can also treat your patients the same way through the app.
2. You may lose your annual profits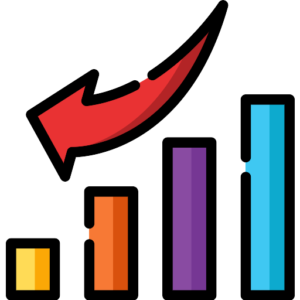 Undoubtedly, if you lose your customers, you will automatically start losing your business profits as well. There are live evidence available in the present situation, where businesses are struggling to recover from their business.
Read Also – https://www.w2ssolutions.com/blog/its-time-to-future-proof-your-business/

3. You may lose your utilities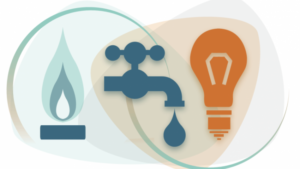 Although your business doesn't necessarily "own" utilities such as electricity, water which you are paying for it. In the case of severe rain and winter storms, there are higher chances of losing power or water service. Ice and power lines or cause issues with sewer and plumbing systems. It can leave you in the dark, dry, and high during times when you require utilities the most.
4. You may lose your inventory & electronics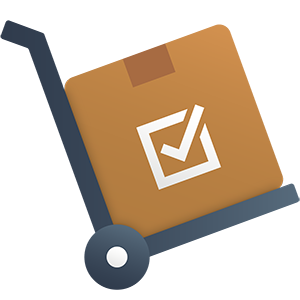 Being a business owner, can you guess what happens to your inventory and electronic devices when power and water service goes out? In some instances, thousands or even millions of dollars worth of inventory and electronic devices can get damaged.
Inventory can get destroyed if it lacks refrigeration, heat, or water, and sometimes all these can be destroyed due to this situation. Added, cold temperatures can offer potential threats, and zap inventories easily.
5. You may lose your resources & productivity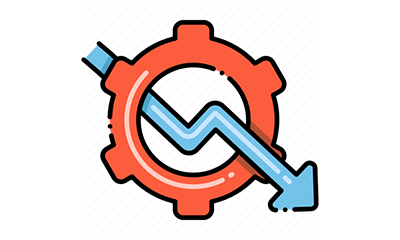 You don't just lose your valuable customers but also your precious resources who are here to work for you! Without resources, there won't be any productivity that may affect your business.
Precautionary solutions to avoid them:
Although one can expect the above issues with their business, there are also chances of safeguarding from it. Here are a few things which might help you:
1. Ensure to create a communication plan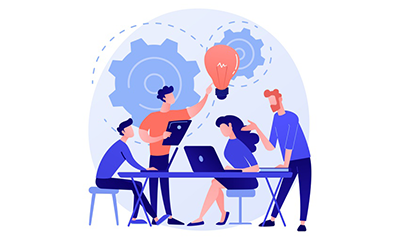 Firstly, you should have a clear communication plan for both customers and employees. A clear communication plan is all needed to protect your business. Communication should be made both internally and externally.
When it comes to internal communication, make sure your employees are aware of the emergency situation prior to avoiding these issues. You can convey your plans such as remote working or some other. Similarly, if your inventories and other equipment need to be protected, let your employees know about this.
Secondly, to remain in touch with your customers, you should also communicate with your customers on the situation which makes you sustain them. You can mention the opening hours of your business due to this condition.
You can reach the customers through the following methods:
Send mass emails to your email subscribers regarding this situation.
Provide an update of this on the homepage of your website.
Recording an outgoing voice message on your company's main phone line.
Post on your social media.
Make sure you use at least a couple of modes so that you can reach a maximum number of your customers. If your business is operating in multiple locations or the place where a crisis could occur, ensure to inform your customers.
Read Also – Technologies You Should Never Ignore To Survive Under Any Circumstance

2. Keep track of your inventory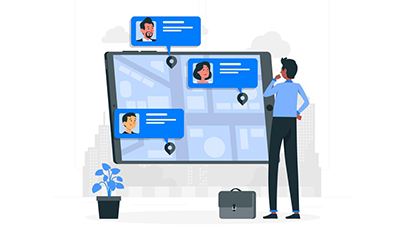 As inventories and electronics are likely to get affected during these situations, one should be ready to safeguard them in priority by keeping track of them. You can determine the weak ones and check the current condition of them.
For example, if you own a grocery store or restaurant, the storm can cause a power shortage and if you don't have a generator all your food and refrigerators would get spoiled. Hence, it is important to concentrate on your inventory.
If you are aware of insurance policies, you can also cover them for your inventory. You should also be ready with documentation of your inventory before and after the damage is done as proof to claim the insurance.
Additionally, you can also have a picture of the inventory as evidence to show them what exactly happened.
3. Fix vulnerabilities if there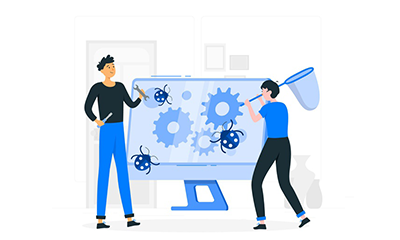 Irrespective of any situation, one should be ready with fixing the vulnerabilities in your inventory or building. Added, recording the damage is more important than preventing damage is important. As a business owner, you should be careful and pay attention to any potential damages which can happen due to a crisis.
For instance, in some cases, inventory can get damaged due to power shortages which can be prevented by installing generators. It is responsible for preventing power shortages effectively. Secondly, your building should be kept ready and repaired.
You can look for the weak points in the building that could lead to damage. You may feel your buildings are in good condition, but what would happen if you experience strong winds and winter? Hence, here are the things which you can check:
Leaks in your roof.
Cracks or imperfect seals.
Punctures or cracks in plumbing pipes.
4. Get emergency contact details
Since the situation is unpredictable, it is advised to collect the contact details in a single place. For instance, here are a few emergency contacts that might help you:
The local fire department
Your insurance company/agent
Landlord
Plumber
Electrician
Roofers/gutter specialists
Other contractors/handymen
Snow removal services
Local gas, electric, and other utility companies.
5. Remain updated with technologies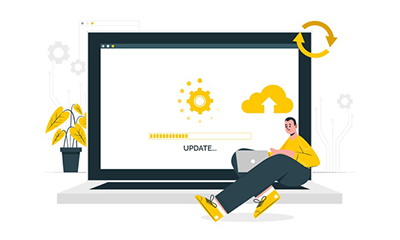 Undoubtedly, yes you should remain updated with the latest and futuristic technologies to survive in the market regardless of any situation you come across! As the world has changed to digital format, it is mandatory that you go with the trends in the market. There are a lot of Business Consulting in Texas who can help you with this.
For example, if you run a clothing business, you can create a web or mobile application for your customers where they can purchase them via these platforms instead of visiting in-person. In this way, you don't just retain your existing customers but also gain new ones.
If they have quality issues of purchasing online, there are technologies such as Augmented Reality and Virtual Reality which give a clear perception of how it suits them in real and can proceed further if they feel satisfied. This becomes similar to offline purchases.
Moreover, this scenario is applicable to all sets of industries right from clothing, real-estate, cosmetics, travel, education, etc which requires the presence of an individual to make decisions. Similar to AR & VR, there are technologies like Robotics that can help you in handling complex processes and reduce errors by eliminating human intervention.
Added, you can also make future decisions with the present or past data, and make the future decisions based on them. This is made possible by Data Analytics. Similar to this, there are technologies like Machine Learning, IoT which can help you to survive in any situation!
Read Also – How W2S Used Advanced Predictive Data Analytics To Identify The Weather Conditions And Forecast Warnings Through The Help Of A Mobile Phone?

Conclusion:
Not to worry if your business got affected! Ensure you follow all these strategies to make your business survive and stand out! We being a Digital Transformation Company can help businesses by providing the best solutions for every industry.