Gen-Z, a term used to identify the generation born between 1997 and 2012, makes up almost one-third of the global population, and is most likely to play a huge role in your app strategy! They are born right into the age of the digital revolution and are more compatible with technology than any other generation! Some of the most popular apps loved by Gen-Z include Twitch, Snapchat, Instagram, Twitter, Unfold, Tumblr, and a lot of other non-gaming applications!
Almost 98% of the Gen-Z population owns a smartphone, so it's obvious that the app market is capitalizing on the generation's dependence on technology! However, they are incredibly picky and are highly dynamic, making the whole process of app development tricky. All these successful apps in the market were mindful of their audience's needs, and that's how they reached the top in the first place!
But if you think about it, most of the apps that are popular among the Gen-Z are built by the millennials! If you look at the list of tech billionaires in the world, most of them belong to the Gen-Y or the millennial generation. With millennials dominating the tech space, it is crucial to revisit the priorities of your application before launching it to the masses!
What does Gen-Z want in an app?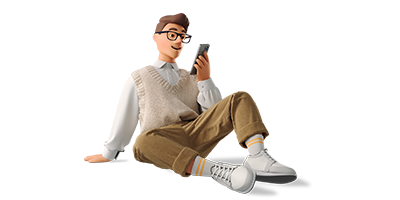 The focus is on three factors- Speed, simplicity, and visuals. While this may seem obvious at first, one has to keep in mind that Gen-Z's focus is mostly on non-gaming applications. In such a confined space, it is important to create a smooth, visually enticing experience without overdoing it!
The app experience is something that's a must if you want to win this group. The idea is to bring a variety of content to the screen without making the user tired. While the preceding generation is all about scavenging information, the Gen-Z is all about the overall experience that your app provides.
If you think "all that matters is the core idea of the app", think again! Some of the absurd apps like "Nothing" (1M+ downloads) and "Send me to Heaven"(500k+ downloads) are so popular among the Gen-Z! Try it out yourself, and you'll know why we call them absurd!
Their intense synchronization with technology has made them difficult to read! The most practical approach is to focus the resources on your USP and how you plan to translate it to your users. So, hire mobile app developers who understand the pulse of your audience!
We can't decide if the "scroll" is so boring that it's stimulating or so stimulating that it's boring, but Gen-Z loves to scroll! The "infinite scroll" is almost like meditation but it makes content curation more interesting and handy. Apps like Tik-Tok are full of Gen-Z, and an average user in Tik-Tok spends almost 52 minutes a day! So, lots of scrolling!
Read Also – Metaverse The Future Of The Internet – Explore The Evolution!

So, what do you need to focus on?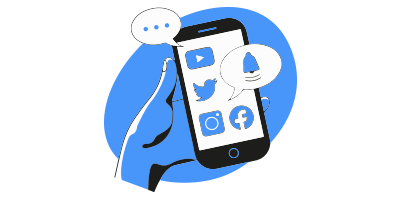 Let's talk design
Contrary to the original idea, people judge a book by its cover! An aesthetically pleasing product hurts none! While the design is ultimately about problem-solving, you have to remember that a real human being is gonna use your app! He/she could be stuck in traffic, could be standing under the scorching sun, or even worse, they could be doing both!
So, be empathetic to your user, and make things easy for them. Simplify the whole user-flow, and give them limited options to interact with. Cognition overload is real, so remember NOT to confuse your users! On top of this, investing in the right UX resources can cut down development costs significantly!
"A great design is like a good dream – you only remember how it felt, not the details!"
Go full throttle!
It's always the battle between quality and quantity. It's better if your app does one thing great than doing 100 Okay-ish things! There are almost 89 million mobile apps in the world, and users have all the time in the world to try them out! So, instead of spreading your army thin, focus on a single front and you can win your battle! Many IT consulting firms at the present market are connecting the dots with their out-of-the-box strategies. Collaborating with them could give you an edge over your competitors, too!
This is a no-brainer, but the Gen-Z loves "real" stuff! Real, in the sense that they associate themselves with original and authentic ideas. They hate copycats, and they are more likely to subscribe to a fresh idea than a rip-off!
As authentic as possible!
As you bring your USP to the user, keep them posted on the process! Making the process more transparent builds trust and sets the expectations clear. It's not a good idea to keep them in the dark, and it's better to under-promise and over-deliver than anything else!
Give them a chance to show off!
Gen-Z is the first generation to grow alongside digital innovation! They are active on social media and are outgoing in ways a Gen-Y or a millennial or a baby boomer are not. Their approach to ownership or pride entirely varies from the preceding generations. They "show off" or take pride when they use products/services that stand for a cause! They are one of the most environmentally conscious generations, and they utilize every chance there is to spread awareness among their peers!
And how do they do it? Through social media! People are gonna talk about your app when it adds value to them. So, help them connect their social media channels with your app, and make them a part of your vision! Besides, your app's goal to be sustainable can be achieved through this strategy. Win-Win, if you ask us!
Make them feel comfortable
Make them feel like they own your app! Of course, your app exists for your users, but GO the extra mile and empathize with them! Give them the space to express who they are! A customizable profile can elevate the interaction between your app and your user by many folds!
The goal of the digital space is to create a unified platform for the world, an all-inclusive virtual space, if you may. And creating such a space without factoring in diversity would be a blunder! Gen-Z, in particular, is well-aware of human rights and they become the voice for the voiceless by leveraging powerful digital mediums.
So, build an app that says, "By all means, be you!"
Call them by their name
That's the first step in creating a personal experience! Your million-dollar app idea is worthless if users don't feel connected with it. As a first step, know them! Know how they liked to be called, know their birthday, know their favorite part of your app, know their actions, and most importantly, know their pauses!
This will particularly come in handy when you are working out the marketing strategies for your application. In the digital world, your users need to know that you care. Though you may come off as creepy if you overdo this part! The best way is to set boundaries and define the actions that you want your user to do. This will help you identify the key performing areas of your application while simultaneously boosting engagement.
Read Also – Mobile Application Development Trends To Watch Out For 2022 & Beyond!

Wrapping this up,
As one of the best android app development companies in the market, we want you take this advice- "There exists NO perfect product in this consumer-centric market!" Being obsessive about perfection will only set you on a journey toward a mythical rabbit hole. Instead, focus on solving the user's problems one step at a time. Gen-Z is all about empathizing and they can understand little imperfections or minor bumps along the way. What they won't understand is a digital product that lacks vision! Reimagine and reinvent- that's how you win the hearts of this generation!

Building apps for the Gen-Z