Increasing business influence of mobile apps
Mobile apps are looking to cover everything under the sun. Right from helping you meditate efficiently to conveniently ordering grocery, mobile apps are seeping through our lives. With the increasing popularity of mobile apps, the consistent growth rate tells a lot about the business prospects growth rate and higher profitability that businesses are contemplating with mobile apps in 2019. It is in a matter of absolute concern that with the digitizing world, digital buyers are increasing and markets are making the best possible use of the opportunity. But there is a catch; long term success of a new mobile app is highly dependent on the users it attracts upfront. 80% of the overall customers are gained within the first three months of the release. Food and beverage industry also fears the same hurdle.
Contrastingly, the food and beverage industry is no different and is starting to get entirely captivated by the power of mobile apps, e-commerce, and M-commerce. Leading mobile app development companies are leaving no stone unturned to show up with consistent innovation every time a business needs a classic mobile app. It is an all-new broad scope of business that has realized a great deal of transformation with the help of mobile apps.
Problems faced by the food and beverage industry
Standardization and grading of food products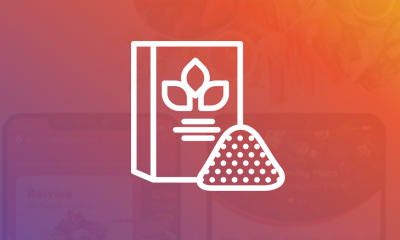 Until a few years back, ordering lose food from the market generally made customers really reluctant and completely confused. It is because there is no standardization or grading of food products that are sold in loose and causes a considerable risk of:
Harmful exposure
Infection
Degraded quality
Spoiled food
Genuineness of the day
Because there is an only randomized market with no formal regulations, open selling of loose non-vegetarian food items and vegetarian products has sharply diminished. It did not catch the eye of customers. It was a significant turnaround of food businesses that resisted turning towards completely functional, versatile mobile business apps.
Accountability of retailers
Mobile app ordering and doorstep delivery convenience are driving a lot of businesses in the present day. They are also bringing a lot of uncertainties and raise questions in the minds of customers. These questions become persistent and do not find satisfying answers. It becomes a potential reason for customers to bounce off and never come back until business creates a significant reason to do so. Accountability of retailers who are selling those lose products with shorter shelf life was a matter of concern for everyone open to ordering lose food items and beverages.
Formally regularize prices
Open markets of food products and beverages that are generally run by demand and supply rule, and seasonal cash crops availability. Thus, the cruel monopoly and hoarding did not let the food and beverage market remained utterly genuine. People had strong, reasonable notions that made them insecure while paying to anyone whether they were charging a premium or non-deserving price for food or beverage sold in public.
The competitive approach of sales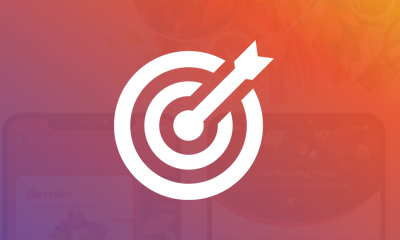 Aggressive sales approach to the noted practice of raising genetically modified crash crops that helped businesses meant more money. It makes customers even more vulnerable because of no accountability from the retailer or suppliers of this food and beverage products sold in the open. It is a significant risk to the much-needed sense of security among customers and winning trust while billing products.
The shorter shelf life of FMCG products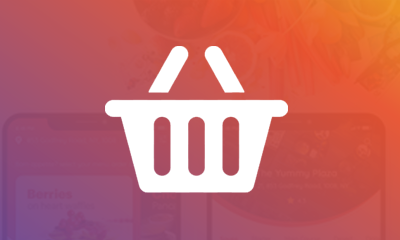 The shorter shelf life of all kinds of loosely sold food and beverage products is one of the most significant hurdles. It hinders the food and average industry while adopting complete digitization and doorstep delivery. Shorter shelf life causes a minimal amount of losses, Wear and tear and also increases the unit logistic cost. Everyone in central cities, ranging from suppliers to retailers, charge extra. It needs to be severely countered as it will open up a great space for healthy competition that is undoubtedly going to benefit the customers.
Variable profits and market scenario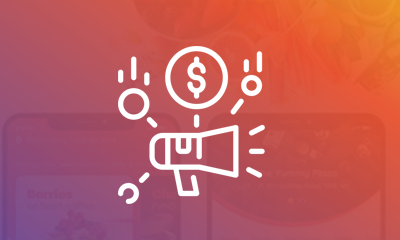 Depending upon the class of customers, moderately increased logistics for far off places and cheaper rates at sites near the cash crop production area, it remains a highly volatile market. There are variable profits and contrasting market scenarios between popular cities, metros and smaller towns followed by villages.
Reasons why mobile apps are getting a fabulous response in the business of food and beverages industry
One-stop solution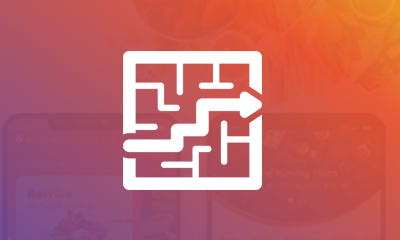 Opening up gateways for e-commerce with the help of mobile apps is a great way to provide an all-round one-stop solution. It counters all the problems that are posed as a hurdle for the food and beverage industry. The challenges faced by the food and beverage industry include:
Price variation
Retailer accountability
Genuineness of quality
Critical operations
Shorter shelf life
Proper quality accreditation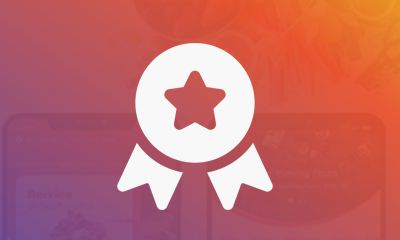 Anyway, start-ups that are looking to establish themselves in the food and beverage industry are very particular about brand reputation. Thus, the quality of food and averages that\ are delivered. Offering excellent customer experience and top quality product delivery, the new-age companies are standardizing their supply and management process with proper quality checks.
Competitive pricing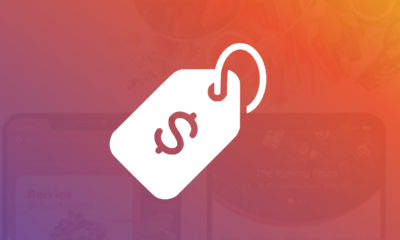 There is a throat-cutting competition among young start-ups offering the niche service. It leads to competitive pricing that is helping businesses regulate their pricing with data-driven mechanisms. It is a completely win-win situation for all customers. It has been a long said rule that asked business rivals and healthy competition among companies always benefits the customers in the long run.
Doorstep delivery convenience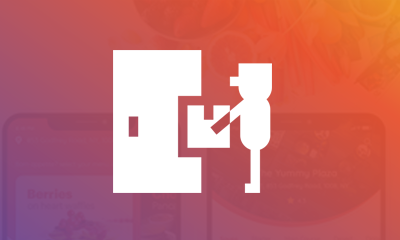 The convenience because of doorstep delivery of food with the help of ordering process through the mobile app is one of the enormous driving forces behind paranormally increasing popularity of mobile apps. Food and beverage industry is consistently transforming itself into a better, regulated, and much more accountable business landscape. It is offering its customer's smooth, top quality highly improved doorstep delivery additional to excellent customer experience.
Voluminous sales and retail pattern
Volume sales and consistently magnifying retail trend in the food and beverage industry is helping businesses counter significant problems. These problems include losses due to short shelf life. It is one of the motivations that is pushing the food and beverage industry to quickly turned towards completely digitalized business and offer the incentive of doorstep delivery convenience. Mobile apps are giving a multitude of reasons to customers for turning up towards their app and make the most out of the present in a business proposition.
The future of mobile apps in the food and beverage industry
Upcoming years of saturated competition and food & beverage industry will induce several markets of data from over mobile apps and offer competitive pricing offered by various anonymous but credible vendors. Furthermore, there will be a better, more natural, and highly standardized customer experience. It will include complete information about what is delivered in terms of nutritional, health, and quality-related value to the customer.
Final word
The unlimited scope of capturing the middle to high-class customer base available for a rapidly stabilizing food and beverage industry start-ups is a sure thing. The upcoming years will roll out various other functionalities and more innovative mobile apps when leading mobile app development companies, and better start-up ideas meet. The design should be to build business models and plans for cash-rich oppressions that sustains the trusting building duration of the brand. Mobile apps are offering a great deal of reliability and increased incentives for customers. It allows them to turn up towards completely digitalized food and beverage industry rather than wholesale stores, supermarkets.

Related Articles: