Metaverse is the first holistic virtual world that exists in parallel to the real world. The drastic shift from reality to the metaverse allows users to gain digital ownership, unique identities, interconnected space, and mind-blowing immersive experiences. The term "metaverse" was coined in 1992 by Neal Stephenson in his science fiction novel "Snow Crash." Metaverse the future of the internet encompasses a 3D virtual world that augments, mimics, enhances, and connects with physical reality. The metaverse dream is gradually becoming real with versions like Ready Player One, Tron, and The Matrix.
Beneath the buzz, the metaverse is driving users' attention in both predictable and unexpected ways. Ever since Facebook took the first shot to step into the metaverse, the concept has resonated deeply among investors and has become a promising trend in the future. The Metaverse is the next evolutionary change on the internet that brings more opportunities for many businesses. Many investors have shown interest in being a part of the gold rush to create their own metaverse environment with advanced AI-powered data analytics and simulations.
What does "metaverse" mean?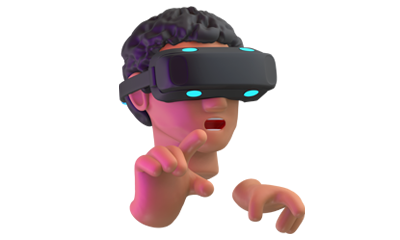 A Metaverse is a virtual reality place that exists even when none is present there but combines the aspects of the digital and physical worlds. However, it doesn't mean that space is required to be accessed by AR or VR. The space for the digital economy in the metaverse allows users to create, buy, and sell goods. Users thought that building a metaverse might take years and cost billions of dollars, but this year it has become more concrete. Because the metaverse is the next big hit among other technologies in the growing world, investors had to reconsider their investment moves, securing skilled talent and pushing the boundaries of innovative experiences.
Why should users be excited about the future of the metaverse?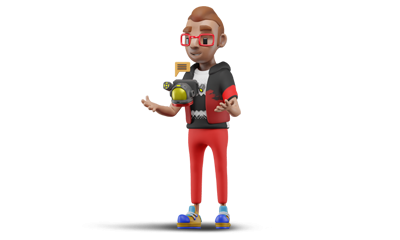 The word "metaverse" sounds crazy among users since it's interlinked with financial, virtual, and physical worlds, which has increased the revenue for a few giant companies in a short period of time. NFTs, blockchain games, and crypto payments have also become a part of the developing metaverse. The concept of the metaverse makes everyone feel excited since it involves dealing with online, 3D, and virtual spaces to connect users in all aspects of their lives. The capability of connecting multiple platforms becomes an added advantage for users in the virtual space.
For instance, users working at home in the metaverse will enable them to enter a virtual 3D office and interact with their colleagues' avatars. Play-to-earn models have now become an income-generating stream for users across the globe. These virtual online jobs are a great opportunity for users to spend their time living and earning in virtual worlds. The Metaverse acts as the next great labor platform and gateway to most digital experiences. There is no chance for downfall since it's capable of producing trillions of value as a new virtual platform.
What can users do with the metaverse?
Network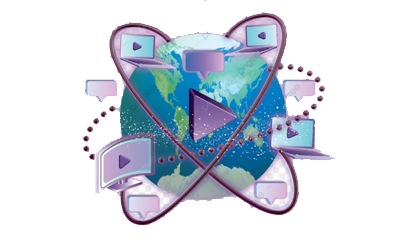 The Metaverse is the future of networking, and one of the best examples is Roblox, a digital gaming platform. First and foremost, it acts as a social platform for users to interact virtually. The rapid change involves socializing crypto exchanges and NFT purchases in a classic way. Just like social media lets professionals meet peers and clients, the metaverse also acts as a natural extension to explore new and exciting ways of interaction.
Invest and do business.
As users are aware of NFT and cryptocurrency, they are the building blocks in the metaverse that benefit users in great ways and allow businesses to invest in the platform to make profits. Both NFT and cryptocurrency have become cornerstones in the metaverse since they are widely preferred for investing and generating more revenue in the long run.
Shop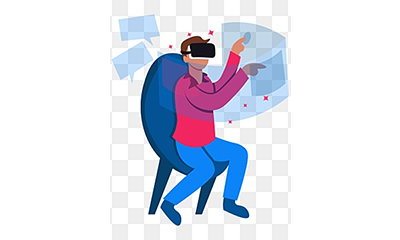 The possibility of buying anything using cryptocurrency in real life is becoming legal. The metaverse shopping trend has taken the business to the next level, and many people have stepped forward to use them wisely. Meta's plan has already been kickstarted by Horizon Worlds and allows users to shop for all kinds of upgrades for their avatars, and outfits, and to style their digital real estate. The metaverse allows users to buy anything and offers a lot more to explore, just like the Roblox gaming platform.
What are the benefits offered by Metaverse?
In the growing trend of telecommuting, people are increasingly using virtual spaces and digital modes of communication like video and web conferencing to mingle and participate online. Metaverse elevates the current digital experience by giving users access to a wide range of real-world abilities in a 3D immersive environment. The following are the primary benefits that Metaverse offers us.
Ensures to check remote work challenges: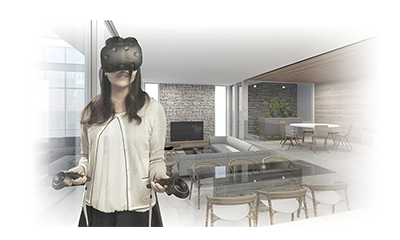 All of the present remote work concerns are addressed with Metaverse. It helps managers to effectively communicate with their employees, including reading their body language and engaging in face-to-face interactions. Additionally, the employer may handle issues like productivity time theft and goldbricking at work by measuring team productivity through their individual avatars.
Best tool for healthcare professionals:
Metaverse is a blessing for healthcare specialists and medical staff who were previously unable to meet patients due to geographical restrictions. In the Metaverse's virtual reality, they may interact with the patient and obtain a better grasp of their health situation.
Creating online games more exciting: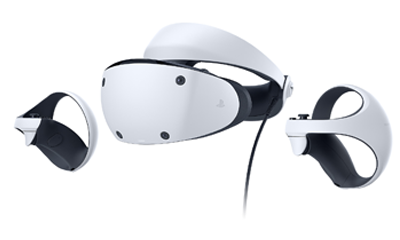 Most Metaverse games currently incorporate a decentralized economic model, with artists and publishers owning and distributing in-game assets. Meanwhile, the gamers are enthralled by the prospect of letting avatars explore the enormous virtual area.  
Experience online virtual tours:
Traveling is thrilling, but not everyone gets the chance to go around the world. This is where Metaverse can help. It enables individuals to go to locations they would not otherwise be able to visit. A sophisticated virtual environment is being developed by combining the capabilities of Metaverse, AR, and VR, giving consumers a first-person experience.
What are the various metaverse platforms that shape the future of investors?
The existence of the metaverse has fueled the economy for companies like Epic Games, Meta Platforms, Microsoft, and others. According to the 2022 report, the global metaverse market has generated a revenue of $48 billion USD and is expected to reach $830 billion USD by 2028. There are a few IT consulting firms leading the rise of the Metaverse and directing investors to incredible market growth.
Decentraland: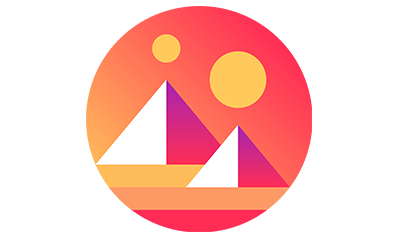 Decentraland is the first company to utilize proof-of-concept for the metaverse to offer better terms of market implementation. This company was founded in 2017 and launched its first metaverse platform to the public in 2020. Decentraland is a virtual reality space where users can create content, earn money through investments in NFTs, VR real estate, and other digital assets, and also interact with each other. The platform is fully decentralized and also holds its own cryptocurrency called MANA.
The Sandbox: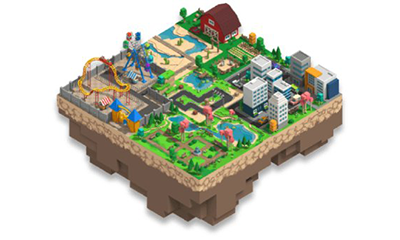 The Sandbox is considered the top metaverse platform, being launched in early 2012 as a multiplayer game for Microsoft Windows devices and mobile phones. It is a gaming environment for users to create games, participate in events, purchase lands similar to Decentraland, and navigate VR worlds using maps. The Sandbox also holds its own cryptocurrency token called SAND. They have partnered with video gaming company Ubisoft to introduce elements from gaming franchises like Assassin's Creed and Prince of Persia into the metaverse.
Cryptovoxels: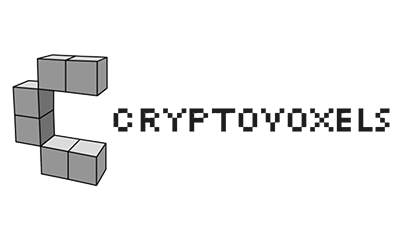 Cryptovoxels is a metaverse platform built using the Ethereum blockchain protocol that offers a virtual gaming world by supporting both VR experiences and PCs for users where the community organizes regular events for them to participate in. It allows users to create metaverse real estate on the platform and start selling both empty land parcels and prefabricated buildings such as streets, harbors, and art galleries. It has a large marketplace for buying and selling digital collectibles as NFTs, ranging from artwork, apparel, gaming props, and wearables.
Summing Up:
A promising future that offers an accurate vision to prove a tangible reality that truly exists, The development stage is gradually shaping up to bring back immersive metaverse applications to life, and the core technologies are steadily advancing. The metaverse is the next generation of the internet that lures many investors to explore and make worthwhile investments to secure their future. This VR world has great potential to offer exceptional opportunities, and it's the right time for investors to connect with the top technology consulting companies in Texas to build their dream metaverse platform cost-efficiently.

Metaverse the future of the internet – Explore the evolution!