Maps & Other Location-Based Services
Location services have been a prime target of development and numerous functionalities in the present-day mobile apps. In the throat cutting race of personalization, knowingly or unknowingly, location-based services have made a mark. It might be difficult to realize but it has become a spine of a majority of mobile application-based services in the present day.
Whether we look for a short commute through CTUC or order food with convenience offered by Swiggy, it is the magic of one of the premium location-based services, maps. There is an upcoming trend of exploring new libraries and packages based on the excellence of Javascript. Nowadays, every growth driven mobile app Development Company is exploring the potential of upcoming development platforms like  Leafletjs.
What has exactly happened?
It is the development of 2018 that Alphabet Inc. subsidiary Google has turned its extensively used Google map API service into a paid one. Now, every mobile application which is using Google map services has to subscribe to their package for continued services.
How did it work earlier?
Up till now, Google had rolled out a public API which was easily usable in any mobile or web application for using the Google map service. Most delivery management applications and short commute services are using Google maps for their location-centric data. Any application belonging to the respective spectrum is bound to use location and roadmap and facilities from one vendor or the other. So, this primarily works through a pre-calibrated API which any mobile application developer can use in the required platform.
What does it mean to the IT world?
It has created an uproar in the nascent technology space of mobile application development. All the developers and companies who used better services of Google apps are now supposed to pay or switch to any other freemium alternative.
Consequences
Google has turned around a table of free location-based map and routing services offered through Google maps. It has created an excess overhead in the operation cost for any technology-based business that exists on the Internet. Now, all delivery management apps and travel applications are forced to cut short their margin of profit by paying for API-based services.
Bright Alternatives of Google Maps
Waze

Google acquired location and map services called Waze is highly resourceful and easy to use. The company has a resourceful pool of all the relevant information for drivers and people in need of other location-based resources like fuel pumps, travel map, police activity, and traffic patterns. Interestingly, Google has performed a clean merger of Waze into the pre-existing Google map service. Although, it is still available on android play store; the app is facing an existential crisis because of all features available in Google maps. This app has an excellent mobile app resources for traffic information, accident location and other delivery management system requirements.
Maps.Me

Maps.me is one of the leading mappings in writing services available for mobile applications. The greatest USP for this location-based services is its ability to render information while the device is out of network or off-line due to some reason. It is kind of public initiative that is based on the crowd-created database of streets and other features of the mapping data. According to some unverified resources, this is an essential mobile app offering reliable, verified map data for approx. 350 countries and islands on your smartphone.
The off-line route in map service comes with several other features like annotation, bookmarking and pinning locations for an enriched customer experience alongside dynamically updated data.
City Mapper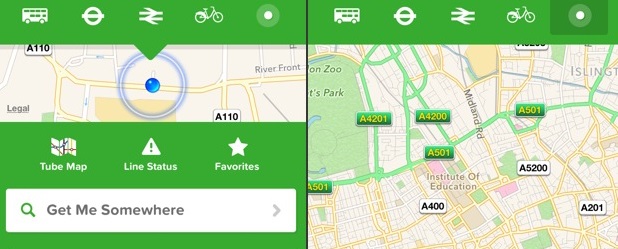 It is an ultimate mobile app resource focusing on all the relevant road and map data required for people travelling through public transport. The public commute centric application shows all the required information for all the top cities and their nearby places for intra and inter-public commute services like a bus, Subway, local trains and another form of public transit easily.
The higher utility room service comes with an easy to use, comprehensive UI and all the relevant resources available for tapping on the screen. The user has to enter the trip details like source and destination information and choose the most convenient public transit service. All the relevant information of route, timing and everything else will be available in a jiffy.
Here Maps by Nokia

In the Android world, one of the potent replacements for Google maps is the Nokia's Here maps. The grand USP of location on map service offered by Nokia is the exciting mix of mapping data and locality wise information available right at your fingertips. Consistently updated location and mapping service are gaining attraction among smartphone users and a specific cult which doesn't seem very satisfied with Google maps. Apart from this, Nokia is leaving no stone unturned to build a cohesive system of functionalities which are not curtailing the UX online or off-line.
Bing Maps

Providing ultimate support to the Windows, Bing maps are tendering a healthy competition for all other mobile applications. The Microsoft owned map service has been transformed and elevated with features from an app called the map which had 3D viewing capacity, concise traffic information and a plethora of elements for different kind of users.
The final Word
The urge of highly personalized CX by all business mobile apps has helped location in map services rise to the altar of high importance. With a plethora of options thrown at the smart phone using fraternity, the onus lies on the 'smart' smartphone users to choose, evaluate and adopt the best service. Widespread use of any application should be a responsible steps as it leaves statement for the laggards and following user. Now, it is just a matter of time and evolving location-based services on how to transform the next level personalization in apps.