Mobile apps are the in-thing in the software development industry. With an app it becomes easier to target mobile users and increase the chance of converting a lead to a sale. A study by Pew Internet Research shows that over 64% of Americans own a Smartphone which makes mobile app development even more important.
Whether you are a business owner or mobile app developer you appreciate the fast changing nature of the software development industry. As such it is important to stay abreast with such changes in order to leverage new information in your operations.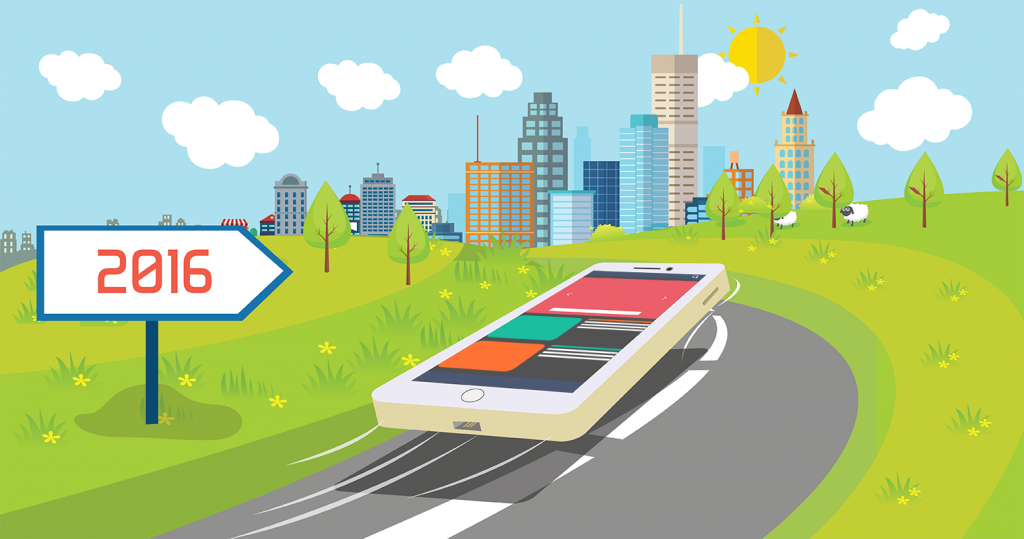 Here are some of the top app development trends to be on the lookout for in 2016:
The Big Brand Battle
According to IDC Apple controls only 13.7% of the apps market with Google's Android hogging over 82.8%.  Windows lags behind at only 2.6% but with the success of Windows 8 among other company changes you can expect it to fight harder in 2016. Apple and Android's war is expected to get nastier in 2016 but this is good news for mobile app developers.
The year of Mobile Video
A study by IAB shows that 58% of the people interviewed watch a video every day. Developers will take advantage of such data to make it even easier for users to access quality video. Brands will be now be more interested in linking to video content with the IAB study projecting that over 70% of online content will be video by 2017.
User Focus
More focus will now be on user total experience.  It is one thing to use an app to promote your brand but another to enhance user experience during the interaction with the app. More focus will be on features that will make the app more appealing and ensuring a seamless experience across all touch points.
Emphasis on Security
This has been a big concern and it is no wonder that Apple won big with the launch of the iOS 9 platform. Developers will have more assurance of app security with Google also already upgrading its Android 4.0 Marshmallow security protocols.
With improved security users will also have a better time using the apps considering more sensitive information is transmitted when using banking apps among other apps that require personal details.
Mobile App Payments to Go Bigger
When Apple Pay was launched there was so much hype about it but then again not everyone is on iOS. However, Samsung is developing its pay app and according to research over 50% of online transactions by 2017 will be done on mobile devices.
Growth of the Citizen Developer Trend
While it is still a much debated issue the fact remains that citizen mobile app development has largely helped the industry. Ordinary people might not have the skills required for app development but they team up with IT professionals to churn out mobile apps much faster. Intuit QuickBase in a study pointed out that the companies helping non-programmers develop apps include WaveMaker, PowerApps, Mendix, Telerik among others. They also pointed that the trend is one to watch as more companies join the fray.
There are many other areas for app developers to watch including the rise of content driven apps, deep linking, the New-Wave JavaScript, enterprise apps, the role of the cloud, Internet of Things (IOT) and rise of messaging apps among others. Whatever you do, don't ignore these trends.
Mobile App Development Trends in 2016 – 2017 Infographic