Gartner predicted that only 0.01% of mobile phone applications would be financially fruitful throughout 2018. The mobile app market is bursting with projects and starters are seriously looking at digital products through the eye of mobile phones. It is creating a huge uproar that seems like a smokescreen. The dark side of highly probable failure indicates the need to iron out before various things, before kick-starting a mobile application development project.
The primary reason behind the outright failure of mobile apps is due to the inability to changing the approach from an enterprise website to mobile phone apps. Keeping the development strategies aside, there are significant issues already with mobile app concept creators. They often fail to read the minds of the target market. It is essential to read their mind, their requirements, and then develop strategies to exceed expectations from the mobile app.
Issues with CEOs, CTOs & founders
Mobile apps often fail because of the founders and CTOs failures in critically deciding on development platforms and the offer in a particular app market. The counterpart platforms critically compete it. There also exist some critical matters that fail to ensure the overall user experience imparted by the mobile app. It is further followed by ignorant minds of mobile app owners and marketers to let people know about their app and engagingly publicize it. All these efforts collectively burden on the chances of a mobile app success; leading to another mediocre project.
All this can be easily avoided with the right approach and systematized thinking even before considering any mobile app idea. The mobile app idea should be able to kill all your doubts regarding mobile app development; one by one for eliminating all possibilities of failures.
Here are your all doubts clarified about mobile app development
Doubts juggled by entrepreneurs, startups, new age founders
MVP or EVP?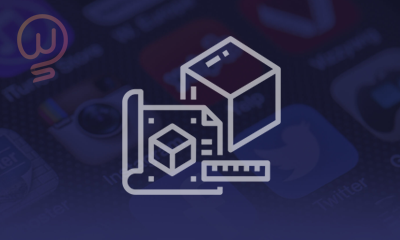 A clear-cut answer to this doubt lies hidden in the combination of the desired nature of mobile app idea and how deep the investor pockets are. You can create an exceptionally viable product or (EVP) if there are existing successful projects, with similar design patterns. Otherwise, you can dynamically validate the idea and kind of response that people offer to it with a minimum viable product or MVP.
Budget: All-in approach or several eggs in different baskets
You should never put all your eggs in one basket. Smartly allocating the budget in various phases of a project is a smart idea. You should look to proceed through the development phase for knowing the optimized time-to-market viably. Safeguard right amount of budget for clearly building out manual, automation testing suites. It will help you bring out the best and rectify the defects for designing better UX.
It is essential to understand that the mobile app testing phase is not something like mockup with which you can compromise or deal with it later. Defects ones forbidden and left in the deployment environment will always create issues. It is crucial never to let your mobile app testing reports, analysis, and performance metrics go ignored under the shadow lights of any other phase of a project.
Read Also – A precise estimate of the cost to develop an iOS mobile app?
Which is the most crucial phase of development?
Reading through the last section, it is not a difficult guess. Mobile app testing is the most critical phase of any mobile application development project. It is essential to handpick highly repetitive test cases which need to be implemented with high precision at a real massive scale. It can be dealt through an automation test suite.
There is human user testing preceded by cloud scaled testing for dynamic scalability and load-bearing capacity. It is also called load testing. Making real humans use your mobile apps for deducing organic feedback is extremely important to gauge the overall impact of any mobile app project. The objective should be to create an emotional attachment of users with your mobile app through a combination of user experience, UI, and robust functionalities.
Outsourced or in-house mobile app development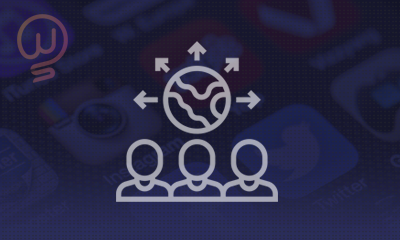 It might seem a little tricky. To smartly save on a budget, the niche expertise requiring mobile app development tasks should be outsourced to experienced developers and leading mobile app development companies. The long-term, time-consuming, and relatively easy mobile app development tasks should be carried out in-house. It will optimize your hiring cost of in-house developers who can be paid reasonably depending upon experience, profile, and contribution. You can use customizable engagement models with mobile app development companies and developers for helping you steer through a cost-effective development phase.
Read Also – DO's and DON'Ts While ENTERPRISE MOBILE APP DEVELOPMENT
Web+mobile app or just the mobile app?
An internet user will have difficulties in the transition from enterprise websites to mobile apps on Android and iOS. Not having an enterprise based website is undoubtedly going to affect the credibility of a new product in the market. It is also difficult to market your product all across the web, if there is no distinct destination of your product offering.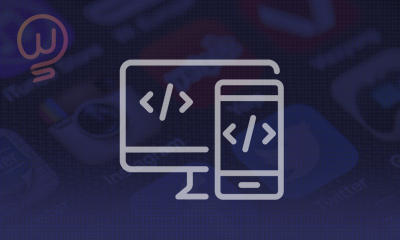 Going for a mobile app without a web app enables you to:
Look more credible
Get more reviews
Easily publicize
Monetize mobile apps
Gain visibility through SEO
Read Also – Why Enterprises Should Build an Android App
Limited functionalities with the top-notch performance or unlimited features with high operational cost?
The scenario
You can easily understand it with the latest example of the Uber app available across iOS and Android. On Android, the Uber app offers numerous payment facilities like UPI, credit/debit card Paytm, etc. In iOS, say Mubarak only after payment through credit/debit cards and Paytm. In case of Android, if a user has chosen to pay through UPI, it triggers a request in your respective UPI app. You need to go into the app, acknowledge the request for next stage of payment by entering the UPI pin. It is a time-bound request which expires after a duration of 120 or 180 seconds.
In case the user is unable to pay within this duration, the Uber app notifies them while they're looking to book their next ride. Either they can spend it upfront again through UPI or choose the option to pay it, in cash; while riding with a driver in the next trip.
The main problem
Users are often facing this problem that they have already paid the amount which expired in the UPI request, by any other payment method or cash to the driver. But, the Uber app in Android is still not letting them book new Uber rides. It is saying that there is an on paid, right in the form of an expired UPI request.
Such problems are present widespread in scenarios where the mobile product is looking into a large number of functionalities. This often leads to compromised feature – performance data. It is not that iOS mobile apps doesn't have any issues with payment. While making payments on the card, acknowledgment often fails to intimate, to you through an app screen. It is a kink in the user experience, but it certainly lets you book a ride and at least use the app on a day-to-day basis.
Major giveaway
The major giveaway out of this experience narration is to understand that it is not essential to have too many features and functionalities built in a mobile app. You may cut down on a feature or two, but the overall UX should never be compromised because of a malfunctioning micro service, a bad payment gateway or database management flaw.
How to go about the Apple app store/Google play store compliance?
There are plenty of guidelines rolled out by Apple and Google for the respective app stores. They are not very difficult to understand or implement, but the number is overflowing in plenty. Instead, you should save on time by outsourcing your mobile app development to a leading mobile app development company, with an excellent track record of successful mobile apps in the past.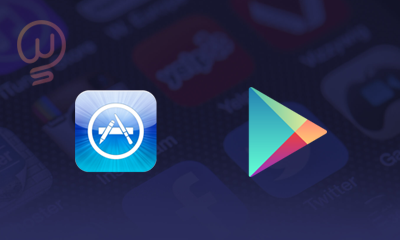 You can invest the saved time in:
Performing rigorous testing
Market analysis
Yourself using the mobile app
Building mobile app marketing strategies
Focusing on engagement activities
Technical matters about mobile app development
Native or Hybrid?
The choice is entirely subjective, and it depends upon:
Time to market
The desired level of UX
Feature complexity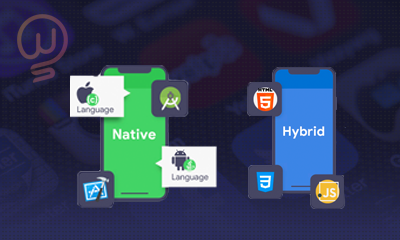 Please do not look for a definite answer. App owners and marketers may seem to lead for stability, constant development, and responsive mobile apps, through various approaches. Various strategies may come into play during different phases of mobile app development. The only factor that is important to be considered is the changing expectations of mobile app users, from the designed app in terms of user experience, reliability, and fast response.
Related Article – Which App Development Platform Is Right For Your Business?
Prototyping or agile?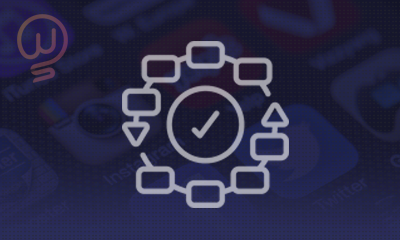 You can steer the product nearest to success, to build a capability integral to dynamic business requirements, as planned. The better you are at managing, the better results you can expect while going through the development phase, either first or critical mobile app. Later on, you may plan sprints for different versions of a prototype that keeps on adding newer functionalities and ultimately the finished product.
Containerized or conventional deployment?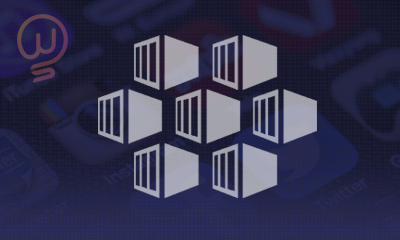 The answer is straightforward, and you should strictly look at containerized deployment clouds that is seamlessly scalable and very easy to operate. You can expect containerized deployment to cut down:
App management
The clarity in the DevOps approach
More efficient strategies
Capabilities of automation
Use of Kubernetes
In-house security measures or a third party?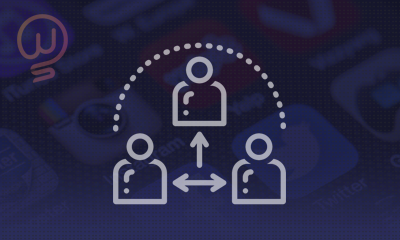 You should go for the most effective combination with the inclusion of high-quality third-party encryption resources and in-house developments of encryption modules. It should be based on a single horizontal and protocols of networking. Instances, like trouser attack in CamScanner app on Android,  automatic registration of Truecaller users are examples of risks, due to unsecured APIs. It is time that digital users are looking to take data security very seriously, at least in the coming future.
Manual or automated testing?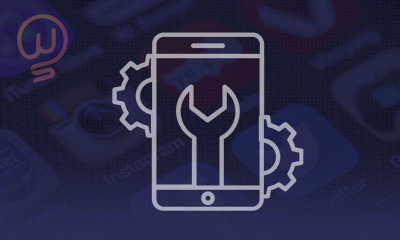 The answer would be a combination of a handpicked automatic testing suite, as discussed earlier, and well-detailed test cases that are rigorously tested by hardworking mobile app tester. You should look to keep a scalable mobile app testing team which is highly capable of helping you cut costs and execute immaculate mobile app testing plans. These may be based on the manual, automated, and essential user-based testing.
Branding, ASO & app marketing
Does something like App Store Optimization (ASO) exist for real?
It might be new to a lot of people, but they indeed exist at a very critical concept level that plays a vital role. It determines how well a mobile app, features on the respective mobile application stores. Generally, it includes all the meta-description, development details, and developer information. Moreover, it helps in engagement activities for organic reviews, to your mobile apps that, in turn, causes increased downloads.
App store optimization is an integral part of any successful mobile app. It is essential to understand that ASO might not directly help you in becoming commercially successful. But the level of engagement and improvements that it can create is going to help you build a better way for traffic through the mobile app.
Related Article – DO's and DON'Ts While ENTERPRISE MOBILE APP DEVELOPMENT
Can we cut costs around mobile app analytics?
And the answer is No. Cutting costs around mobile apps analytics is the worst idea. They help you in deploying more penetrating engagement capabilities and also build a roadmap for
Creating content
Persistent notifications
Interest-based sections
Future upgrade approach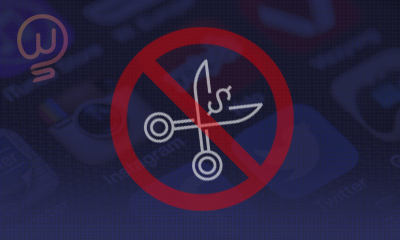 Even the best outstanding mobile app idea is of absolutely no uses if it is not making a loyal customer base. Remember, engagement is the ultimate metrics of commercial and business success of a mobile app. If people are not willing to use your app, or there are no substantial reasons to download; it is a waste of efforts and time material cost. Thus, there should be no doubts about using highly-data driven, agenda-based analytics for creating insights. It directly helps you increase the level of engagement in a mobile app.
Engagements efforts are needed, or just the quality of mobile app/idea will do?
Millennials are always looking for more in terms of customer experiences as they are building a complete closure in their networks, integration of devices, and capabilities of apps. When users have a vigilant eye getting into lucrative propositions, in an exquisite experience from apps, the competition increases manifold. An average mobile app idea powered with well-targeted and strategically executed engagement tasks is much more likely to be successful in the app market, as compared to a brilliant idea which failed to grab customers' attention.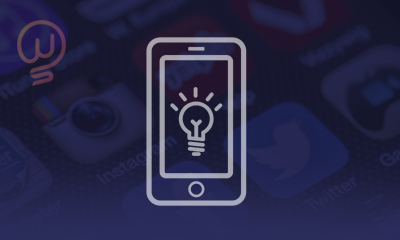 It is important to note that mobile app analytics is just one of the means to execute your engagement strategies. Companies often go for a highly aggressive off-line approach to publicize their partnerships with more visible brands and also get advertising on a war footing. A collective result from various consistent efforts, on different fronts, is desirable. Focus is required at all the interfaces where the customer is likely to meet your brand. To make this possible, you can get in touch with a Mobile app development company in Dubai to come up with an app of all the above scenarios satisfied.
How to work on mobile app engagements?
It can be through the web, engagement, shows in malls, direct advertisement, and paid sponsored ads. Engagement strategies are essential when partnerships come into play. Strategically all executive partnerships can lead you to a stabilized business, out of an engaging mobile app idea. Search engine marketing and SEO can collectively help you manage engagement in the digital space.
How to go about mobile app analytics?
Companies are working on extraordinarily active and segmented engagements, for your digital products. They build multiple resources, multiple teams, and with niche expertise in art, technology, and branding. It might not be a commercially feasible idea to hire a global engagement agency upfront. Instead, you can build coordinated teams of data enthusiasts and creative marketers who can make use of leading mobile app analytics tools with an objective-driven approach. Remember, starting a project with set objectives with mobile app analytics is extremely important. Often companies and teams tend to stray from their initial strategy and land of nowhere with a lot of data. It may be tough to interpret and carve out business insights.
How will active engagements with app benefit?
Active engagements are critical to consistently increase the number of downloads and reaching up the charts. M-commerce is an altogether different niche strategy which requires a different business nature. Active engagements lead to a consistently growing traffic that is very effective in getting revenues and an increase in the amount of money that a mobile business makes.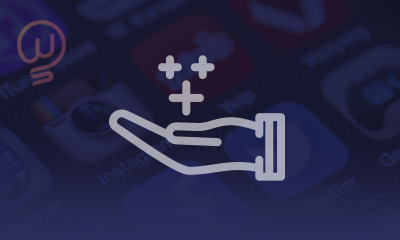 Active engagement also brings you closer to your mobile app audience and peoples who have already downloaded it on the Smartphone. Commitment also automatically drives you towards knowing your customers, in a way that helps to create better content and add new features. Engagement is the only way that a mobile app becomes commercially successful by 2020.
The best approach for mobile app development
The best plan for mobile app development includes:
Clear-cut strategy
Defined target market
Well researched idea
Long-term vision
Market analysis
Focusing on testing
A consistent increase in engagement.
Patience is the key to a strategically hard working team to make a mobile app project, highly successful in terms of commercials and business objectives. There are possibilities of various U-turn, changes in strategy, and new opportunities in the market. They may lead you to change your policy depending upon the latest trend, what people are looking for at an instance.
For instance, a mobile app is working fine, but there are no consistently increasing sales figures, invariably on the e-commerce platform. While working on various fronts for publicizing a mobile app and grabbing customer attention, you can also plan to invest in your existing app. You can use the newest technology like AR, VR. Just like e-commerce goes very well with AR, VR. It is essential to find the most impactful and highly utilizable technology that can vastly improve your product through advertisement and engagement.
There is a massive trend of V commerce where virtual reality is helping people build virtually real shopping experiences, through 360° shopping stores, where products are browsed in an exceptional user experience of online shopping. There are various other technologies that you may club with different mobile apps, all of that depends upon nature, the requirement, and strategic vision.
Related Article – How AR & VR are redefining retail?
Conclusion:
Leading mobile app development companies can help you kick start a project and later hit the road of digital existence. Further, it is your responsibility to drive that project with consistent strategic changes. Mobile apps can create compelling business opportunities, but they are subjected to trends in the market. These trends affect the expectation of users in terms of digital experience and interrelation capabilities of a mobile app project.
Initially, the objective should be to get hold of a substantial part of the Smartphone user market. Later, it can be done with really engaging apps and making changes that make you different, from customers' attention, time, and space on their mobile phones.
The mobile app market is consistently growing with the transformation of industries like healthcare; its transformation into M health app. Education converts into ed-tech and e-commerce have already raised a more mature state, starting from the conventional off-line shopping experience. Mobile apps are here to transform how humans live, and you can make the most out of this opportunity with leading mobile update mobile companies.