Most people think of branding in terms of graphic elements and logos, but it goes way beyond that.  Whenever you think about your company brand, you should think about the complete customer experience. This takes into consideration the logo, website, social media pages, mobile apps, how phones are answered, and how customers experience your personnel. Branding is really the customer's perception of you. As a company, you need to be conscious of the brand experience your customers have and to also create a plan for the kind of experience you would rather they have. It doesn't happen by itself. A good brand is something that is thought out and results from a strategic plan.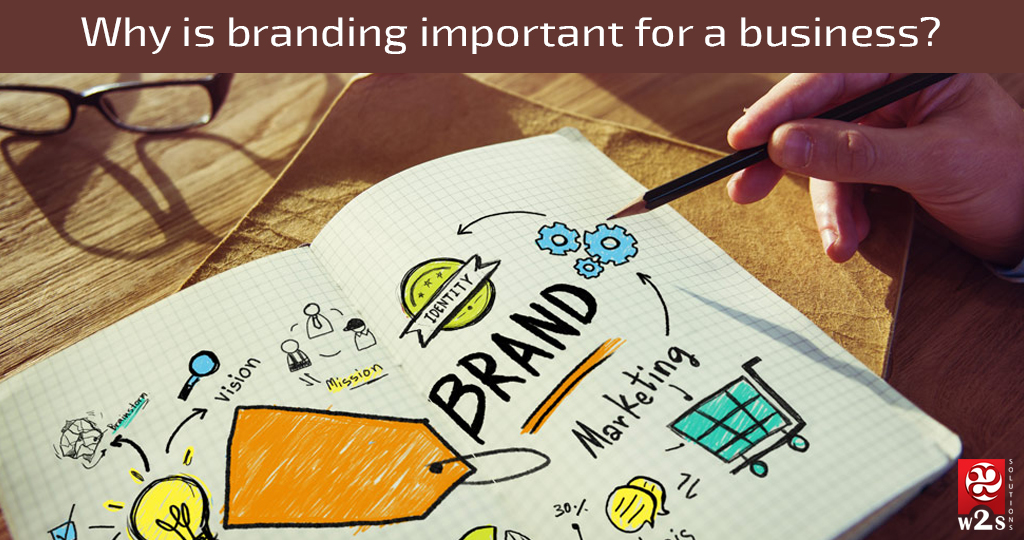 There are several reasons why branding is important to your business as follows:
It promotes recognition – It needs to be easy to recognize and consistent because people tend to do business with companies that are familiar to them.
It gives you a unique quality so that you stand apart from your competitors.
It tells potential clients what kind of business you are. As such, all your visual elements and other components should be telling your story the right way.
It provides direction and motivation to your employees. The right strategy will tell your staff how they should act, give them a winning strategy and guide them on meeting your goals as an organization.
It generates referrals. People will talk about the brands they enjoy or like. They eat brands, wear brands and talk brands. Referrals will come if you have a strong brand.
With a strong brand, clients will know just what they should expect whenever they experience it.
Your brand communicates the promise you have made to your clients. Your marketing materials, staff and you are part of the brand.
With a brand, you are clearer and can stay focused to the plans and goals that you started with. It will keep your eye on the vision and mission of the organization. It also offers guidance for your marketing efforts, which saves you both money and time.
Your brand, if it is a good one, will create an emotional connection with your customers. They will feel good about purchasing the brand.
With a brand that is strong, you will create value in the organization that is not just based on physical assets. Most big brands are valued at far above their physical value because of their brand.
How W2S Helps Startups Build Their Brand
W2S will help you build your brand as a startup by offering your startup software solutions that will help you increase your revenue, operation efficiency and most importantly, customer satisfaction. With most people going mobile, you need to ensure that you have a website that is mobile friendly and if you need it, an App that will make it easy for clients to connect with you. W2S Solutions builds award winning mobile and web apps for startups and SMEs. The following services can help you build your brand:
Native Apps – If you cannot decide on a mobility framework for your business needs, then you should consider having an App developed just for you. You get to determine the solutions you want, their design, their development and their deployment. Native apps can be developed for iPhones, iPads, Android and Windows.
Cross Platform Apps – Frameworks used include Cordova, Adobe, Phonegap, and HTML5 among others. In order to decide whether a hybrid app is the best for you, the following factors need to be considered: User experience, performance and accessibility of device hardware. These apps can be deployed in BlackBerry, Windows, Google Play Store, Apple App Store and more.
WordPress Development – Customized website development on WordPress
Web App Development – Innovative web solutions that are data driven.
Recent WordPress Branding Apps That We Have Done
W2S Solutions has created the following WordPress branding apps:
Need to build a branding site or an app ?  Contact W2S Solutions today!