We strongly feel that building Enterprise apps require prior expertise and It can't be done by an Individual unless if there are any governance. Here are set of Do's and Don'ts while Enterprise Mobile App Development.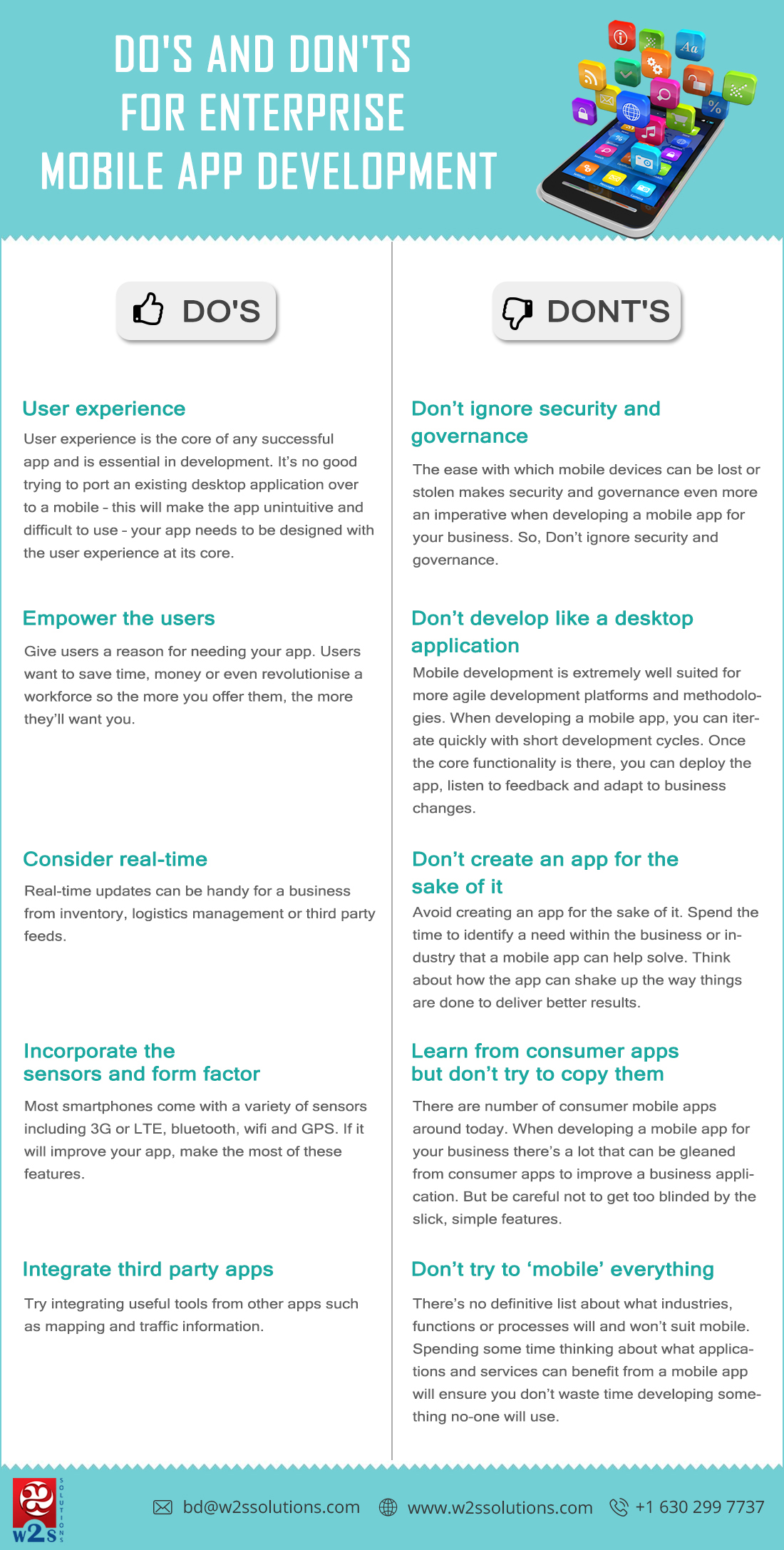 Enterprise Apps are built for Specific Target Audience. It's highly required to analyze who is the target audience; could be a supplier, vendor, customer, client or employees. It is better to identify the real problem and build an app for enterprise rather trying to build one and promote that we have an app. Once the Target Audience is identified, we shall classify the UX design. It can be highly rich or plain and simple based on the demographic of our target audience. That said UX experience plays an important role when building an app. The purpose of using an app should be that It interacts with other components and make the end user's task simplified. So An app building team should identify the components they will be integrating when building an app.
There are a few DO NOT items, which should not be included when coding an app. Security Ransom is its peak now and recommended to consider all possible security threats and build a solid and viable app. It is appropriate to sign in for HTTPS SSL certificates and encrypt all form submissions. We also need to include Salt and Key combinations to securely transfer data from mobile to the web. Enterprise app should look like a Business To Business App, but It engages with the customer like Business to Consumer app. Do you think any other features needs to be covered when designing an enterprise app? Feel free to comment below.