As apps have become more popular and even more necessary over the past five years, the question for businesses is which platform to build their apps for. The choice of which platform to build for comes down to what your goals are for your app and the resources you have available to you.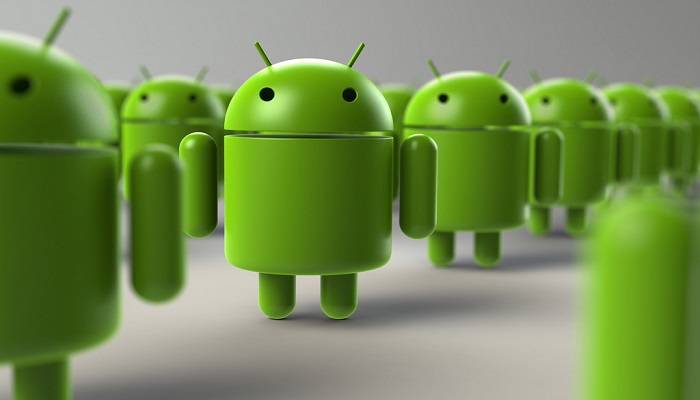 Consider the Numbers
Android is the largest mobile platform today. The open source Linux-based platform was launched in 2007 and purchased by Google shortly after. The operating system has since taken the mobile industry by storm.
The fact that the operating system is open source makes it an affordable choice for device makers and developers. Developers are able to tweak it and adopt it for use in just about any device. This is one of the main reasons that the operating system has been used in millions of devices globally. Android smartphones outsold Apple iPhones four to one today.
Top 6 Benefits of Building an Android App
If you're considering whether to build an enterprise app for Android or iOS, you should consider the following benefits of building an Android app.
Higher return on investment
When considering the development of an enterprise app for android, you can break down your costs into three major stages i.e.
Development of the application
Testing
Deployment on Android.
There are over 2 million apps on Google Play and it's not hard to see why when you consider the return of investment on these apps. Android is not only open source but also provides its Software Development Kit for free to the developer community. Developers therefore don't have to spend money acquiring licenses and many learn how to develop apps much faster.
Android is Open Source
One of the biggest benefits of building an android app is that android is open source. This means that you don't have to deal with the cost of obtaining licenses or royalties. It also means that you will have access to the best technology framework from the Android community. You will be in the know when there are upcoming expansions and developments for Android. This results in faster development and even greater opportunities for businesses.
Target a larger demographic
Android is the most popular platform globally. If you're building an enterprise app with the aim of targeting a large population and a broader demographic, you can't go wrong with Android.
Android users come from all walks of life. They are also widely distributed globally. iOS users are usually from higher income segments of society. Affordability of an iOS device for employees in an organization is higher than Android device.
While many of these characteristics are shared with Android users, the population that uses Android is not only larger but more diverse.
Easy integration
Businesses benefit a lot from the use of analytical tools such as Google Analytics. The data collected from these tools helps businesses improve their apps and take advantage of opportunities they would otherwise not be aware of.
Android allows for greater customization. This in turn allows for a greater level of integration. You can tweak the platform to suit your specific business needs.
Multiple channels
If you've been keeping track of mobile app trends, you may have noticed that third-party platforms are becoming increasingly popular. Unlike other popular platforms, Android apps don't have to be deployed on Google Play. They can be deployed on various other sales channels. You therefore have more options when it comes to determining your approach to the market. You choose how to promote your app and where you can reach your end users from. No other platform offers such great flexibility.
It's easy to adopt
Java is the programming language used for scripting Android applications. Any developer will tell you that adapting script code for an app in Android is easier than compared to adopting it for iOS or other platforms. This means Android apps development is easy, but you have to make sure they are experts in building web and mobile apps.
In conclusion
Enterprise apps are designed to help businesses operate with greater efficiency. With the right app, your business can reach greater heights. If this is your aim for your app, then android is your best option. Be sure to find a web and mobile app development company that can deliver high quality results at a reasonable price. Building an app for android will give you access to a much larger market than you can possibly imagine.