Overview: 
Big data analytics is the future that holds more value for businesses to stay abreast of all trends in the market. Check out this blog to learn how big data analytics solutions are helping enterprises convert data into information and information into insights to stay ahead in the competitive world.
Big data analytics has become the most discussed topic among various enterprises in the 21st century. Big data analytics is an influential piece of technology that has opened the doors for rapid insight extraction for businesses in recent years. According to a study, the global big data analytics market will grow at a CAGR of 30% in the coming years, with revenues topping $68 billion by 2025, up from $15 billion in 2019. Every industry has started to use big data now to collect valuable insights from large volumes of raw data. And, businesses across industries are also recognizing the importance of big data.
Traditional analytics was basic earlier when compared to big data analytics. Emerging technologies like big data offer a promising future for enterprises in a digitally driven world. According to a study, the global big data market is expected to expand to $103 billion by 2027, more than twice its size in 2018. The big data analytics tool can help businesses run more efficiently by allowing them to make better decisions faster, improve business intelligence, and predict future events in less time. The use of decision intelligence will provide businesses with decision-making methods to align, design, execute, and track decision models based on their needs.
Big Data: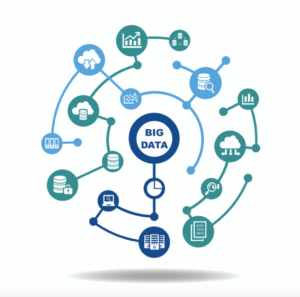 Big Data can store large volumes of data collected from various sources for the purposes of extracting and using them based on business needs. Nowadays, big data has become a revenue-generating capital for many businesses. Big data is adding more value for every business since data has become everything from developing new products to analyzing data to produce more efficiency. The reason why many companies prefer big data for their systems is that it helps to create personalized marketing campaigns, provide better customer service, drive operations smoothly and generate more revenue.
Read Also – Top Open-Source Big Data Tools For Data Analysis You Must Try In 2021

Big Data Analytics: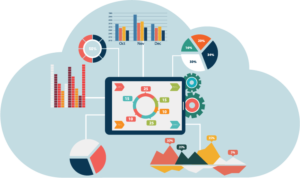 Big data analytics is a tool that helps companies extract the necessary information required for their business operations. It is very useful for businesses because they can draw on the latest market trends, unknown correlations, customer preferences, and hidden patterns to build products or get the outcomes easily with this analytics tool. Big data analytics solutions come with modern techniques. The big data sets vary from structured, semi-structured, and unstructured data. So there is no doubt that the importance of data analytics will be a game changer in the ongoing market trend.
Read Also – Outshine Your Competitors By Using Pre-sales Big Data

Why is big data important for organizations?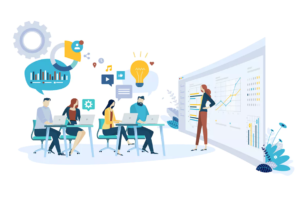 The craze for big data analytics is rapidly growing day by day among businesses since the benefits it offers for them are countless. This tool may look simple to others, but the process that happens inside is complex, and solving it much more easily produces better results faster. That's why the impact of big data analytics has influenced many companies to adopt the transformation to overcome the traditional methods and experience improved performance.
However larger a dataset is, with the use of big data analytics, it is very simple to collect meaningful insights based on user or customer needs. The enterprise can organize their infrastructure and model the data operations by identifying patterns and getting the exact output with big data analytics.
Here are the reasons why big data analytics is becoming more important for businesses:
The use of big data analytics benefits businesses by storing large amounts of data with the use of the latest technologies like cloud-based analytics at a low cost. This powerful analytics tool, obtained from cloud computing companies, will assist firms in discovering new ways to meet their objectives.
Businesses can analyze new sources of data with in-memory analytics using IoT for streaming purposes and collect the necessary data for making quick decisions.
The main reason businesses use big data analytics solutions obtained from the data engineering company is to gauge customers' attention and meet their needs by offering an innovative product.
Read Also – How a well-implemented Data Analytics Strategy can transform your Enterprise?

What are the four types of Big Data Analytics?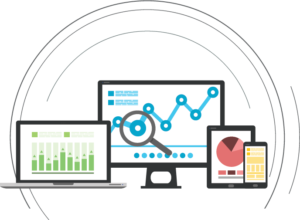 The various types of big data analytics are descriptive analytics, diagnostic analytics, predictive analytics, and prescriptive analytics. These analytics tools offered by big data analytics companies are used for various purposes, from data cleaning to data migration. Businesses are able to make use of these data analytics tools to collect, analyze, and process that data to improve their workflow.
Descriptive analytics used by businesses will be able to analyze a set of data collected from past events to meet their future needs and get the expected results. This analytic tool helps to draw historical data by mining processes to overcome the issues faced in the past. Using descriptive analytics, it is easy to identify the relationship between customer and product. Predictive analytics for weather forecasting mainly focuses on using machine learning algorithms and techniques. Some common examples of descriptive analytics are data dashboards, data queries, descriptive statistics, and reports.
Diagnostic analytics is more advanced and helps businesses investigate and draw the necessary data needed from the past. By collecting the required data and knowing the right pattern using this analytic tool, it is possible to answer any question and solve the issues easily. Many companies prefer this diagnostic analytics tool since it is time-consuming and provides better insights to approach the problems. Some common examples of diagnostic analytics are detailed information, correlations, data mining, and data discovery.
Predictive analytics is used by businesses to collect actionable and valuable insights. The collected data has helped the business to figure out the best result from an event. Predictive analytics relies on various statistical techniques like data mining, linear regression, time series analysis, forecasting, machine learning, and modeling for analyzing past and present facts to make better decisions for the future. Some common examples of predictive analytics are decision analysis, optimization, transaction profiling, and predictive modeling.
Read Also – The power of Predictive Analysis: Sailing through the rough seas!

Businesses can only employ prescriptive analytics after automatically synthesizing big data, machine learning, mathematical science, and business principles to generate a prediction and make the best decision possible. Prescriptive analytics is well known for predicting future outcomes, suggesting actions to take, and giving decision options for businesses to decide. Some common examples of prescriptive analytics are population demography, healthcare strategic planning, and economic data.
Which sectors have adopted Big Data Analytics?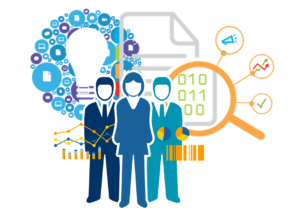 Big data analytics is mostly used in energy sectors like oil and gas firms to draw oil and natural resource data. With the use of big data analytics solutions, companies can check whether the oil well will generate more capital or not, what measures need to be taken during equipment failures, and predict the cost of a barrel of oil.
The healthcare sector, after acquiring big data analytics solutions, has helped doctors and other professionals check various tests of patients with the help of computers and analyze them to find proper issues and give better treatment. Some health issues of patients can be addressed earlier with big data analytics tools to avoid risks later.
Big data analytics solutions have helped the manufacturing sector to draw data from various processes that vary from product to product. The big data analytics tool has assisted manufacturing companies in improving their quality, yield, supply chain process, and marketing the product on time.
Read Also – Embracing the New Era in Manufacturing With AI and Big Data

The retail sector has started to adopt big data analytics solutions for collecting data based on customers' purchases and improving the product's quality to meet their expectations. The big data analytics tool obtained from an IT consulting company in Texas has assisted the retail industry in keeping track of their customers across multiple channels and implementing marketing and advertising campaigns to gain their attention in order to increase sales and provide the product at the best price.
Technology companies have shown more interest in big data analytics solutions to collect the data of customers to know how they've interacted with various apps and websites. After collecting the data, the technology companies were able to optimize plans to satisfy customers, implement round-the-clock customer service, and improve sales strategies to sell the products.
Read Also – Being agile with Big Data: Overcoming major data preparation challenges and optimizing the pipeline

Conclusion:
Big data analytics is the future that has driven several enterprises from bottom to top positions in the market in a short period of time. The businesses, after acquiring the big data analytics tool, have helped them to have access to current patterns and trends to meet customer needs quickly. Many enterprises were able to analyze, predict and make the right decisions with the big data analytics tool to take their business to the next level. Enterprises willing to explore their true potential can get in touch with the world's leading digital transformation company to avail a cost-effective big data analytics solution to achieve their dream business goals.

Big Data and the 4 types of Big Data Analytics