Hyperautomation is a relatively new technology that has taken the market by storm in recent years. Hyperautomation is the use of automation technologies like RPA and process mining, as well as machine learning and other influential technologies to boost enterprise automation and digitalization. According to a study, the worldwide market for hyperautomation technologies is expected to reach $596.6 billion by 2022. This is a $532.4 billion raised from the $481.6 billion in 2020. Business transformation consulting firm is moving away from a diverse collection of automation technologies and toward a more integrated automation approach.
As the quarantine and transition to remote work increased, many companies lacked the flexibility and smart systems required to ensure uninterrupted performance outside of the office. With the use of digital optimization, this may be changed. Hyperautomation was one of the most important developments. According to a study, the RPA and IPA industries are quickly expanding, with the hyperautomation market predicted to reach $860 billion by 2025. Traditional industry experts are coining new languages to profit from the advent of enterprise automation.
Hyperautomation: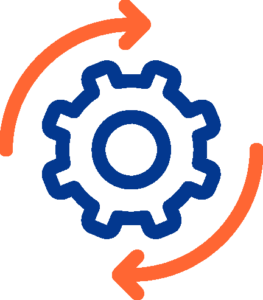 Hyperautomation is the use of modern technology, such as artificial intelligence and machine learning to automate and enhance human tasks. Both the level of automation and the number of tools that can be automated are referred to as hyperautomation. To manage and execute end-to-end business activities, three key components are used: artificial intelligence (AI), business process management systems (BPMS), and robotic process automation (RPA). With job tracking, action alerts, and process monitoring, the hyperautomation software solution connects humans and RPA bots in a single workflow. Users may automate company tasks without relying on third-party providers or additional technology integrations because it's a centralized platform.
Read Also – Business Process Automation: The Subtle Way Of Optimization

Why is hyperautomation so popular now?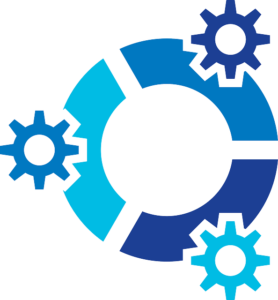 Hyperautomation is a business-driven, systematic process for quickly identifying, vetting, and automating as many business and IT operations as needed. Hyperautomation, on the other hand, is gaining traction, and merchants are adopting it for a variety of reasons:
Unique
Something that businesses strive for
Any merchant can claim to be capable of doing so. Because most automation technologies are integrated into the concept, hyperautomation can be used in nearly any developing technology.
How important is hyperautomation for enterprises?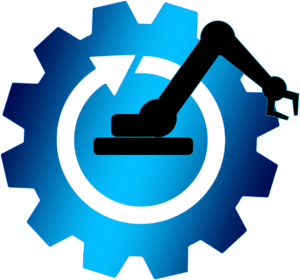 Because it has a large impact potential, and enterprises are unhappy with their existing quality of automation progress. According to a study, companies will save 30% on operational costs by 2024 by combining hyperautomation technologies with better operational practices. Traditional, product-based automation approaches with limited dependence on machine learning have failed to produce considerable benefits due to a number of issues:
Process complexity has slowed automation projects even in rules-based operations.
Employees have yet to acquire a culture of looking for automation potential and quickly trying out new technology.
The usability of the majority of the attempts was limited because they did not use custom Machine Learning models.
For any 21st-century business, leveraging data is highly critical. Big data consulting companies are prepared to optimize their processes even further. Big data, in its very essence, is highly complex, and technologies like hyperautomation can bring flexibility and accessibility to such platforms. All of these considerations drive enterprises to seek out new options, thus the rise in the importance of hyperautomation.
Read Also – It's Time To Future-Proof Your Business

What are the challenges faced by hyperautomation?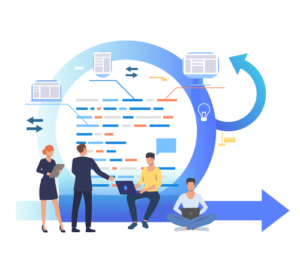 Hyperautomation technologies are mutually beneficial. For instance, RPA bots can help with the integration of outdated systems and modern technology. However, due to the limitations of these technologies as well as organizational concerns, major challenges exist.
AI challenges in automation:
Data on training may be absent or contain personal info:
When you share personal data with AI companies, you incur the danger of data privacy issues but simply can't build everything alone. As a result, companies should invest in data masking and other privacy-enhancing technology.
Data collection for training might be time-consuming:
In some circumstances, synthetic data sets can help in the creation of training data.
Any complex task that is automated using machine learning will require human intervention at times. A simple human-in-the-loop solution is required for AI to succeed in automation.
AI systems can have biases in the algorithm due to prejudiced beliefs or in the training data.
Read Also – RPA & AI: The Major Differences And How They Can Be Used Together

Challenges in process optimization:
Lack of insight into the process:
The majority of processes are documented insufficiently. The majority of processes are documented insufficiently. However, while process mining technologies can assist sustainable business consulting in better understanding log-file-based operations, important process data such as call and chat content is difficult to evaluate and appears to be a problem.
Specific customer demands:
Customized enterprise automation solutions for specific customer needs. Client satisfaction should take precedence over process complexity and maintenance. Businesses must strike a careful balance between process optimization and client satisfaction. A client with exceptionally complicated criteria might not be the best fit for a systematic approach that handles many other clients.
Organizational Challenges:
The primary reasons for the delayed adoption of automation are fear of possible errors and perseverance. Employees should be able to swiftly examine the impact and limitations of proposed automation technologies using sandboxes and digital twins.
Read Also – Taking The Automation Platform To The Next Stages

What benefits does hyperautomation provide?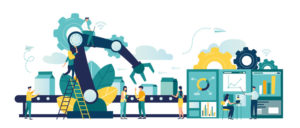 The way in which the principles of automation fits in with other techs, like cloud computing solutions, data engineering solutions, IoT and robotics, etc., is simply astonishing! Ultimately, automation projects are clearly intended to cut costs and increase safety. Some major benefits of hyperautomation for enterprises include:
For automation purposes, the company does not need to rely on a single technology. Enterprises can attain scalability and flexibility in their processes by relying on a set of technology and changing their culture.
Employee empowerment and productivity enhancement:
Automation has benefitted employees by giving them more time to focus on relatively high-value tasks.
Enterprises can use hyperautomation to incorporate digital technology into their workflow and system requirements. Use of digital integration benefits stakeholders. They have improved data access and can speak more freely across the organization.
Read Also – Top-Notch Benefits Of Businesses On Leveraging RPA & AI

What are the use cases of hyperautomation?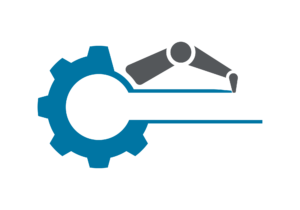 App development firms across the global tech market understand the flexibility it brings to the various digital ecosystems. It is highly likely that the app development market is in close sync with this influential piece of tech, and the future of many critical industries relies on it!
The banking and financial services industries are under constant pressure to cut costs, streamline processes, and provide a more personalized and responsive client experience. Hyperautomation can benefit employees by enhancing data quality and utilizing business process management (BPM) to give customers information that assists them in making better choices. Hyperautomation also delivers the back-end efficiency needed to make online banking and financial apps available 24*7, as well as the necessary rules and regulations. Banking and finance both deal with massive amounts of data that can be challenging to manage. Hyperautomation streamlines operations, making them more efficient, consistent, and error-free.
The healthcare industry can benefit from hyperautomation by providing a better patient experience, a more competitive bottom line, and more real data. Billing cycles, client engagement, and enforcement are all automated using hyperautomation. It can also keep track of patients, collect and analyze data, and provide reports to help doctors make better treatment decisions. Hyperautomation is also routinely used to ensure regulatory compliance, which is critical to the survival and profitability of any healthcare company. It can also be used to schedule workers and other operations, as well as manage drug inventories and supplies.
Read Also – Top Technologies Leveraged By World-Leading Healthcare Providers To Offer The Best Care For The Patient

The retail industry is rich with opportunities for automation. With more people buying online and using incentive programs than ever before, e-commerce has a firm hold on customer orders. AI-assisted hyperautomation can help with front-end operations, including targeted marketing via social media ad placement and focused email marketing, online loyalty recognition, and facial recognition when a customer visits a store. Because it reduces costs and improves efficiency and accuracy, hyperautomation can help back-end retail operations, including procurement, billing, supply chain management, restocking, and transportation.
The epidemic has hampered the capacity to obtain products on time, and low staffing levels have caused process delays, making logistics difficult at times. RPA can execute inventory stock checks round the clock, giving customers a constant view of stock levels and stock availability. Procurement, pricing, billing, estimate requests, follow-up, and data input are all areas where RPA can benefit, as well as manage system repair and maintenance. By reducing the need for manual intervention in repetitive activities, hyperautomation can improve speed, efficiency, and accuracy.
Read Also – Role Of RPA In Enabling Digital Transformation

Wrapping Up:
Every business strives to improve sales and profit while lowering operating costs. Using automated workflows and, if necessary, escalation to humans, automated solutions could help boost company efficiency. Internal cost efficiencies can be created and implemented using ideal human work in storage, production, retail, and customer service. Persuading staff and the directors to change could be easier with constant automation and data insights. The craze for hyperautomation among businesses is rising day by day. It's the right time for enterprises to make wise decisions and connect with the world's leading digital transformation consulting services to obtain cost-effective hyperautomation solutions.

Hyperautomation – The future that unlocks automated potential for enterprises!