Overview: 5G technology is gaining popularity around the world, providing customers and businesses with faster, more reliable connections and lower latency. Enterprises can step forward to experience the new 5G powered web app development solutions for their business growth cost-effectively from the world's leading web app development services.
Can you imagine millions of GB of data being sent to an infinite number of connected devices all across the world with a glimpse? Yes, owing to the superior 5G technology bringing in a new era of digital transformation. 5G is one of the most rapid advances in web app development, and it is poised to alter not only the specific custom mobile app development company, but the entire world. According to a study, 5G is predicted to account for 15% of the global mobile market by 2025, with 1.4 billion devices connected to a 5G network. The launch of 5G networks will not only transform how users interact with web apps, but it will also provide new opportunities for web app developers.
We only need good internet speed nowadays, whether we're loading a webpage or downloading data. PWA developers see 5G as having a bright future, so they are upgrading their existing web apps and developing new ones with 5G features in consideration. 5G has the ability to bring in the Fourth Industrial Revolution and substantially modify network ecosystems because it is a whole new network design rather than a modified version of 4G. According to a study, the 5G infrastructure industry is predicted to grow from $872 million in the year 2020 to $131 billion by the year 2030 due to the global rollout of 5G services.
What is 5G?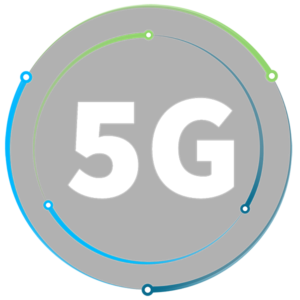 The fifth generation of mobile networks is known as 5G. People and companies will experience the potential of 5G thanks to its speed, which is up to 100 times faster than 4G. Increased bandwidth, faster connectivity, and ultra-low latency are transforming businesses and significantly enhancing the lives of so many people. Previously thought futuristic, e-health, networked vehicles and traffic systems, and smart web apps have finally arrived. The web app development company in Austin can create a smarter, safer, and more sustainable future with 5G technology.
What makes 5G look unique?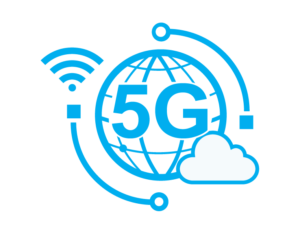 5G uses the same radio frequencies as the smartphone, Wi-Fi networks, and satellite communications, but it allows technology to advance significantly. 5G is about reliably connecting web apps everywhere with minimal lag so people can monitor, analyze, and control things in real time. 5G will do much more than just improve the network speed. It opens new opportunities for us to provide game-changing solutions that benefit everyone. A physical network can be divided into several virtual networks using 5G technology. Operators with best web application ideas will be able to deliver the appropriate connection based on how it is utilized, allowing them to manage their networks more effectively.
Read Also – How is 5G Fueling Next-Gen Software Development?

What is the impact of 5G on web app development?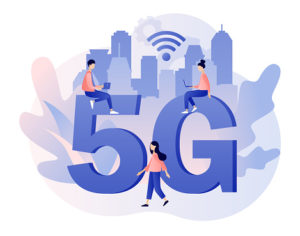 5G connectivity is intended to make web and mobile apps run more smoothly and efficiently due to its unique capabilities. Web designers will be able to build websites for mobile devices utilizing a variety of capabilities previously only available on desktop computers, without having to worry about web page loading speeds.
The transparency of user interfaces is one of the most significant benefits of the 5G network. Streaming videos and audios will be a whole different experience in the future. The user interface of the web app will need to be improved more by the developers.
The new technology will be a boost for web apps that rely on transferring data, files, money, and other items from one account or device to another at lightning speed.
5G will allow businesses to improve the performance and functionality of web apps, resulting in better user experiences. This will significantly boost app usage and income.
Less Dependency on Hardware:
Because 5G comprises a real-time, lightning-fast link between devices, data centers will be responsible for all activities. As a result, the web app's performance will be less reliable on the device's hardware's processing capability.
Growth of Navigational Web Apps:
High-speed, continuous connection will facilitate the development of navigational apps. 5G is predicted to have a significant impact on the tourism industry. Hire dot net developers to build web applications with a wide range of functionality, as well as access all of the most popular historical sites from various geo-locations.
The creation of web apps for rich AR and 3D gaming will skyrocket. Web Apps that make use of cutting-edge 3D printing technology can be employed in a range of industries, such as education, architecture, and e-commerce. There are lots of possibilities for changing customer experiences and purchasing behavior by developing an engaging retail experience online.
With the emergence of a new generation of personalized chatbots, this new network topology will provide greater possibilities for speedy real-time response. Users who want to receive and manipulate mechanical input can utilize cutting-edge technology offered by enterprise web app development services.
Read Also – Building Apps For The Gen-Z

How to stay updated with web apps for 5G?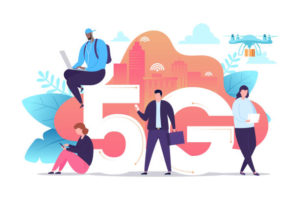 While a video on the website now loads slower than the rest of the page's contents, lowering the total page load time, businesses can use 5G to their advantage by upgrading to 4K videos. They'll stream more quickly and provide a smoother experience for customers. As a result, web app designers and developers should think about using high-quality 4K videos to promote products and services for their business growth.
Make use of ambient computing:
Developers can utilize ambient computing in their apps due to the expanding possibility of 5G networks and more constant wireless support. People will begin to interact with every part of their lives through collective, connected electronics at home, at work, and even in their cars. The goal is to provide customers with a more seamless experience by adding the latest technologies into their web apps, which will make them faster and more effective.
Cloud technology's potential remains untapped due to present slower internet connections. Tech consulting firms may create quicker and more feature-rich cloud-hosted apps and services with the fifth generation of wireless access.
Streaming VR Experiences:
Businesses may now offer customers a truly interactive video experience with high-quality video VR streaming, which was previously impossible due to bandwidth and latency constraints. As a result, IT consulting service providers can help you create more dynamic and engaging web apps.
Read Also – How 5G is Going to Transform Mobile Application Development?

Summing Up:
In the world of web app development, 5G technology will undoubtedly be a game changer for enterprises to take their business to the next level. Many key technologies, such as public edge platforms, will emerge to assist developers in making their programs run correctly and lower latency since they will allow larger volumes of data to be processed quickly. Enterprises can contact the world's most renowned web app development services to get low-cost 5G powered web app development solutions with the latest cutting-edge technology to bring more success for the business.

How 5G Enables Next-Gen Web Apps For Enterprises?