Generally, it is going to be your web apps and e-commerce websites that will become the first point of access for businesses and brands. In today's age customers have developed newer perspectives for making a purchase or scheduling a discussion. People find it easier to go with an application rather than a traditional mode of processes. This blog acts as a step-by-step guide, to get started with launching a web application that can stand out from the crowd.
Why are Web Apps beneficial for you?
Often Web Apps are experienced to be steady and evolved progressively due to its native interface maintained at the home server. This allows Web Apps to be made available readily and viewed from different types of mobile devices. It also offers consumers with UX mobility convenience that enables accessing web apps from anywhere. 
Now it is a lot easier for app users to navigate and get things done while comparing some of the latest mobile apps. Definitely, Web Apps are going to be the far expected solutions for many businesses likely. Since it can offer the enterprise level web sharing and thus enable business owners to make informed decisions. 
Top 10 Web Applications to be created:
Here are the top 10 web applications which aren't into the industry till the date. Moreover, they are of great demand which can also work effectively once launched. 
1. Real-time location tracking App for Contacts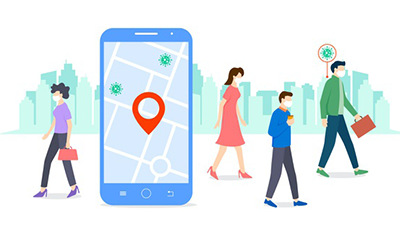 You would have come across the Web & Mobile Apps which can track your live location. But in this case, you can also know the real-time location of the people in your contact list. This app works mutually where your location is shared with your friend and theirs to you.
This can be used in locating each other and meet them if needed. It can be extremely useful if you are near to one and another. Here the application would require your GPS and network to make this possible. 
There are only a few applications such as Glympse, Wave which works in accordance with the above ones. Still, you can come up with the pain points, additional features, customer reviews, etc, and come up with the web application. 
Read Also – What are the best ideas for web apps that haven't been made yet?
2. Language Detecting & Translating App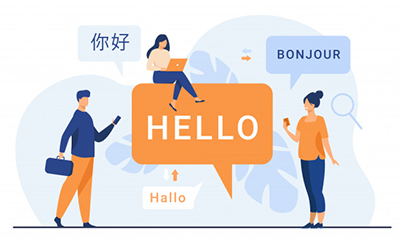 Language is still a barrier for most of the people across the people. This app can be designed in such a way that it automatically detects the language and translates it into another language of the respective person.
This can make people feel that the app communicates in their native language. This social exchange app can also be used to learn and practice different languages based on their interests. This can be with anyone you are looking to interact with.
Google Translator is one such app which can be used for translating. However, the objective here is to instantly analyze the name of the language and translate it accordingly.
3. Smart Cooking App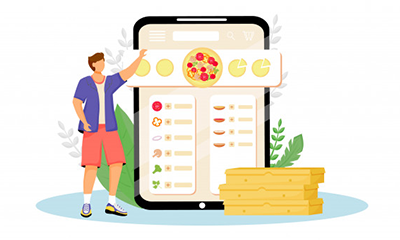 As the name implies, this app reads and detects the vegetables available with you and brings you the respective food recipes. Your audience now doesn't need to worry about what they want to cook. This application's motto is users have to enter/scan the ingredients available with them.
Then, the application lists the relevant suggestions for customers from the available resources. If your audience is a great fan of cooking different recipes every day, then this app can be a must-try among them.
You can try out this application if you are looking to stand out from the crowd. Since there are applications that can only provide you with the recipes of their own.
4. Criminal Alert App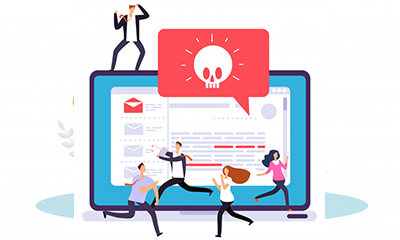 This is going to be a rare and rare application among all. Crime Alert App can figure out the criminals if any within a certain distance. This app is going to be extremely useful for cops to find them easily. In addition to this, it can also alert the public people to get rid of problems. 
In traditional days, the picture of criminals would either be posted via Televisions, Newspapers, Social Media, etc. This would not always make the people remember their faces. But in this case, the app will notify people.
Apps like Citizen are already launched, but still, enhancement can be done and can be released to the public instantly. 
Read Also – Why Is Web Application Development Important for Enterprises?
5. Mood Analyzer App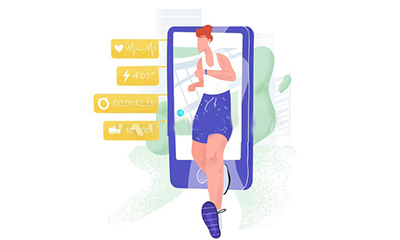 This is yet another rare mobile app that can be launched.  It detects the mood of the person by tracking the activities they performed. To do this, the audience can add their location, activities, events, etc which took place on the day. 
With these data collected every day, it compares and detects the mood of the person. By the mood, it provides suggestions to the people for a good day. 
Applications such as Felgo have done this already. You can make the required features in addition to this, to gain popularity and a huge number of downloads. 
6. Brand Tracker App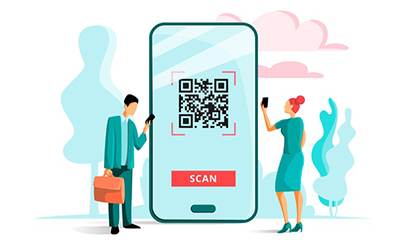 Brand Tracker App is a one that lets you know the name of the brand with just a single scan or snap. It scans out the tag or logo of the product. With this, it lists the related information and articles along with the name of the brand.
Added, it will also tell the authenticity & trustworthiness of the brand so that people can let know of them and buy their respective ones. This kind of application is of high demand among the public all over the world.
7. Gift Suggestion App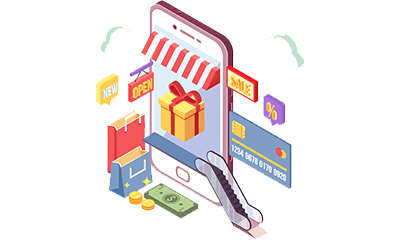 The most confusing stage is when looking to buy a gift for their loved ones. This Gift Suggestion App comes up with some cool and different ideas for gifts. It filters the age, gender, favorites, etc, and shows you the list accordingly. 
In addition to this, it also delivers the gift to the respective locations. It acts as a connector between the buyer and the receiver. Both the store owners and the public can have their profile while owners of the brand can upload their photos, videos, etc. People can provide their ratings & reviews for enhancement.  
Read Also – What are some things to take into consideration when building large web apps to prevent hassles in the future?
8. Food Donation App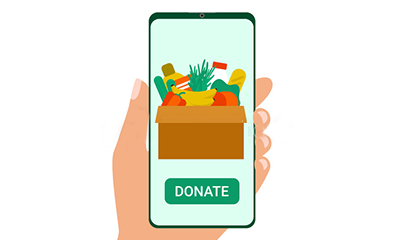 In order to reduce the amount of food being wasted, the Food Donation App remains beneficial. The leftover food can be donated to the charity within the location. This app can be helpful for needed people to get rid of people dying from hunger.
In addition to this, other items such as Clothing, Books, Household items, School items, etc can also be delivered. This is done based on the location. 
9. Videos Summarizer App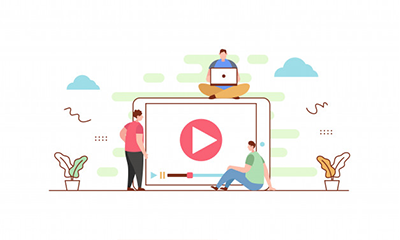 In this digital ear, people don't have enough time to watch Youtube or other videos. Hence, this app summarizes the video, in short, to easily understand.  For instance, if it is a 30 minutes video, it gets summarized to 15 or 10 minutes writeup.
 This can save time, and can also provide the relevant & complete information presented in the video. However, on the other hand, people love to watch videos rather than reading articles. The choice gets varied.
10. Battery Life Sharing App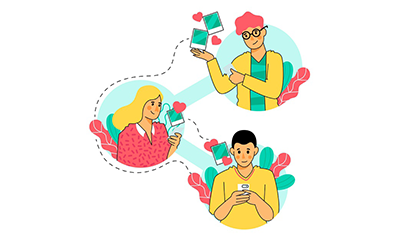 This may look tricky but yes, it can also be implemented. This app is going to be beneficial for all people. Just consider, if you are running out of charge but have some urgent work in it.  With this app, you can share the battery life. Utilizing other's power can help you with this.
There are apps like Battery Transfer, Power Sharing that are already into existence with the above feature. One can also integrate additional features to make it more popular.    
Read Also –  Mobile Application Development Trends to Watch Out for 2022 & Beyond!
Few Existing Apps which can be enhanced further: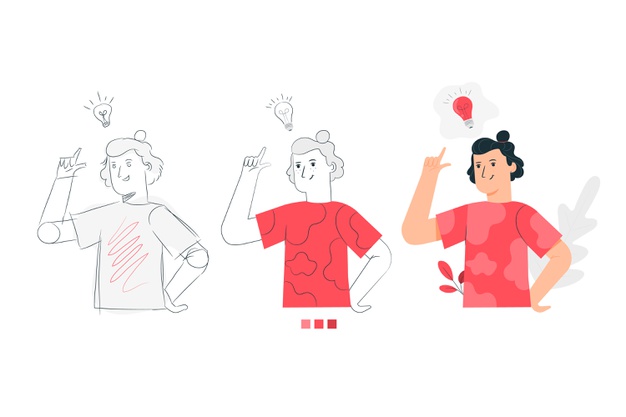 In addition to the above list, here are the other applications, which can be enhanced with new features in it:
1. Employee Productivity Tracking App
This application is used to track the productivity of an employee in the organization. With the respective details, both the management and employees can know about their work & productivity and work accordingly. 
SUGGESTED FEATURES:
Real-time project Tracking.

Flexible Reports.

User-friendly Mobile Application.

E-Signature.
2. Reminder App
This is the most popular and common application used by people. The reminder here can be of different types such as Payment Reminder, Online Consultation Reminder, Daily Activities Reminder (taking tablets, water, etc).
SUGGESTED FEATURES:
Chat Bot Integration.

Attachments Integration.

Customizations.
3. Travel App
Traveling is quite an easy task nowadays with Travel Applications. People can look out for the hotels, locations, nearby things to visit, etc. It also included HD images & videos of the respective locations for a better view. 
SUGGESTED FEATURES:
Unexplored Places/Pathways

Location-based Emergency Services

Currency Converter

Climate Forecasting 
3. Friend App which provides suggestions
You would have been aware of a child cartoon named "Doraemon". This robot would always be available to help his friend whenever he is occupied with the problems. Similar to this, there are real-time apps that can help you with this.  
SUGGESTED FEATURES:
GPS Tracking

Integrated Chatbot.
How to validate your app idea?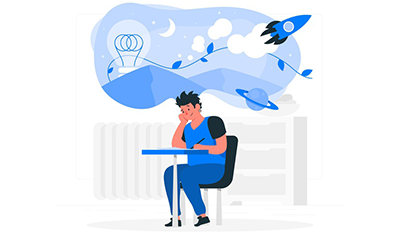 Now you would have some ideas for your web application development. You should remember that it should be best and doesn't exist before! So, here are a few criteria that you can consider and ensure they satisfy. 
The initial thing is to check for the failure cases which you may encounter. Make sure you pass those. Remember, there are a plethora of opportunities to fail. This is a safety step that you should consider before launching a great app. 
Sorting out the issues before getting started would make the development process effective.  Check for possible negative cases and ensure your web app can resolve them. 
This is the most important step in order to validate your application. Your web app should have a great scope for the future as well. Note down the points where your app will satisfy future needs. 
How will your app for 5 to 10 years from now?

Can we implement the upcoming technologies? 

Will it be suitable for a particular industry in the future?
 Make sure you come up with answers for those to get started with the web application development process.   
Check whether real-world problems & trends
The app should be designed to solve real-world problems. This will be a great reason to succeed if you come with a robust solution. Also, check for the real trends prevailing in the industry. You can check for customer pain points and get a solution in accordance with them.   
Read Also –  Benefits of Using ASP .NET for Effective Web Application Development-Infographics
Check if it addresses the customer's features 
Integrate the required features which a customer would require. You can also get feedback from your customers and add new features to the existing apps. This can help you reach popularity as well as increased downloads.   
Check if it satisfies your business goals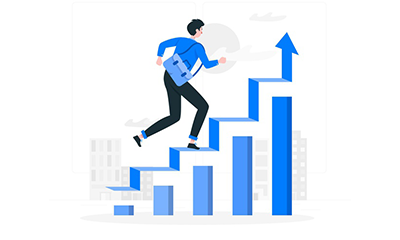 You can check for business goals and ensure you satisfy them. It also includes the ROI which you are expecting. It needs to uprise your business to the next level. Hence, make sure you satisfy these criteria. 
Check if it performs well for all types of platforms
A Web Application should be compatible with all types of platforms including mobile. Since most of the users are from mobile, it is vital that your application supports this. Check for the User Experience and sort out any issues if you have. This can attract a huge amount of customers to your web application. 
Check if you stand out of the crowd 
In order to make your idea a success, you should have some unique features to your application. This can also be termed as apps that haven't been invented yet. This can result in you with a greater audience resulting in enhanced business.  
Check if your App can make any revolutions
Come up with a trending web application that can make changes to the current world. It can bring some changes to society. For instance, you can develop a web application in particular for youths to share their personal suggestions and grievances. This would be one of the best application among the middle-aged and youths. Thus, check if you have any such things with your application. 
Related Article – Best Practices to Enhance Your Mobile App User Experience
Check if you have done SEO
It is very important that you rank higher in every search result. For this to happen, you should perform the optimization process. Figure out different strategies that can make you top the search engines. If you also have a mobile app, you should also perform App Store Optimization.
Grow your Network & Initiate Marketing  
To get started with Marketing, you should have a community supporting you. Grow your community across all types of platforms including social media. This can establish your presence across all the places where your target audience are! 
Once you are feasible with them and your application satisfies these ideas, you can launch them. With these things, you can validate your application is best for 2021 and the future. 
Things you should consider while starting a new web application: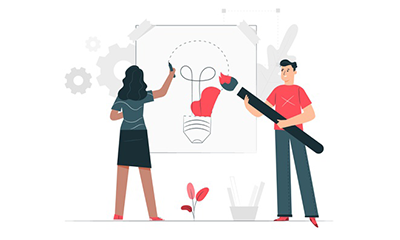 Stop Considering "Money" factor
As a beginner, most of them would think "Budget" to be the greater factor. Instead of that, you come up with an idea by ignoring them. Yes, a budget is an important thing. Rather than this, a successful web application would make you rewarded with higher ROI. Thus, think something beyond this factor.  
Get inspired by existing apps    
Check for the apps which have made revolutions to the globe.  This can enhance your application as well as the idea. Right off the bat, you should check for the apps related to your industry and can consider a similar idea. 
Related Article – Why Users Quit Using Apps and Never Come Back
Set up goals & objectives 
You can set up your own business goals and objectives. The goals of our business may include the motto (the reason why you launch your project), the target audience, the business industry, the expected ROI, the stages of development, the blueprint of your web application, etc. 
Attend some Hackathons and Live sessions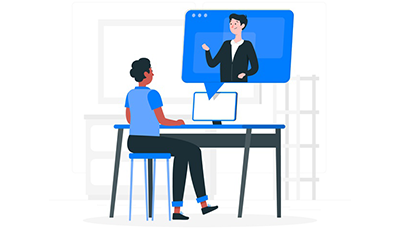 For a clear perception of your business idea, you can attend live sessions of experts and hackathons organized by them. They would define you the path of how to get started, things to consider, the budget required, etc. 
Additionally, you can also get to know their success stories which can inspire your business. If they are technical and business experts, you can also get to know the latest trends in business, industry, technology, etc. It is good to participate in them.    
Figure out the real-world problem 
 Initially, you should find out the problems which are existing currently. Following them, we can come up with a solution. You can research more on them, try for a workable solution, check for any similar apps. 
You don't need to worry if you cannot come up with a solution. There are a lot of applications that came out well and are working effectively only after a series of ideas. Hence, right off the bat find the pain points of your users and note down them.
Once it is done, you can apply the freemium business model. This means that firstly you can allow your users to use the application free of cost and upgrade later at an affordable price. This can be a satisfying criterion for your audience. 
Find the desired industry which can be leveraged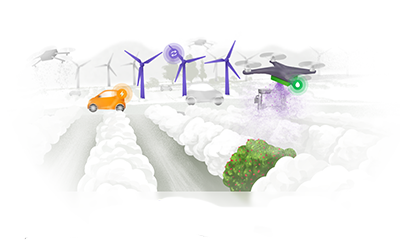 Secondly, you should choose an industry that can be used to create a web application. In this case, you can cherry-pick the one which lacks recent innovation. For instance, you can choose industries such as real estate, travel, etc.       
In this case, you can apply Augmented Reality, to get a real view of the buildings and locations for a better view. This can boost up the ratings & reviews of the application and enhance the popularity among the people.
Similarly, you can check out the industry and the desired platform/ technology which can be used here for top-notch benefits. 
Check out the recent trends in the industry
Now you need to remain updated with the latest trends prevailing in the Web Application Development. You can adapt and make use of them. To remain successful, it is a must that you don't always stick with the traditional ones.
Figure out the neoteric trends and features that can be integrated into the Web Application. You can search for the top 10 trends for Web Apps and discover the latest products, websites, technologies, etc.
Related Article – Why should you follow the top UI trends and redesign mobile apps in 2019?
Speak to your target audience & collect the feedback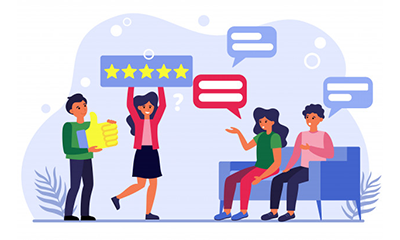 This is a great way to speak with your target audience and implement their feedback on your application. There is no other best strategy than this. You can put out your questions to your audience and get to know their feedback. 
Here are a few things which you can find out:
What kind of issues do they face currently?

What additional features do they require?

What features they like & dislike?

Any other suggestions to be considered. 
Gather their answers and integrate them into your web application which can be effective and flexible for them use.
Launch an app which makes people live efficiently and easier
Always remember your motto of web app ideas for development is to make people's lives easier. You don't always need to invent a new idea in this case. You can also take an existing idea that can be revamped in accordance with the customer's needs and bring in an application. 
 "If I had asked people what they wanted, they would have said faster horses." – Henry Ford     
Hence, find out the way where you can make a solution that can make the process quick & simple. You can also choose the existing idea, do repetitive processes, and finally implement them.
Determine the challenges you might face
Finally, list out the challenges which you may come across in the development phase. Since we should not always depend on the positive sides of it. Correspondingly, you can list out the relevant answers which you can solve.    
Conclusion:
Applications are rising in this digital era. As the demands are increasing every day, it is a must that the web as well as the mobile applications should come up with a different idea in order to stand out from the rest. Successful ones are those which are done in accordance with the user expectations and unique among everyone.