Overview: Composable applications have created more hype among businesses across the globe for their efficiency in delivering quality-based applications that can be reused and redeployed anytime. Enterprises with composable applications benefit from fast business operation processes, speed in delivery service, and improved productivity during challenging times. Continue reading this blog to learn how composable applications transform your business growth!
The world is changing for the better, with innovations such as composable applications setting new standards beyond the new normal. The future of next-gen enterprise applications will be composable, connected, scalable, and powered by the latest technologies. The composable applications will include integrated speech and video capabilities and a single platform paradigm that allows for rapid development, deployment, and optimization based on business needs. According to a study, the global market for composable infrastructure and applications will reach $14.35 billion by 2028, with a CAGR of 20.21%.
Composable applications eliminate the need to install and manage several workload-specific configurations. Due to the nature of this software development model, enterprises can construct and modify systems without having to move real assets. According to one study, revenue and IT budgets for high-composability businesses are expected to grow by 7.7% and 4.2%, respectively, in 2022, while revenue and IT budgets for low-composability businesses are expected to grow by 3.4% and 3.1%. Composable applications are enterprise apps made up of reusable, functional parts. Composability helps organizations keep up with the fast-paced nature of business transformation.
Composable Applications: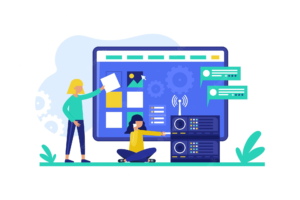 A composable application is a concept or principle of isolating core components of an application from the entire software or system. As a result, more capable apps with more features and utility can be built. Real-time software and composable applications enable fluid source pools, which minimize operational complexity for current workloads while improving operational momentum for next-generation apps and services. A composable framework that enables simple reconfiguration allows for rapid setup and customization. Modular-based composable solutions must be flexible and innovative because organizations' needs change over time.
Composable Architecture: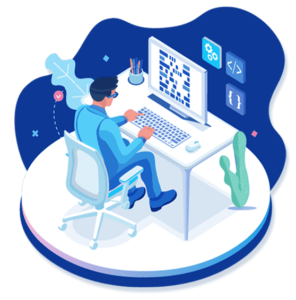 Composable architecture is a method of reliably and flexibly increasing storage, databases, networks, and computing functionality. Professionals can use the composable architectural framework to arrange their applications so that transitions are predictable and understandable. Enterprises can gain speed and flexibility as the cloud transformation consultant implements cloud-based technology. Enterprises are increasingly using traditional IT infrastructure to achieve the same results. As a result, composable architecture is becoming more prominent as a market trend.
Read Also – How AI and Cloud Computing help enterprises scale up in 2022?

Why Composable Applications?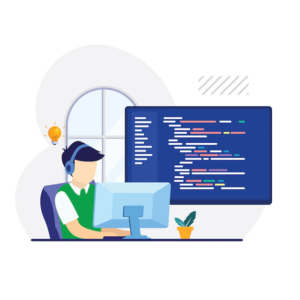 Composable apps are preferable for creating reusable app blocks that can be updated and rebuilt to do various tasks. The creation of custom mobile application development enables full business operations. Adopting composable apps boosts security by allowing for continuous and easy operations with fewer threats to the system. Because of the rise of composable apps, enterprises now have access to an ever-growing sea of point solutions. These apps help enterprises and IT organizations establish the functional core of applications by utilizing existing building pieces that can be switched out, altered, and utilized according to the needs of the corporate and customer. SDG solutions for enterprises help businesses to adapt to a dynamic and ever-changing economic environment while responding instantly to customers.
What are the positive outcomes of composable apps?
Composable applications are one of the most recent technology breakthroughs that have the potential to multiply digital inventions and enterprises shortly. Composable applications are a quick fix that allows enterprises to quickly increase their tech ROI, digital innovation and creativity by generating and leveraging apps in response to changing customers' needs. Enterprise infrastructure is becoming more flexible from end to end. Reduced code, enhanced productivity, and better IT use are just a few benefits.
What are the various composable business building blocks?
Composable business architecture:
It ensures that the enterprise web app solution is built to be versatile and durable. It all comes down to structure and aim. These are architectural features that help organizations with business design solutions.
It is the best tool for future use. They are the pillars that support the entire framework. Product design goals influence technical features that enable composability principles.
Read Also – What Is Total Experience, And Why Should Enterprises Get On This Wagon ASAP?

It keeps businesses from becoming less creative. Anything can be put together. When the traits of flexibility, independence, coordination, and exploration are combined with composable thinking, businesses should be able to foresee what to create.
What does the enterprise gain by adopting a composable app?
The enterprise can operate according to economic trends and adapt to various technologies. Other enterprise procedures are also adaptable due to loose coupling, making reuse easier. For instance, marketers without coding skills can work independently, and they don't require the help of IT support. A composable architecture and well-defined APIs enable more agility and collaboration. Every organization with enterprise data analytics solutions operates efficiently to satisfy the requirements of its clients in decision-making. Composable enterprise prioritizes the customer experience. Customer expectations are met with reusable enterprise features.
Read Also – How Are Enterprises Minimizing The Risk Horizon With Decision Intelligence?

How are composable apps for enterprises changing the workforce?
Corporate executives must adopt what many other organizations are behind to survive among competitors. Composable apps with advanced data integration help workers operate more effectively and productively by reducing complexity. Here are a few suggestions of how composable apps for enterprises are transforming the workforce:
IT and non-IT professionals should work together to accomplish the same goals.
All employees must work together.
New techniques are required to bring about instant change.
What are the advantages present in composable apps?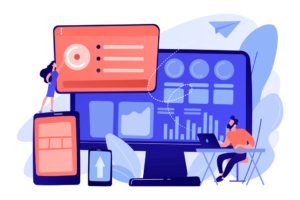 Enterprises can update individual application components from a single application using composable applications. Following this method increases the efficiency of each application, resulting in overall implementation success.
The most significant advantage that composable apps can provide is low code. Low-code composable apps allow them to solve complicated business problems involving various technologies easily. As a result, enterprises will quickly and effectively combine multiple software silos. Most technological advances, such as mainframe systems and databases, can be regulated effectively. In the coming years, low-code will be one of the most important technologies for businesses to adopt.
Packaged Business Capabilities:
Packaged business capabilities (PCBs) are software solutions that make specific business processes easier. These are a collection of apps that may be broken down into different data formats, APIs, events channels, and other features based on the needs of an enterprise. Enterprises are progressively implementing digital transformation to increase their performance and productivity substantially. PCBs are considered in these situations because they improve the flexibility of enterprise operations and assist the production of a more efficient and quick process. Enterprises can use PCBs to break free from traditional application suites and instead use cutting-edge technology to address any challenges that arise during the creation of their apps.
Read Also – Exploring Data Literacy With Real-Time Examples!

Improved Intelligent Systems Development:
Enterprises can utilize composable apps obtained from enterprise digital transformation services to create unique and new intelligent apps that automate tasks and react to changes in the market. Composable apps can also create custom apps for improved data discovery, use, and analysis.
Grabbing new opportunities:
Developers can use composable apps to create new apps from existing code or apps. This increases overall enterprise efficiency by providing reliable service to many customers. Composable applications also enable developers more flexibility, agility, and resilience, helping businesses better their capacity to construct, assemble, and dismantle fast to capitalize on market possibilities.
You can also view more of our works and case studies here!
Wrapping Up:
Composable apps are one of the fastest-growing technology areas, and they are expected to expand much faster in the future. Many large IT companies rely on composable technologies to better their business operations and services by easily creating updated apps with smart features. Every enterprise needs an intelligent composable app that can expand and adapt to new trends. It's the right time for enterprises to consult the world's leading enterprise app development company to avail cost-effective composable development solutions to edge out the competition.

The Future Of Agility For Enterprises: Composable Applications!