Unplugged Thoughts of Enterprise IT Leaders
We read and hear about them all the time. Sometimes you wish to be like them. We hope one day to achieve a similar level of success. Enterprise IT leaders are the new sports stars. They are redefining what success means for modern society. If you're hoping to one day have the same kind of success that these enterprise IT leaders have, you no doubt would do well to take advice from them.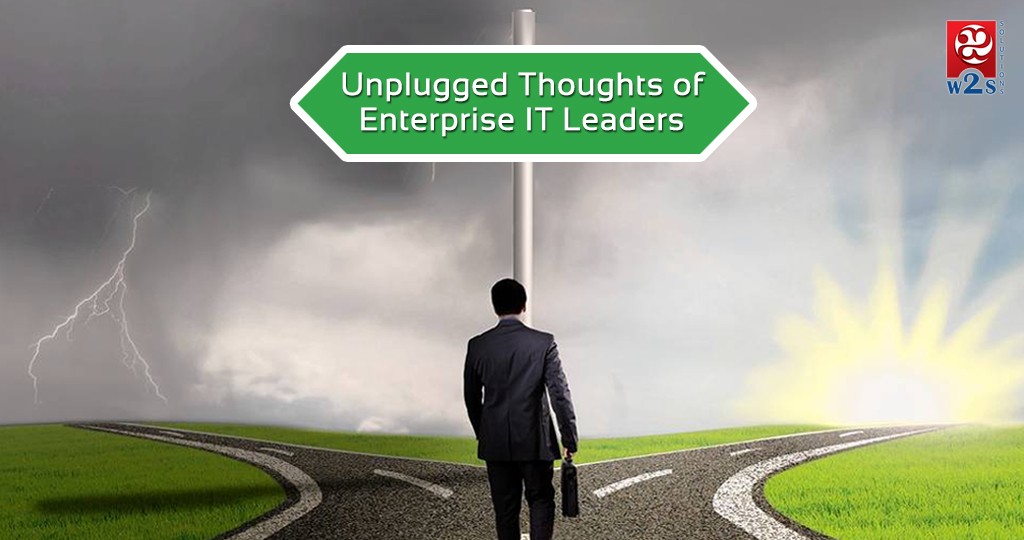 There's a lot of advice that can be given on how one can achieve similar success. However, little is said of the common mistakes that enterprise IT leaders make on their way to success. The following are some mistakes that many people make on their way to the top that you can avoid.
Failing to truly understand the impact of market changes
Markets aren't stagnant. This is especially true when it comes to technology. It is therefore important for leaders to keep tabs on market changes and understand how these changes will impact their business.
Being able to grasp transitions in the market and articulate them clearly isn't beneficial only for the leader but also his team. If you're able to clearly communicate the context of these changes to your team, you can be an extremely effective leader.
It is therefore important for leaders to keep tabs on market trends.
Allowing yourself to be held hostage
If you're experiencing success in one area, it is not unusual to want to stick to this area of 'expertise'. However, many organizations fail to venture out and take up new paths. Many new proposals are shut down because some members of the team didn't like the idea or fear it.
It's important to remember that many enterprise IT leaders have founded their success with ideas that others would have thrown out. Venturing out of your comfort zone will allow you to acquire broader skills set and discover new areas of success.
Not educating your users
After spending some time in enterprise IT, you may have noticed that it can be hard to deal with business leaders. However, they are your primary clients. Without them you wouldn't be able to pay the bills. It therefore makes sense to take note of their complaints and educate them instead. Many business leaders aren't IT experts. However, with a little education, you can bring many of them up to speed.
If you're not thinking about your internal customers, then you'll soon be on the losing end. Avoid the mistakes listed above and you'll be a little closer to achieving success.