Going by the current reports, the number of users for smartphones is going to hit a whopping 3.8 billion by the year 2021. This sweeping increase in the number of smartphone users has also led to a rising demand for better mobile apps. Now, these modern apps also use tremendous amounts of data, and thus, a robust management tool for analyzing and managing this data has become a necessity. And, this is where the use of Big Data technology for building apps comes into the picture.
The fact that big data technology is nothing short of a boon for a Mobile App Development Company USA is evident in the fact that the big shots of the game like Amazon, Starbucks, Uber, and more, have turned to it for successful app development. After all, the need of the hour is to get the right insights to know what the end-users want, and big data apps offer a huge help in that regard.
So, what are the ways through which big data helps in building successful mobile apps? Is it really worth the investment? Let's find the answers to that today!
Delivering apps driven by customer preferences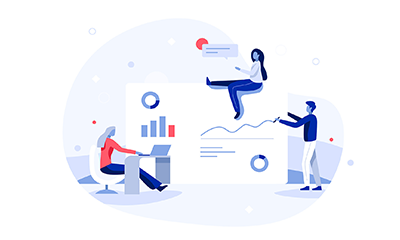 First off, for any app to be successful, it has to understand the preferences of the customers and deliver the services exactly according to that. Big Data helps companies to understand the interests of the customers, and even track real-time information about their activities.
Understanding the demand and preferences helps the companies in getting ready for their future. They can begin planning in time and save themselves from future failures as they can meet the expectations of their valued customers.
It is also important to note in this regard that big data analytics helps businesses to plan in advance according to the demands of the customers. So, there is less and less scope of them ending up making any errors.
Besides, companies are able to come up with ways to improve their present apps, which enables them to retain the present users and draw in new users. This is great news for the revenue and the reputation of a company.
Using big data for end-to-end marketing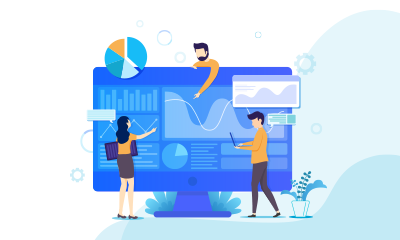 Big data is important to understand the present market trends and develop the right app ideas according to that. However, what most people do not know is how big data can come to their aid even after the formulation of that idea.
Mobile Big Data Analytics makes it easy for developers to store and extract open source codes. Streamlining the development process significantly reduces the time needed for coding, and thus, companies even save up on production costs.
The efficient marketing tools offered by big data analytics help in creating lists of target audiences and attaining considerable improvements in traffic. Predictive analytics as enabled by big data can help the companies in understanding long-term use and success of their application, along with letting them take the necessary steps for boosting their product's popularity.
Furthermore, there are services, such as data mitigation, to let companies access faster data transferring channels to connect data used between different apps.
The value of in-memory databases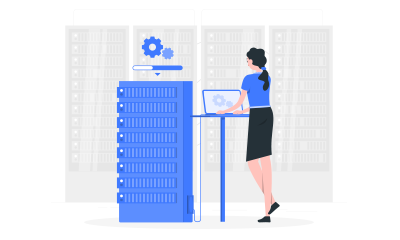 At present, it is difficult to store data because it cannot be stored using RAM. The major tech giants like IBM, Microsoft, and Oracle have come up with different in-memory databases, which are quite expensive.
Big data integration helps companies to store huge amounts of data easily in an organized way for long-term usage. It is also helpful in making better use of the stored data. When data is stored in a secure and organized manner, it helps companies in multiple ways. It not only aids in better decision-making but also comes to their aid when analyzing user choices and delivering the needful.
Effective analysis of user experience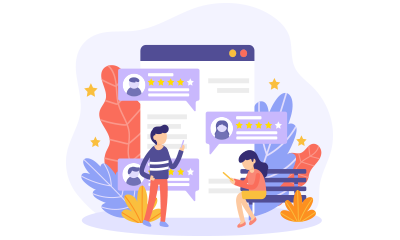 As discussed earlier, creating a successful mobile app involves analyzing the user experience critically. Big data can help in studying customer behavior to direct the attention to the core app functions. A thorough analysis of the user's behavior lets the developers have the information they need to build an app. Thus, the user gets an app that lives up to their expectations.
Moreover, big data analytics lets the developers determine the glitches that a customer can face, and update their apps accordingly to deliver the best possible user experience.
It takes nearly six months to create big data apps like Uber, but that is not where the role of big data ends. There's customer usage, payment, banking information, location, and more to be analyzed to ensure increasing popularity and smooth functioning of the app. As big data studies user responses to the different app features, it enables the developers to come up with more features for a better user experience.
Read Also –  How is BlockChain Useful for the Mobile App Developers?
Getting access to important real-time information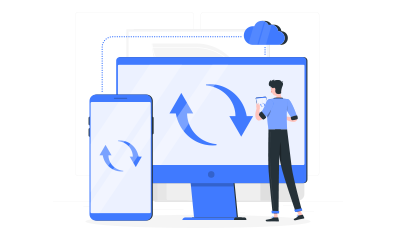 Customer preferences and needs are changing constantly, and, so are the trends. So, for the companies to survive in this highly competitive market, they need to be well-aware of these ever-changing trends. Accessing such real-time information becomes easier with the help of big data. It lets the companies make informed choices that improve both sales conversions and customer satisfaction.
Let's get a better idea about this through the fitness tracking apps. These apps monitor the eating, sleeping, activity patterns, and overall health conditions of the users. These apps need to have real-time information about the users to work effectively and help users have a healthy lifestyle.
The statics shown by the apps let the healthcare providers and doctors detect the health issues that a user might have. Furthermore, the use of accurate data also helps the advertisers to comply with the market trends in the middle of their campaign.
Big data and predictive analytics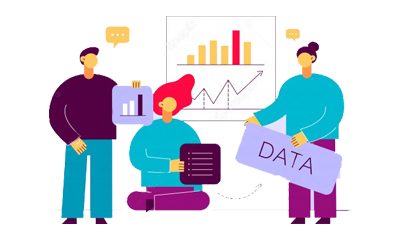 One of the most important reasons why organizations opt for big data analytics is because of its ability to provide more context to an existing situation. This widens the search area and helps us to identify patterns within this area.
Data Analytics Consulting Firms use advanced technologies like Artificial Intelligence and Machine Learning to identify these patterns; hence the higher efficiency. As they identify these patterns, they extract information out of them and look for repetitive events to foresee the future. They draw out a map of action and consequence to better understand the events surrounding the operations.
Reducing redundancy!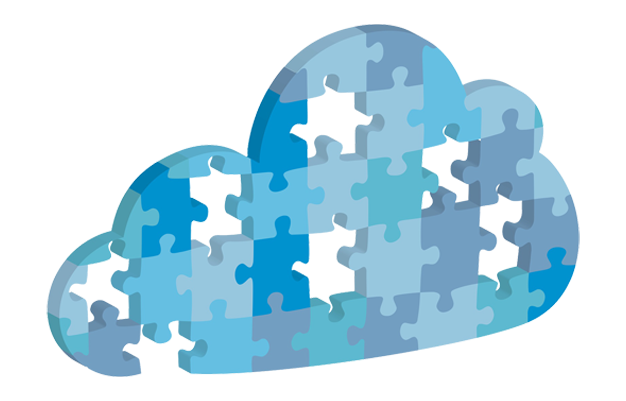 It is no doubt that data engineering solutions are shaping up the industry in recent times. Yet, it is not embraced by many organizations. One of the primary reasons for this gap in the adoption of the technology is because of the complexity involved in it.
Every business wants to scale up, but only a few are successful to do so as they figured out the art of resource management. The majority of businesses lack the conviction and the big guns to adopt a strong data strategy. However, this is expected to change soon! Data solutions are becoming more and more accessible and affordable in recent times. Many data analytics consulting firms are shaping their business operations to bring this change in the field.
Fingers crossed, we can expect small-scale businesses to come up with some sort of data engineering solutions without burning a hole in their pocket!
Role of big data in improving sales conversions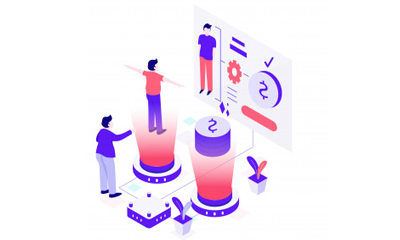 Mobile apps are made in a way that they help in increasing the company's revenue. The role of big data extends far beyond local data collection. Thus, a company is able to establish its products to be effectively launched in different countries or states to widen the reach of its apps.
Further, by enabling the option of in-app purchases, you get to monetize the products. Successful attainment of this goal is only possible through studying the buying trends of your target audience. There are elements of big data like edge computing that lets companies study vital information close to its source.
It brings down the distance that the data has to travel, which in turn, reduces latency and the costs of transferring data. Moreover, big data lets companies develop customized app settings depending on the needs of the users. Ultimately what it does is boost the performance of the application and encourage greater user engagement.
Read Also –  Is merging Blockchain and Mobile App Development a good decision for businesses?
Summing up
These days, mobile apps are the core of the digital marketing strategies employed by businesses. And, improving user experience by taking into account all the aspects of app usage through big data technology lets a company stand out from the rest and be noticed by the target users.
Thus, developing mobile apps with the use of big data increases app visibility and draws in more users. Isn't that what every company, jostling to make its name in this highly competitive era of online businesses, wants?