Every business organization, be it a small, mid-level organization, or enterprises that require valuable data and insights. When it comes to the target audience and customer's preferences, big data plays a major role. This helps them in making better decisions.
If the right data is available and presented in the perfect way with proper analysis, it is possible to achieve business goals and objectives easily. In this blog, we have discussed the role of Big Data to make their businesses effective.
The exact role of Big Data in Business?
To put it in simple words, Big Data is a combination of all the processes and tools related to utilizing and managing large data sets instantly. This concept is in existence, in order, to understand the trends, preferences, and patterns in the huge database generated when people interact with different systems and each other.
With Big Data, business organizations can use analytics, and figure out the most valuable customers. This can in turn help businesses to create new experiences, services, and products.
Why Big Data can be the best foredeal for a business?
Making use of Big Data can be crucial for businesses in order to stand out from the crowd. In most industries, new entrants and established competitors are utilizing data-driven strategies to compete, capture, and innovate.
You can find the usage of Big Data in all sets of industries right from IT to Healthcare and even Agriculture. With the processed and stored data, businesses are turning profits efficiently and this data can help them in understanding the needs of the audience and making better decisions.
When it comes to healthcare, data professionals have been analyzing the outcomes of pharmaceuticals. Companies have focused on figuring out risks and benefits which were not clear during the initial clinical trials.
Some early adopters of this concept have been making use of sensors to collect data that is integrated into products, right from industrial goods to children's toys. It helps companies determine how products are used in the real world. With such knowledge, it becomes easier to develop new services and design future products.
According to experts, Big Data is here to bring tremendous opportunities. It can also give rise to a new set of businesses emerging from the existing data. Most of these companies will be coming up with large information flows about services and products and more.
Read Also – How data-driven decisions help organization heads to fuel business growth?
In addition to this, the high frequency and real-time nature of the data is important. For example, the ability to estimate metrics, which include customer loyalty, was previously difficult to handle. With the adoption of Big Data, such practices are being used more extensively.
Besides these advantages, Big Data helps organizations in diverse ways. At present, Big Data is used in both public and private sectors. Let's have a clear perception of the benefits of Big Data in businesses.
Hassle-free conversations with consumers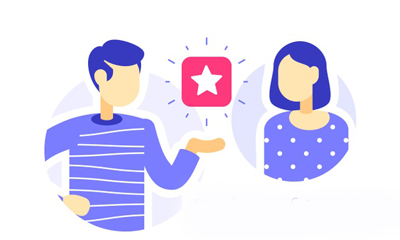 These days, customers are smart, understand their priorities. Moreover, consumers look for and compare different options. Added, they even talk to businesses through social networks where customers demand products.
Thus, Big Data allows businesses to engage with their customers in real-time, know their expectations, and provide customer service whenever required which results in an easy purchase of products.
One of the best examples is Banking. When customers enter the bank, the first thing they do is to check their real-time data and perform all sorts of verifications. The clerk can learn about the customer's preferences and desires. This allows him to advise relevant products and services to the customer.
Read Also – Digital Twins: Bridging the Physical and Digital Goods Powered by IoT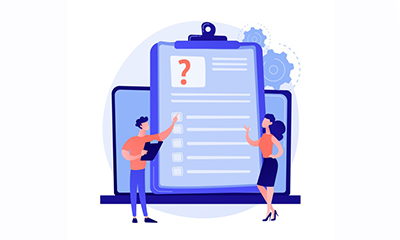 Big Data is one of the best yet easiest way to collect feedback and queries from customers. As a business owner, you can get to know how your products and services are perceived from the customer's point of view. With this, you can make the necessary corrections or even re-create the product in accordance with their needs.
This can, in turn, enhance the chances of increased buying of your products with a good factor of customer satisfaction. When you analyze unstructured social media text, it allows you to uncover general feedback from your customers.
Moreover, you have the complete opportunity to categorize the feedback based on the customer's demographic location and instantly make changes accordingly. For instance, if you collect information about clothing from your customers, you can check for their views on quality, price, the number of goods purchased, their dislikes, etc.
With this, you can make the required corrections that can boost your business as well as your productivity.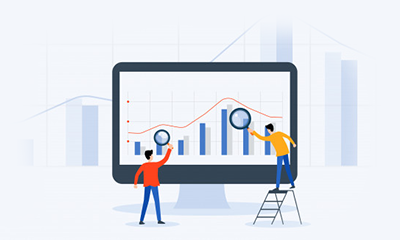 The success of a business depends on various factors. Both economic and social factors play a major role in determining the accomplishments. Since Big Data is responsible for offering Predictive Analytics, it allows businesses to scan and analyze data instantly.
With this, you can also discover risks ahead and make the required actions. Added, you can permanently keep up with speed on the latest trends and developments in the industry.
Read Also – How data-driven decisions help organization heads to fuel business growth?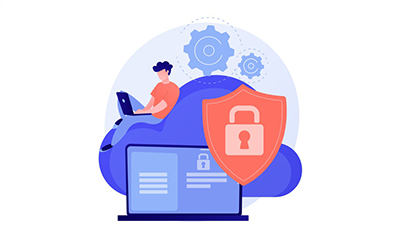 Big Data allows one to map the entire data landscape across the organization. This allows one to analyze the internal threats available there. With this information, one can keep sensitive information safe. The data is analyzed and stored in accordance with the regulatory requirements.
Due to this foredeal, most businesses are making use of Big Data to ensure data is safe and protected. It is extremely critical to deal with financial information such as credit and debit card information, and other such practices.
Develop New Revenue Streams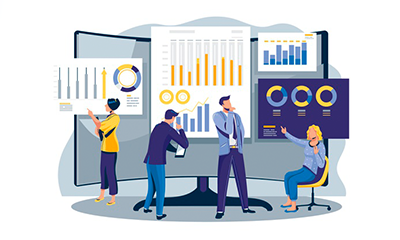 Big Data provides you with insights from analyzing the market and consumers. However, this data is not only valuable to you but also for your patients. One can sell the non-personalized trend data to large industries operating in the same sector.
Hence, undoubtedly Big Data will play a major role in future industries. It can also do wonders for organizations. In order to reap the benefits to organizations, it is crucial to train employees about Big Data Management.
Conclusion:
Similar to great technologies such as Artificial Intelligence, Cloud Computing, Big Data is also here to stay. With the rise in data all over the world and all sets of businesses, the need for analysis, storage, and processing will uprise.
Undoubtedly, businesses can start investing in Big Data without any regrets. We people at W2S Solutions specialize in Data Engineering services and are readily available to help you with the implementation process. Get in touch with us for more information on them.

The role of Big Data to make their businesses effective