2020 will see a continued climb in SaaS adoption across regions, markets, industries, and business sizes. TechRepublic has already forecasted that 73% of enterprise-level organizations will function almost entirely on SaaS at the start of the new decade. Those that have already made the leap to SaaS-driven business models are reporting improvements in attracting and retaining top talent, improving their employees' work experiences and optimizing existing workflows.
Now 60 years after the inception of SaaS, what does SaaS business modeling in 2020 bring to the table that is different from its previous iterations? At its core, Software-as-a-Service technology and its providers remain steadfast, allowing users to license services on a contractual basis through the internet. What has changed, however, are its use-cases and potential to integrate more fully with a business' operations.
Partly, this shift is attributed to the increase in internet latency and speeds, enabling SaaS providers to deliver more intelligent and powerful technology to their user base via broadband, Wi-Fi or cellular connection. But current changes to the SaaS market also indicate transformations in overall business practices—the connection organizations want to build between technology, their work process as well as their relationships with customers.
To give you a better understanding of the future of SaaS technology—as well as how these innovations will continue to evolve the ways we do business—let's look at some of the biggest trends influencing the digital business landscape today:
Personalization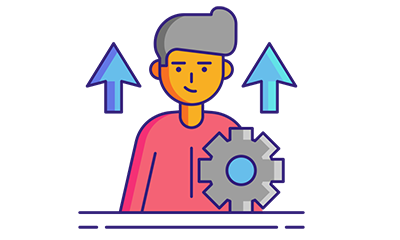 In the age of automatic follow-ups, long customer wait times and en-masse email campaigns, personalization is the key to growing your customer base. One recent study uncovered that 80% of eCommerce shoppers are more likely to do business with companies that offer a personalized customer experience—even going so far as to pay more for equivalent products or services.
Contrary to popular belief, engagement through personalization begins well before the first purchase. Businesses that can successfully tailor their website's content, social media strategies and email outreach are the most likely to fully engage with prospective buyers and convert them to sales in the pipeline. More notably, developing a unique approach to customer experience will prevent your teams from spending additional time and resources on those who are outside of your target audiences.
That's why tailoring customer experience to each specific individual or buyer persona is necessary in your marketing processes. Marketers especially can benefit from artificial intelligence software as a service in your technology stack, which several SaaS providers have integrated into their tools to curate CX strategies that operate on an individualized basis. This is because great personalization relies on accurate, data-driven insights on your customers–everything from the types of online communities they inhabit to whether they prefer emailing or a quick phone call when communicating with a business.
AI-powered SaaS helps businesses create a better data set through two primary features: first, artificial intelligence is able to quickly collect and organize large volumes of information; second, it is able to make sure that the information it acquires is accurate. Human error during data entry is the primary reason why one-fifth of companies around the world believe that a majority of their customer data is faulty. Of course, these inaccuracies in your customer database can make it nearly impossible to foster personalization at any meaningful capacity. As the number of marketing teams that utilize AI integrations expands in 2020, it will become subsequently more difficult for businesses without this technology to personalize at scale.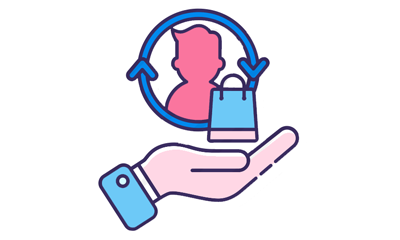 If the first step to growing a consumer base is acquiring customers, the second—and equally important—step is to retain those already doing business with you. Customer retention is not the only key to establishing a healthy rapport and brand, but it also is the most cost-effective long-term strategy for growing your business.
By some estimates, retaining a single existing buyer is one-fifth of the total expenses of acquiring a new customer to your business. Efforts to improve your company's customer lifetime value also yield benefits far beyond reduced costs. Existing buyers are often easier to upsell to other products or services you offer, and they are more likely to become public advocates for your business.
Read Also – Top 5 Ways to Utilize Automation in Your Business
While there are a number of reasons why customers decide to leave businesses—everything from unhappiness with your product to no longer buying within that market—the most glaring hit to customer retention is wait times. Eighty-six percent of British consumers in a survey by Retail Times vouched that they would avoid shopping at stores where line queues appeared to be too long. The numbers are even more dire when it comes to customer support over the phone. Recent research found that nearly two-thirds of customers wait only two minutes or less when a business puts them on hold, and roughly half of people will never complete their purchase if they encounter bad customer service.
The desire to more quickly and accurately satiate customer inquiries is the main cause of this next SaaS trend, wherein many businesses now rely on contact center software as a service to fortify their relationships with customers and retain them down the line. Investing in contact center technology that is delivered as a service boasts a number of distinct advantages that outdated contact center architectures are unable to supply. Because it's hosted on the cloud, contact center SaaS enables multichannel routing, meaning that you can manage web chats, social media messaging and calls under the same platform while keeping response times low. This also makes it easier for businesses to oversee their agents and scale their needs accordingly—as your customer base grows, you can increase your subscription to ensure new agents have all the tools they need from their first day on the job.
End-to-End Business Solutions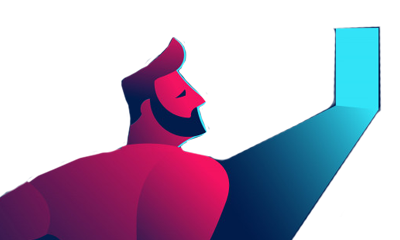 Another key trend affecting the SaaS market in 2020 is the increasing demand for software solutions that are specific to one single industry or type of work. The result is a SaaS model designed to deliver end-to-end functionality and support for users in that industry, as opposed to solving just one business need.
This difference in delivery modeling is the difference between horizontal and vertical SaaS. Horizontal SaaS products have existed on the market for several years and are used across the business spectrum. Since horizontal SaaS products broadly service one specific business need—such as a customer relationship management tool or content marketing platform—businesses of all sizes and industries use them within their own respective departments.
Read Also –  SaaS vs. PaaS vs. IaaS: What's The Difference and How To Choose?
In 2020, however, vertical SaaS will likely take a greater share of software spaces as more businesses invest in solutions that are tailored to their niche. Vertical delivery models pinpoint very particular challenges, allowing them to go deeper in their target audience and provide solutions that encompass multiple departments within a single organization. As more businesses seek software solutions that are tailored to them, vertical SaaS is sure to grow even more—already, the market size for vertical SaaS offerings has tripled within the last decade.
A good example of vertical SaaS is ERP as a service for one designated industry. Resource planning systems deliver a number of benefits for businesses—everything from more accurate data and reporting to a more standard work process. However, horizontal ERP software would not be able to provide the same level of detail in its reporting or workflows as a product designed for one type of organization, as so much of resource planning is intrinsically linked to your particular space in the business world. By investing vertically in resource planning, businesses are better suited to satisfy the needs of both their workforce and their target customers.
Mobile-First Accessibility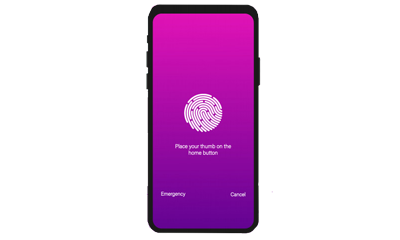 Perhaps no one SaaS trend will define 2020 as acutely as the demand for mobile compatibility. SaaS integrations have enabled even small- and medium-sized businesses to adopt more mobile-friendly workspaces, such as remote work outside of the office and work during business travel. It makes sense that the next step in the move toward mobile accommodations is total software compatibility on smartphones, tablets and—in some cases—even wearable devices. The SaaS providers that will dominate their areas of expertise are therefore the ones that develop the best mobile user applications and experiences.
What exactly has caused businesses to so suddenly place such high value on mobile SaaS options? Largely, the popularity of mobile-friendly workspaces reflects workers' familiarity with these types of devices outside of work. Adopting smartphones into work atmospheres can, therefore, result in reduced learning curves when employees first start using a new tool.
Read Also – IoT and Mobile App Development: A Great Combination to Develop Your Business
Businesses that have made the switch to mobile work environments have also experienced higher levels of productivity and engagement within their workforce. A study that focused on the relationship between custom applications and efficiency found that over 90% of corporate employees use at least one app at work, and roughly one-third believe that using the right apps can enhance their business process.
Adopting custom mobile app development services for your business is one way to ensure your teams have access to the software they need to perform their responsibilities—whether they're on the road traveling or working in the coffee shop next door. As opposed to hiring a team of developers and creating an app on your own, enlisting the aid of app development professionals gives you access to comprehensive analytics, DevOps support and general upkeep and maintenance, allowing you and your teams to focus on what really important—getting work done and satisfying your customers.
What recent upgrades has your business conducted to its SaaS portfolio? What 2020 tech trends do you anticipate will create the most abrupt changes to the business landscape as a whole? Make sure to share your thoughts and comments below.