But the biggest value of cloud computing is in its ability to allow organizations greater flexibility and agility with their systems, data, and applications, as they scale.
According to a study, global end-user spending on public cloud services will rise by 20.4% to $494.7 billion in 2022, up from $410.9 billion in 2021. End-user expenditure is estimated to reach $600 billion by 2023.
The future of Cloud Computing is based on its ability to help businesses accelerate their transformation plans quickly, and scale at speed. Cloud computing technology is highly preferred in today's business world to handle day-to-day operations remotely, online classes, cloud kitchens, and other financial transactions, making life easier for everyone. 
According to another study, the public cloud computing sector revenue is expected to show a CAGR of 15.78%, resulting in a market volume of $732.30bn by 2026.
A glimpse into cloud computing for business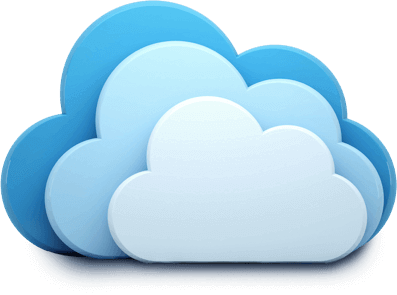 The delivery of private or public hosted services through the internet is cloud computing technology. The three service types are Software as a Service (SaaS), Infrastructure as a Service (IaaS), and Platform as a Service (PaaS). A public cloud will sell services to everyone on the internet, but a private cloud is a closed network that only sells hosted services to a few people. It's easy to set up a cloud computing model for businesses with a cloud infrastructure that combines hardware and software.
A peek into edge computing
Edge computing is a distributed information technology (IT) architecture in which client data is processed at the network's edge. Data is essential for conveying accurate business insights and ensuring that the process goes smoothly for today's modern organizations. Edge computing will assist businesses in overcoming latency issues, network outages, and bandwidth limits. The storage space is huge for collecting data and having access to it quickly when needed for use.
Hand-Picked Related Content ☛ Prediction: 80% Of Enterprise IT Will Move To The Cloud By 2025
Why are enterprises more flexible and agile with cloud computing technology?
Cloud computing is an essential technology that directs enterprises' journeys in the right way. It has assisted enterprises in changing the way they generate, use, and provide IT services. The shift to the cloud has benefited many businesses by allowing an increase in their overall revenue while meeting customers' requirements on time.
Organizations must quickly adjust to changing business conditions to be flexible and agile. The main reason businesses are driven toward cloud computing is that it is cost-efficient and easy to use. With cloud computing technology, it is possible to maintain business operations effectively and overcome traditional data security challenges as well.
Cloud computing solutions are customizable for your business based on needs, and there is no requirement to purchase any additional IT infrastructure for managing operations. Cloud computing is the perfect technology for small-scale and large-scale businesses since it reduces the time to provision and de-provision IT infrastructure. The time to fix a physical server will take days or weeks, but it takes only a few minutes for a cloud server.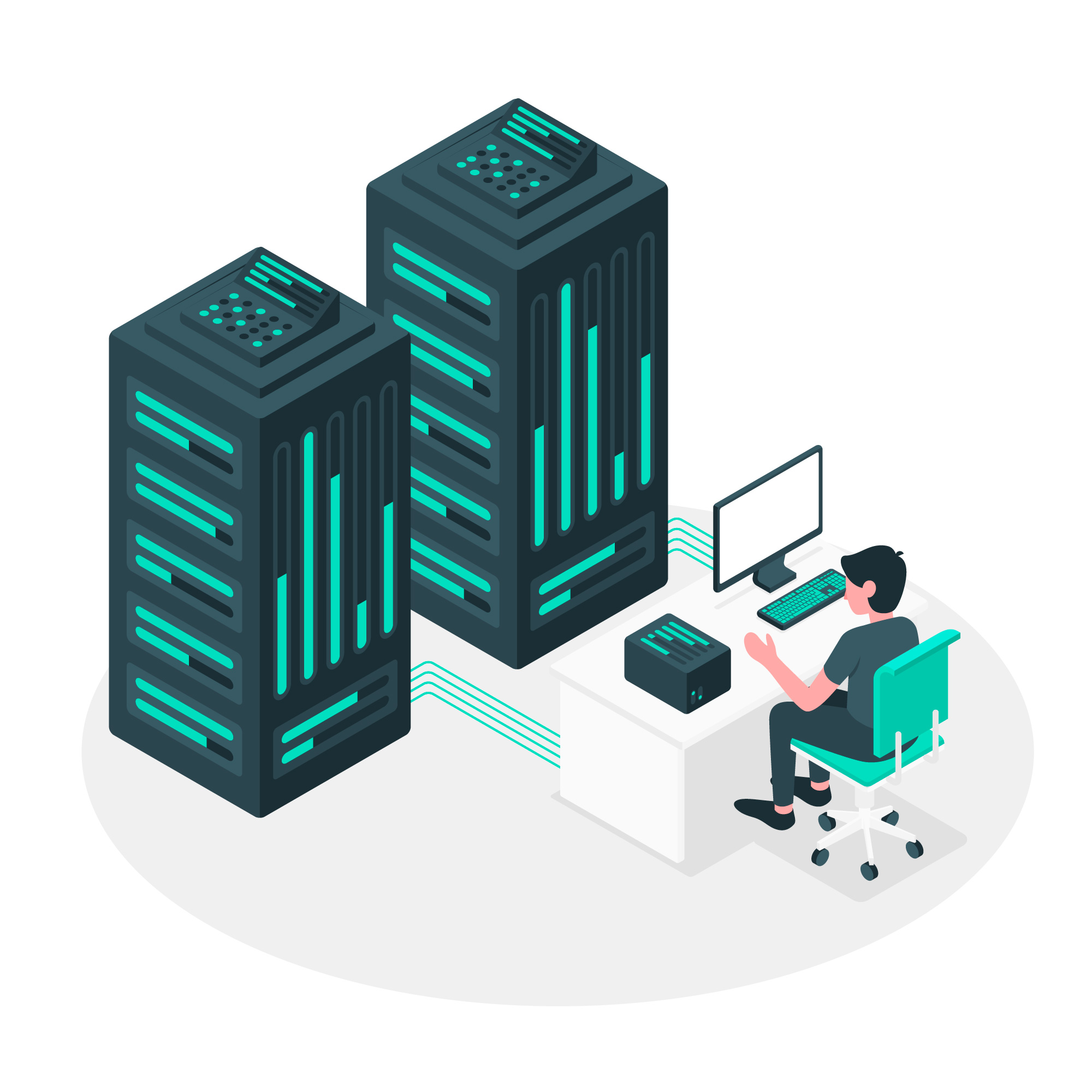 Cloud computing technology enables consistency and economies of scale by dispersing workloads and pooling resources. The cloud's automated allocation process makes provisioning, de-provisioning, and re-deployment of resources as simple as the usage of APIs and web consoles. 
While technology trends come and go, cloud computing has significantly impacted businesses. An IT systems administrator's time spent monitoring and supporting cloud infrastructure substantially decreases compared to a traditional data center.
Due to the different requirements planned out in infrastructure, operations, and software, upgrade refresh cycles can be lengthy. On the other side, today's cloud providers are delivering vendor services that make it simple to manage & update cloud services without compromising the overall solution. Environments that use cloud data architectures can effectively upgrade in a matter of days.
Hand-Picked Related Content ☛ Cloud-Native Architecture
What are the 4 main tenets of cloud computing?
Cloud computing has emerged as a game-changing technology that has revolutionized the way businesses operate today. It allows organizations to access powerful computing resources, applications, and services on demand without having to invest in costly hardware or infrastructure. The Cloud computing technology concept is built on four main tenets that define its architecture and functionality. 
1. On-demand self-service:
The first tenet of cloud computing technology is on-demand self-service, which means that users can provision computing resources, such as storage, processing power, and networking, as and when they need them, without any interaction with a service provider. This self-service approach allows users to scale up or down their computing resources based on their requirements, without any delay or hassle. It enables businesses to be agile and respond quickly to changing market demands, and it also helps to reduce costs by eliminating the need for manual intervention and maintenance.
2. Broad network access
:
The second tenet of cloud computing is broad network access, which means that cloud services can be accessed from any location, using any device that has an internet connection. This accessibility ensures that users can work from anywhere, at any time, and from any device, without being limited by location or hardware. This flexibility is especially important in today's remote work environment, where employees need to be able to access resources from their homes or on the go.
3. Resource pooling
:
The third tenet of cloud computing is resource pooling, which means that computing resources are shared among multiple users and applications. This approach ensures that resources are utilized efficiently, and it helps to reduce costs by allowing multiple users to share the same resources. Resource pooling also ensures that users can access computing resources quickly, without having to wait for new resources to be provisioned.
4. Rapid elasticity
:
The fourth tenet of cloud computing technology is rapid elasticity, which means that computing resources can be scaled up or down quickly and easily, based on user demand. This scalability ensures that businesses can meet their computing requirements, even during peak usage periods, without having to invest in additional hardware or infrastructure. It also helps to reduce costs by allowing businesses to pay only for the computing resources they use.
Hand-Picked Related Content ☛ Busting Cloud Myths: A Step Forward In Cloud Transformation!
Why cloud computing is important for your business:
Cloud computing providers have improved their customer support options for enterprises to offer the best services. AI-powered chatbots got introduced to better interact with customers and provide accurate information just like humans. Since most cloud computing technology providers supply adequate bandwidth, it promotes improved communication and permits a company's customer service department to respond to customer requests faster. If support services were provided quickly and effectively, customers would not have to wait hours for answers to their questions or requests.  
Cloud computing for business is a low-cost alternative. Enterprises that use third-party cloud computing services save money because they don't have to invest in new infrastructure or hire more in-house IT staff to deploy, administer, and upgrade their systems. Small businesses can use the same tools and resources as large corporations without incurring considerable IT investments. As a result, cloud computing services can reduce IT expenditures while also raising operating capital, which can be of better use in other areas of the business. Businesses can become more innovative and flexible by improving adaptability, efficiency, and productivity while decreasing expenses.
Cloud computing solutions are great for scaling up as a firm expands. Businesses can move some of their activities from a local network to the cloud platform, making it easier for them to access various resources such as data storage, processing, and more. Another key benefit of using a third-party service is that the provider is in charge of data and system administration and the associated risks. There is no need to be concerned about the risks when using cloud-based services.
Companies can hire employees for remote work rather than on-site to make it flexible and agile. Employees can use cloud services to access previously used resources from remote work and use them in the office. The use of cloud computing technology will benefit employees to work from anywhere with good internet access. Enterprises are turning to cloud computing systems providers nowadays because of the fast-rising remote workforce supplying high-quality cloud computing solutions for business.
Improved Storage and Security
Cloud computing businesses are becoming increasingly worried about the security and safety of their customers. A distributed network stores sensitive user data, files, and other vital documents. User data is safer and more secure because it is not stored on a single physical device, and encrypted passwords and restricted user access are enforced. Firewall and anti-malware software in the cloud computing technology infrastructure helps protect data efficiently. Businesses can use cloud computing service providers to use the highest-quality hardware for faster data access and sharing. Cloud computing solutions for business can improve a company's operational efficiency, speed, and productivity better than traditional methods. 
What are the use cases of cloud computing technology?



Big data analytics
Businesses that have adopted cloud computing technology are also using big data analytics solutions to extract business value from both structured and unstructured data. Many businesses are now able to extract customers' buying patterns with the use of big data analytics and provide more efficient solutions to have long relationships and improve business standards. 
Infrastructure-as-a-service (IaaS)
Cloud service models like infrastructure as a service (IaaS) offer cloud solutions and services like networking resources, computing, and storage, which can be accessed on-demand and allow the individual or business to pay on a pay-as-you-go basis. Businesses have started using IaaS solutions to migrate their organization's infrastructure since the maintenance cost is low for data centers. IaaS provides businesses with real-time insights and more flexible options to scale IT resources based on demand for your services. The IaaS solution will help businesses to provide their new applications and increase the reliability of the infrastructure.
Platform as a service (PaaS)
Platform as a service (PaaS) provides access to IT resources for businesses through cloud-based apps since it is a complete development and deployment environment. Businesses can purchase resources from a cloud solutions provider on a pay-as-you-go basis with a PaaS solution. PaaS infrastructures include networking, storage, and servers; business intelligence (BI) services; middleware; and database management. The use of PaaS in business will benefit from avoiding spending money on managing software licenses and other resources that are too expensive to buy.
A hybrid cloud enables businesses to run applications in different environments and it is widely available today for use when compared to the public cloud. A hybrid cloud combines both public and private cloud environments, which benefits organizations by experiencing the best cloud infrastructure. Businesses can adopt hybrid clouds to benefit from selecting the optimal cloud for each application and moving workloads freely between the two clouds based on business needs.
Multi-cloud allows businesses to use a combination of clouds to distribute applications and services. Multi-cloud benefits businesses by accelerating app transformation and delivery of new apps; supporting the rise of a distributed workforce; distributing applications and services to the edge; avoiding vendor lock-in; and ensuring enterprise sovereignty. 
The cloud always looks best with test and development since it helps businesses by configuring business platforms, securing significant manpower and time, securing a budget, and setting up the environment with physical assets. Cloud solutions and services come with customizable options to have access to automated provisioning of virtualized resources. 
Businesses have always had the difficulty of backing up data since it's complex and takes a longer time. Traditional backups are maintained using a set of tapes or drives and also lead to problems between the originating and the backup site. Cloud-based backup can overcome these challenges by providing more storage space, automating data backups, and being highly secured.
Wrapping Up
Cloud computing technology holds a great future for businesses to explore and make use of the technology to improve their infrastructure in a better way. Cloud computing has more potential than traditional computing to overcome major challenges and transform businesses quickly. Businesses with cloud infrastructure can start working efficiently from anywhere and manage it remotely for better performance. Cloud solutions and services can add more value to businesses and bring more success in unexpected ways. Enterprises planning to adopt cloud computing technology to kickstart their dream business at a low cost can get in touch with top cloud computing development & cloud data management companies

What is Cloud Computing Services changing for Enterprises?