Gone are the days when people are looking to market their tailor-made applications using traditional marketing. As the world is moving towards digitization, marketing also requires digital transformation. However, marketing an application is not an easy task.
It requires greater effort since there are tons of applications that are already available on the play Store and app stores. As there are already 2.7 billion smartphone users all over the world, it is important to stand out from the crowd. 
These facts make it more clear that the app industry is booming to a higher level.  With the steady increase in the rate of these applications, it is important to come up with and handle unique strategies to result in numerous downloads.
This blog discusses the complete guide for app marketing which you can leverage for your mobile application.
App Marketing: Everything you should know about it: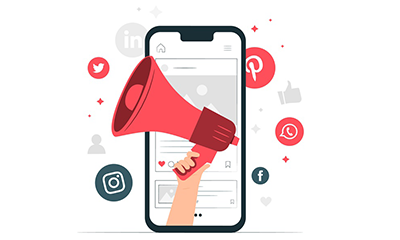 App/Mobile Marketing is a strategy leveraged by marketing experts to introduce their application and establish their online presence across different media. Though they look similar to Digital Marketing, one needs to handle a unique strategy in this case to succeed.
If you are not aware, around  700,000 apps are considered dead. The reason for this failure may include:
Poor User Experience.

Lack of Industry Research.

Failure in solving real-world problems.

Lack of Marketing.

Not able to understand the target audience and their needs.

Not sure which mobile app platform.

Lack of features.

Lack of Mobile Optimization Performance.
These are the most common reasons which can fail apps. One of the main reasons is the lack of time for Marketing. Since marketing can be the road track to help your users to know about the mobile application.
Additionally, one doesn't need to get started with the marketing once done with the development phase. You can make use of working strategies such as exciting news on social media, and other major platforms where your target audience is available.
In addition to this, here are a few things to be considered to market your application and make it a huge success.
1. Know how to optimize for App Store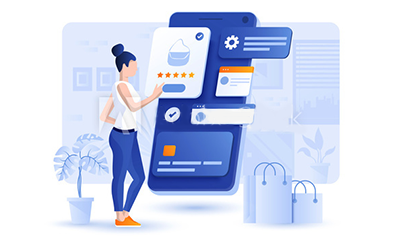 Similar to Search Engine Optimization, it is also important to optimize for App stores. You can get your desired target audience downloads in a hassle-free way with this. As mentioned, there are millions of apps available already.
Competition can be scary, one needs to consider them for dozens of downloads. You should get higher visibility among all so that you can get higher downloads. This is a tedious task but you should have some uniqueness among them to make this happen. 
App Store here refers to Google Play, iOS as well as Amazon Play Store. People make use of all these stores and hence optimization should be done for all these. 
Initially, find the primary keywords and phrases used by your audience and get started with ranking them on play stores. "Search" is the most vital factor here.
For instance, if your mobile application is all about Image Editing, here are some possible keywords:
Image editing Apps.
Image Blur Apps.
Image Editing Software.
Photo Editing Apps.
Research on the keywords, add them in title, description, and tags. If you are not aware of this, a report from Forrester said, around 63% of apps were found via Search from App Stores. Thus, remember about keywords and place them right without any stuffing.
Read Also – How India Developed as a Mobile App Market?
2. Define the need for the Application
Come up with the answer to why your audience should download/ use your application. This should also answer the need for how your application is going to stand out from the crowd. 
In this case, you can gather the needs of your target audience and make sure you satisfy them. Address their needs properly to come up with higher downloads. 
Also, understand the trends of the industry regularly and remain updated with them. Finally, implement those in the application. 
3. Check for User Experience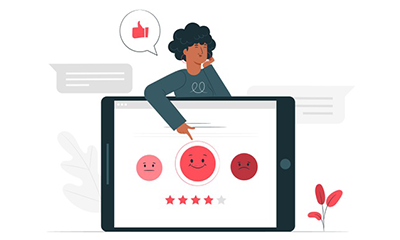 This is the most essential thing which you should not miss. You should check for everything from the end of the user. If everything is working as per their needs, you are ready to launch and promote your mobile application.
User Experience here refers to:
Design always plays a major role in every application. Be it a website or app, one should come up with a simple yet attractive design to attract users. In addition to this, check if this application is fully responsive without getting crashed. If found, resolve them.
Optimize your mobile app at the right speed. A lower speed can make your audience to uninstall or put up a negative review instantly. Do an A/B testing with testing as the primary factor before your launch & promotion.
Users would check for the necessary features in your application. Hence, make sure you have all the required features in addition to something new in existing mobile applications. 
Mobile Website Optimization
There are applications which are compatible with both mobiles and website. Hence, ensure the design & speed of those apps on websites as well. Optimize them if it is not up to the extent.
The desired mobile app must be easy to use. Some complex features would result in negative endings. It should be easy to be used by everyone regardless of age.
4. Come up with business goals
Define your business goals. Know the motive of your App launch and start promoting them with the respective motto.
As there is n number of mobile applications already, you should either choose a unique industry with less competition or hype with greater competition. In both cases, you should cherry-pick the one by considering your budget, professionals ( developers, designers, marketing experts, etc), etc. 
5. Understanding your Audience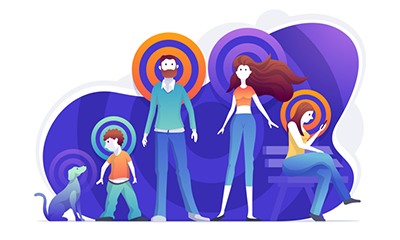 Know who your audience is. This includes:
The app can be made for any type of audience. The first thing is age. For instance, if it is a game application, it would suit people less than the age of 20 depending on the app. If it is a beauty app, it would more probably be used by girls above 15.
Secondly, gender plays a major role. Let us consider the same previous example. If it is a beauty app, it would more probably be used by girls than boys. 
Location is a secondary thing. A business can either be a local one or a global one. Hence, it is essentially important to know your target location.
Know the things which your customers would love. Make sure you build and promote your application following them.
Read Also – How are mobile application design and development services going in Dubai, UAE?
6. Know your Competitors
Research and know who your competitors are. It usually varies depending on the industry and application. You can find different things from them such as:
Keywords they target

Features they integrate

Promotional Strategies they handle

Uniqueness they establish
Ensure you frequently monitor these things from your competitors and come up with some strategies to defeat them. 
7. App Retargeting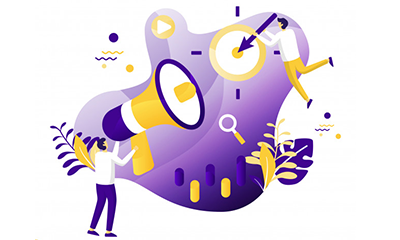 You should also know that, people won't usually open your apps even after the installation if they are bored with it. Here, you can send some customized messages to your customers at a regular interval of time ( However, make sure you don't disturb them all the time).
70% of app users drop off the apps within the first seven days of usage. This can lead to losing 95% of users within 90 days. Hence, on retargeting with certain useful messages, discounts, coupons, etc you can make your audience open your application frequently.
This can, in turn, enhance the lifetime value of the mobile application by allowing new downloads as well as retaining old users as well. 
8. Multi-Lingual
Applications should support the feature of multi-lingual. As your target audience may be from different and diverse locations, you can get started with integrating multiple languages into your application.
This would reduce the chance of checking other translation applications such as Google translator. You can at least add the most common languages used by your audience to make it more user-friendly.
Read Also – All mobile app development doubts answered
9. Build a network
Start building your community for promotional activities. Make sure they support you at the time of both testing & promotion. This can be either on social media or some major platforms to build your audience as well. 
Also, ensure your audience is also updated with the latest features. You can also get their feedback, ask them for comments, etc. Build a strong network of community to support you. 
10. Rank in Google Search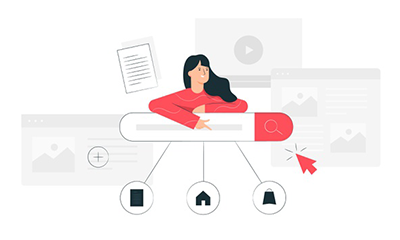 Establish your online presence across the Search Engines primarily Google. Since Google is the first Search Engine used by most of people across the globe. As most of websites use these criteria for ranking. 
Keyword ranking is also possible with Apps as well. This is possible only with the required promotional activities across all the platforms. 
11. Bring up Positive Ratings & Reviews
Once your app is launched, you should also give importance to positive reviews and ratings. For promotional activities, you can remain engaged with your previous audience to get some positive ratings and reviews.
Positive ratings and reviews can boost your rankings on app stores. Additionally, one can also add images or videos for a higher impact. 
12. Mobile Advertising
Mobile Advertising is a greater opportunity to market your mobile application. As a marketer, most of them would adopt these strategies for easy reach.
Text messages have become more convenient than email. Since text messages are opened higher than emails, mobile advertising can be a good strategy. 
Moreover, it is easy to track an effective strategy that can enhance the customer experience. With a more engaging audience, one can experience a positive impact.
Moreover, one can also leverage Mobile Advertising trends such as:
Augmented Reality & Virtual Reality.

Artificial Intelligence.

Cloud Applications.

Chatbots.

Messaging Apps.

Mobile Search.
13. Get in touch with Press
You can identify the best press where you can easily promote your app. In this case, you can identify the location and where your target audience is available. This can, in turn, enhance your mobile app presence.
Read Also – Native Mobile App Development- An Ultimate Guide
14. Social Media Promotion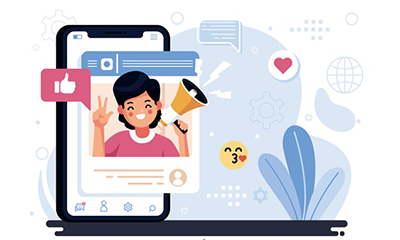 Social Media is an easier way to reach a greater audience instantly. You can leverage the following set of platforms:
You can reach the desired audience by sharing posts across various Facebook groups, Ads, etc. Gaining a higher amount of traffic can be possible with Facebook with both Organic as well as Ads. You can customize your budget based on your convenience.
You can post some HD images or informative infographics on Instagram with related Hashtags to bring in traffic. 
Linkedin is the place where you can get a professional set of audience that can also turn out into leads. 
Image Ranking is also an important factor. This is possible when you post images across social media such as Pinterest, Tumblr, etc. 
15. Cross Promotion
Cross Promotion is the strategy where you can help out each other with promotional activities for mobile applications. This can in turn promote both your businesses based on your popularity.  
You can also reap a good amount of profits from this strategy. This necessarily doesn't need to be in the same industry. It can be of any business. The only thing is you need to reach the desired audience by helping out each other. 
16. Guest Blogging for a higher reach
Figure out the best-in-class websites which can offer you guest blogging services. You can come up with unique and informative content as per their blogging norms. This can result in a higher number of mobile app downloads.  
17. Run Paid Ads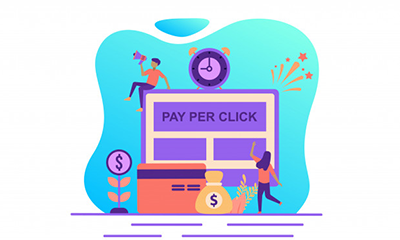 Pay Per Click is going to be a never-ending success factor. You can run paid ads across Search Engines, and social media platforms such as Facebook, Instagram, Pinterest, etc.
Make sure you come up with some creative content and unique discounts/ offer price to make them download your application. 
18. Run contests on popular platforms
You can know well about your target audience by running certain attractive contests on some high-traffic platforms. Sometimes it would cost you, make sure it suits your budget. If it is feasible, run some interesting contests so that there are a huge number of participants involved. This can help you in knowing more about your audience. 
19. Email Marketing
You can generate leads as well as downloads/traffic via Email. Start collecting your client emails, draft some unique and innovative content, leverage discounts & coupon codes, use mailing campaigns such as MailChimp, initiate an Email Marketing strategy.
20. Influencer Marketing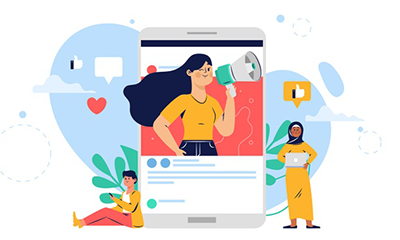 Influencers are great people who can easily help you with your promotional activities. Get in touch with some famous Influencers related to your business, and ask them for promotion. This strategy can help you with a million downloads.
21. Generate intuitive video & image contents
While promoting across general forums or bookmarking, make sure you come up with some quality video scripts and images. As discussed before, you can come up with some statistical infographics with intuitive designs. 
22. Apply for App Awards if you are eligible
You can apply for App Awards by checking for recent updates if any. This would provide your app with enhancement and popularity among the target audience across the globe. 
We people at W2S have been recognized as the Top Mobile App Development Company USA which has helped us with gaining popularity among our audience. 
23. Look for growth via Analytics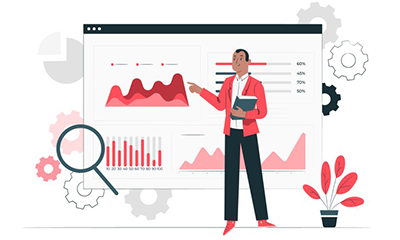 Always ensure you look for Analytics and analyze your growth. If you feel the curve is not an uprising, figure out where you have made some changes. 
On the other hand, you can check for growth if you have experienced it. There are also some SEO tools available to assist you with this. You can check how your competitors are performing, and how you are!
You can make the desired changes as per the ones. 
Read Also – Know how to select between Free and Paid Apps that may Influence your Business
24. Collect Feedback from your Audience
Make sure you always engage with your audience every day. This can help you with the enhancement of your application and fine-tune them for the next set of audiences. If you have experienced positive ratings, ask them what kind of things they like. 
You can add similar features into the application which can retain them in future years as well. You can also know their interest of them with their feedback. 
25. Engage negative reviews rightly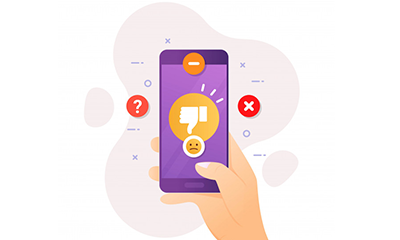 In addition to the positive reviews, it is also vital thing to engage in negative reviews. Always remember people love when you engage and apologize for the negative impacts on the application.
You can promise them that it would be resolved and further steps would be taken to reduce them. This can enhance the bonding between you and your customers and help you with increasing the trustworthiness among them. 
To Close:
Remember, without marketing or making your app visible, it is impossible to make money out of it. Make sure you follow the desired guidelines and follow them properly. As traditional strategies aren't working in recent days, marketers should work on the recent trends and establish their presence.
Ensure your App works fine with a good user experience before you launch. Also, get customer feedback from your close network for fine-tuning. Once, you feel everything remains feasible, you can get started with marketing.
Good luck!