In recent times, we have witnessed tremendous advancements in healthcare technologies. In an attempt to offer patients better care and mitigate the operation complexities, hospital administrations are making a shift from manual processes and investing in healthcare management software.
Healthcare app developers are constantly coming up with new ideas and innovations to make this software better for medical institutions. In the blog, we will discuss the reasons why every healthcare centre needs effective hospital management software.
What is Hospital Management Software?
Hospital management software is a web-based system that functions to manage different aspects of a medical institution. It aims to make different processes of the medical center paperless. It incorporates all important data with regards to doctors, patients, staff, administrative details, etc.
Why the Need for Hospital Management Software?
There is an increased demand for healthcare app developers and for all the right reasons. Following are some of the prominent reasons why hospital management software has become the need of the hour-
1. Automated and Seamless Management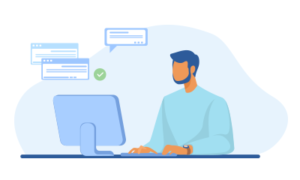 Instead of merely storing and displaying data, effective HMS will also share valuable insights in order to optimize the utilization of employees, clinical decisions, occupancy rates, etc. Moreover, it is also capable of solving errors on its own and remind different users of the software of their important tasks.
The primary objective of hospital management software is to set-up an advanced hospital portal that is capable of managing patients' entire journey in the hospitals.
From making an appointment to the billing and discharge, all the relevant information will be organized in a single screen. Moreover, it also maintains employees' records without cheating any lengthy and messy paper trail.
Read Also – How Digital Health Technology Can Help in Managing The Coronavirus Outbreak?

2. Eliminate the Probabilities of Errors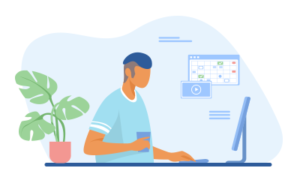 Medical staff and officers have no scope of making any errors. Even a small mistake on their part with regards to misplaced or omitted information can create a serious blunder.
The medical administrative staff has to manage a gamut of tasks on a daily basis, and handling information manually increases the chances of errors. With an automated hospital management software, staff can mitigate the probabilities of errors in different administrative segments.
It stores all the important hospital data in an organized manner, identify unusual patterns, and solve certain errors in order to ensure that you can access error-free information anytime you want.
3. Easier Tracking of the Information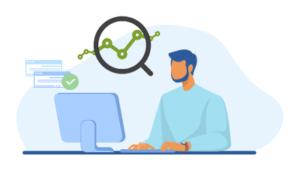 It is among the most important features of hospital management software. It holds the potential to monitor the entire journey of every patient who associates with the hospital. You search the name and every single medical detail about the patient will be in front of you in a matter of a few seconds.
Gone are the days, when you have to waste your time searching for the softcopy of patients' files amidst a huge pile of documents. It has elevated the burden off the staff and allowed them to take a smarter approach towards their work.
Additionally, the software will store data associated with shifts of medical professionals and other staff working in the hospital. You can also store data related to temporary staff and schedule their shift on this portal. Hospital management software saves a lot of time, money, and effort from the medical center.
4. Assurance of Quality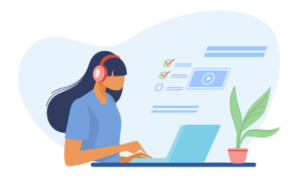 Along with providing the best patient care, the hospital should also focus on excellent administration and management in order to tout itself as the best medical centre. This involved maintaining updated information of data, medications, staff, and all other elements associated with a medical centre.
The easy accessibility of error-free information is an imperative quality score for hospitals. When you leverage an automated management system, you can rest assured that you are complying with all the quality standards. With the hospital management software managing the repetitive manual tasks, your staff has more time in hand to focus on important tasks.
Read Also – Tips for health care mobile app development that nobody speaks about
5. Reinforced Data Security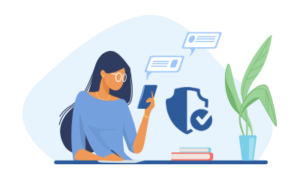 Data exploitation is a growing concern among all the industry; it can be scary as well as expensive. Hospitals that are still maintaining their data manually, often deal with misplacement of patients' medical records and misplaced hospital files that can result in blunders and operational inefficiencies.
An effective hospital management software manages all the access points through user authentication. This way, only the users that you have given permission to will be able to access the documents.
You can ensure that users can only access the data during their shift timings, thereby eliminating out-of-turn data access.
6. Efficient Financial Management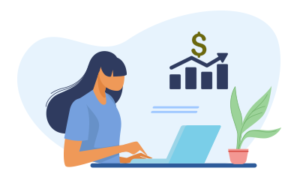 A hospital needs constant revenue and funding in order to sustain and constantly improve its care processes and infrastructure. Managing all the processes of medical institutions can be a nightmare. Investing in a bespoke hospital management software will ensure cost and time efficiency.
Additionally, it also generates reports on various hospital segments, providing opportunities to optimize efficiency. When you have a wide range of information available in a matter of a single click, it paves for better financial management.
Features that You Should Consider When Investing in a Hospital Management Software
Following are some of the prominent features that you should consider while buying a hospital management software –
1. Appointment Scheduling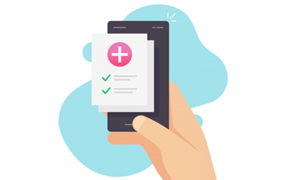 The patients' onboarding starts with seamless appointments. This feature allows hospital staff to book appointments of patients from anywhere. It ensures that doctors and patients are on the same page with regards to the appointment.
2. Patient Registration Process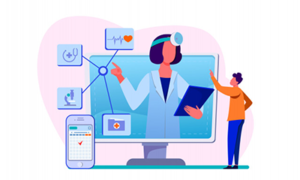 It enables you to look for vital information about the patient's chart and the open time slot of the preferred doctor. Post this; you can mark the timeslot, thereby facilitating easy appointments. This is the feature where details of the patients such as name, age, medical history, address, blood type, etc. stores.
Read Also – What the Future of Digital Health Looks Like in 2020?
3. Inpatient Boarding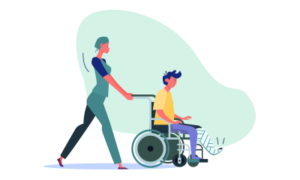 This feature stores and manages onboarding details of the patient, such as admission details, consultant, room, surgeon, diet preference, etc. So when a new patient is admitted, he or she will be provided with a new number, making bed management easier.
4. Inpatient Billing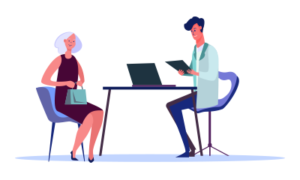 This feature takes care of the daily services, including room rent, consulting, operations, delivery, etc. Accessibility of this information in a single place allows the medical staff to efficiently prepare MIS reports.
In case of any overdue payment, automated alerts can be set. Additionally, it allows the hospital to send the bill claim directly to the patients' insurance provider, hence mitigating the requirement of resources and time.
5. Report Amalgamator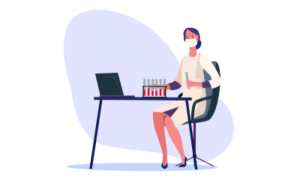 This feature will allow you to manage as well as update the lab test reports. Moreover, you can customize the alert on the completion of reports. It also enables you to manage the lab operations on a detailed dashboard. You can preserve the reports for further consultation and retain medical history.
6. Consultation Management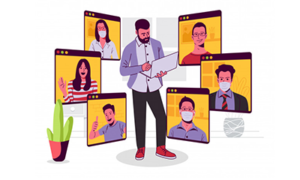 It is an important feature and one of the vital functions of this software. If the patients are looking to get treatment from a particular doctor on a specific date, this feature will facilitate the same.
With doctors' records integrated into the software, patients can choose from different specialties such as general physicians, ophthalmologists, neurologists, urologists, dentists, etc.
Automation has become an imperative part of the healthcare administration process. Leveraging an efficient hospital management system can allow medical centers to manage a wide range of manual and repetitive tasks in a more efficient and organized manner. Above are some clear reasons that depict why every healthcare institution should invest in good hospital management software.