Data Engineering is the new strategy leveraged by most of the premium businesses in the current era. Since data is playing a major role in making data-driven decisions for enhancing businesses, it is crucial to maintain them. In this blog, we have discussed the importance of Data Engineering and the factors to consider while making Data Operations.
Important Factors to Consider Data Operations: 
Availability and Reliability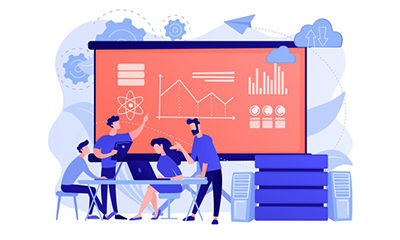 Initially, real-time big data is the current and future trend of the industry. When building an application, it is extremely important to support big data management and make it successful. To make this happen, the availability and reliability of data are crucial things to take into consideration.
Added, the thing about data collection is that one needs to extract it perfectly. For instance, data collected today might be retrieved after five years for any purpose such as marketing, reporting, etc. The major thing is you need to have real-time access whenever your business requires it.
Big data is used for future marketing activities. Online Ads are the best examples of this scenario. Companies are analyzing, and collecting their customer data with their audience behavior. With their response, they can create real-time ads for specific users with their data history.
When it comes to the availability of data, Cloud platforms play a major role. Using this platform, it becomes easy to access, store, and utilize the data. The results are revenue-driven producing opportunities for businesses when done perfectly.
Read Also – How do data-driven decisions help organization heads to fuel business growth?
Plan with high-performance and Low Latency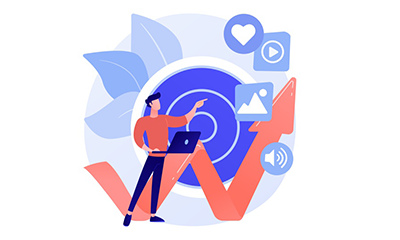 Since Big Data workloads function differently than traditional enterprise applications, high bandwidth, and low latency network are the most important factors. Big Data Applications usually require a high level of uptime and speed, coupled with low latency, while relying on robust integration across cloud platforms.
Distance and network directly correspond to affecting how a big data environment platforms since they are able to access and analyze data from both distance and disparate sources as though all of them are local. 
The closer the data center is to your users, the better is the performance of your data environment. This allows you to have an effective ability to handle huge quantities of different types of data and produce real-time data analytics on them.
To be successful, this type of environment requires high bandwidth and low latency network connectivity. Cloud Infrastructure is able to deliver these key components in an economical way.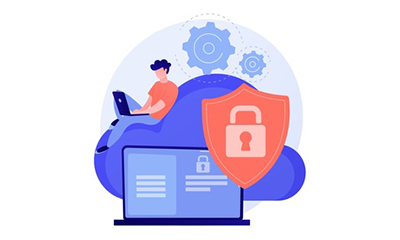 Security and Compliance are the couple of factors that companies should consider when handling Big Data Operations. Too often, they become an afterthought, usually brought on by a catastrophic event, which causes an emergency scramble of the IT management team to repair. But generally, by this point, the damage is already done. 
Be it a data loss or security breach, the end result is nothing but loss of revenue and damage to the brand of the organization. This kind of event is in the news regularly and hence security and its compliance are the important things to be considered. In order to have a successful business continuity strategy, big data requires big security.
Read Also – Digital Twins: Bridging the Physical and Digital Goods Powered by IoT
Pay attention to your IT Infrastructure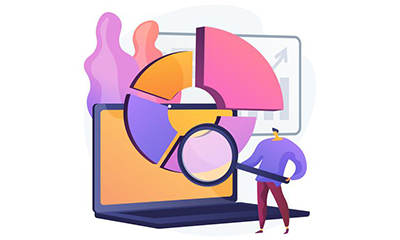 Your IT Infrastructure helps you to streamline a huge amount of unstructured data through top-notch analytical algorithms and also reduces the burden on your recruited staff and makes the entire process instantly.
Moreover, large amounts of data processing would require higher IT Infrastructure, and hence it is crucial to remain updated. Even a single point of failure could result in a delay of the whole process which would offer you extra bills as well as additional workload.
Hence, you should consider making regular changes in your IT infrastructure to ensure it complies with your new business plans, monitoring tools, and metrics for data processing within your budget.
Choose your data records with care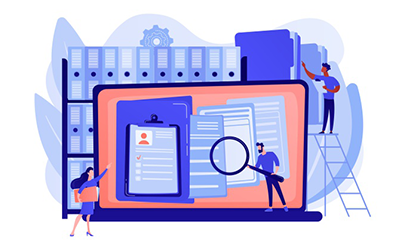 Data Cleanup may look unnecessary task but it comes with huge benefits. To invest your money wisely, you should clean and make data completely precise. Even a single piece of error will lead to a loss of financial assets. 
For instance, consider you have a list of 5 items you need to invest in, but due to un-updated records, the list shows an itinerary of 6 items; so a chunk of money will go to waste that otherwise could have brought you more meaningful results.
Read Also – How data-driven decisions help organization heads to fuel business growth?
Analyze your long and short-term goals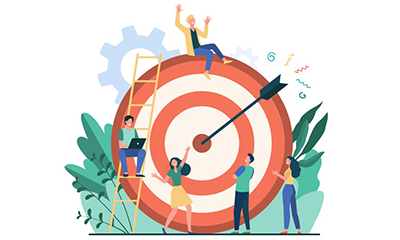 When you set your budget constraints you should consider both short and long-term objectives. In regards to this, you can consider things such as recruiting resources to enhance productivity, and buying equipment, and infrastructure so that you can deploy your expansion plans in accordance with them.
To put it in simple words, start identifying your current strategy in bringing in and out in the early stages of the deployment process. Also, determine whether you need more involvement or a complete change of course and then add the benefits accordingly to gain maturity.
Know your storage and archiving methods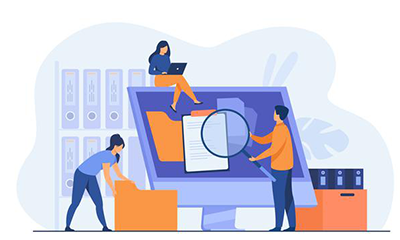 It becomes undoubtedly a daunting task if you have resources that you cannot tap into them and use them as needed. If in case your storage and archiving architecture are flawed, you should spend the additional costs to get more resources to get the exact same data every time which will result in a bad budget strategy. 
Hence, divide your data into categories on the basis of importance, and then expunge or store them accordingly in the appropriate storage media.
Conclusion:
Data being a vital part of every business should be handled with great importance. Hence, it is crucial to know about the operations to handle and make the changes accordingly. Being an IT Solution Provider, we also specialize in offering Data Engineering Services for all industries.
Hope this blog has helped you with some valuable information. Let's know your valuable comments through the comments section.

Data Engineering Accelerators and More: