Falling in line with the positive trend, the world's primary and essential industry of agriculture has been found to embrace information technology today. Thanks to the innovative mobile app for farmers, the once overwhelming task of combating limited and restricted access to education as well as basic crop information has been made easy and effective. With reliable and customized agriculture app in India, Indian farmers are no longer required to witness themselves in vicious cycles of low productivity and poverty. Today's smart farmers make use of mobile apps exclusively built for the agricultural community to understand their profession-based information such as mineral levels, soil moisture, and weather expectations.
The Role Played by Mobile Technology in the Contemporary Agriculture Industry
Civilization, in its constant evolutionary process, has not only been bestowed with unprecedented advantages and innovations but also has been pushed to face challenges such as scarcity of resources and raw materials. Sustainability challenges loom in the horizon, when we consider production of food grains and agricultural products. In order to address such challenges and be able to create financial value for both smallholder farms and agriculture-based organizations, modern technologies such as cloud-based applications are found to be a boon.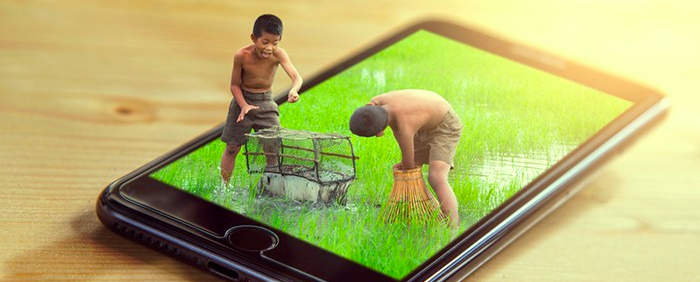 Introduction of portable and wireless devices along with mobile technology has resulted in innovative applications and services being created within the agriculture sector. These are effectively being used in agricultural chains in all global nations. In developed nations, agricultural labor force is comparatively smaller and adoption of mechanization is found to be more advanced. It is in developing nations such as India, with a large chunk of workforce employed in agriculture, mobile app for farmers proves very effective in delivering services for both producers and traders.
A host of mobile applications provide essential and reliable basic information about agriculture-related factors such as weather information, trading facilities, financial services (such as loans, insurance, and payments), and peer-to-peer learning to the farming community.
Modern Farming- the Impacts of Technology and Mobile App for Farmers
In the modern age of information, tech companies and startups have joined hands with the Government for developing mobile app for farmers that aid in their agricultural processes and marketing their products for profit. Agriculture app in India aims at empowering farmers to access necessary data about prices of agricultural commodities, different markets to sell and their positions, insurance details of crops, and prediction of weather. These factors enable them to arrive at right decisions about fixing their commodities' price in accordance with market trends and demands, appropriate climatic conditions for seed-sowing, and managing their cattle.
Easy-to-Use and Impressive Mobile App for Farmers
Cloud computing has enabled providing all essential farming-related information to the farming communities regardless of whether they are big or small. Furthermore, proliferation of mobile phones has made online education and integrated IT systems possible. Such connectivity leads to improved information flow and helps farmers in making better land management decisions.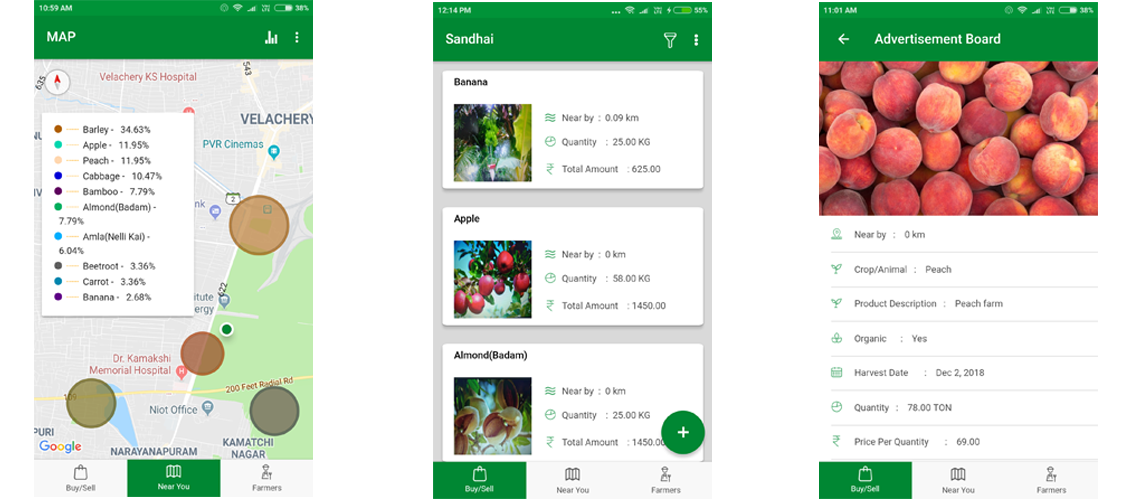 Facilities to monitor soil condition in conjunction with reliable weather information lead to improvement in planning the planting and harvesting seasons. Pre-emptive information about pests as well as animal diseases maybe accessed from geographical information systems, enabling farmers to react according t the risk level. Fertilizers, water, and seeds can be used in the most optimal way by making use of agriculture app in India and cloud computing technologies. As a result, consumption of resources is reduced, while farmers are allowed to save precious money and efforts.
Awesome Facts About Modern Farming
In India, increase in Smartphone penetration and wide-spread use of the Internet has facilitated the farming community to make extensive use of mobile apps. Making beneficial use of agriculture app in India, those depending on agriculture for their income have started using apps for performing research to arrive at unique solutions. They have moved to the most modern practices and are now able to make well-informed decisions that save them from distress and let them make their fair share of profits. Mobile app for farmers is widely being used due to the following facts:
Mobile app solutions can be obtained using normal smartphones
Geographical location-based data analysis can be represented easily
This enables farmers to use innovative technology even in remote areas where the Internet is not so efficient
Mobile app solutions built exclusively for farmers are easy to use
Mapping tools available in apps empower farmers to analyze existing crop information
Geofencing and location tracking are enabled
By allowing farmers to keep abreast of crop and market conditions and empowering them to discern knowledge about crop-specific information, mobile apps for farmers ensure that they never have to suffer lack of knowledge or resort to distress sale.
Contemporary Trends in Mobile App Usage in Agricultural Sector
Jumping from a mere 20 % during the year 2000 to a whopping 92% during 2018, mobile phone usage has exponentially grown across the globe. Even in regions where Smartphone penetration is lower, growth has been found to be substantial during the recent years.
Mobile apps and services are designed and deployed exclusively for connecting agricultural producers across the globe. They provide them with ways of maximizing the productivity of their lands and the essential knowledge for protecting their lands' resources for the future generations. For efficiently meeting the food, fuel, and fiber requirements of the multiplying world population, such shared knowledge proves inevitable and very useful.
Surprising Facts About Modern Agriculture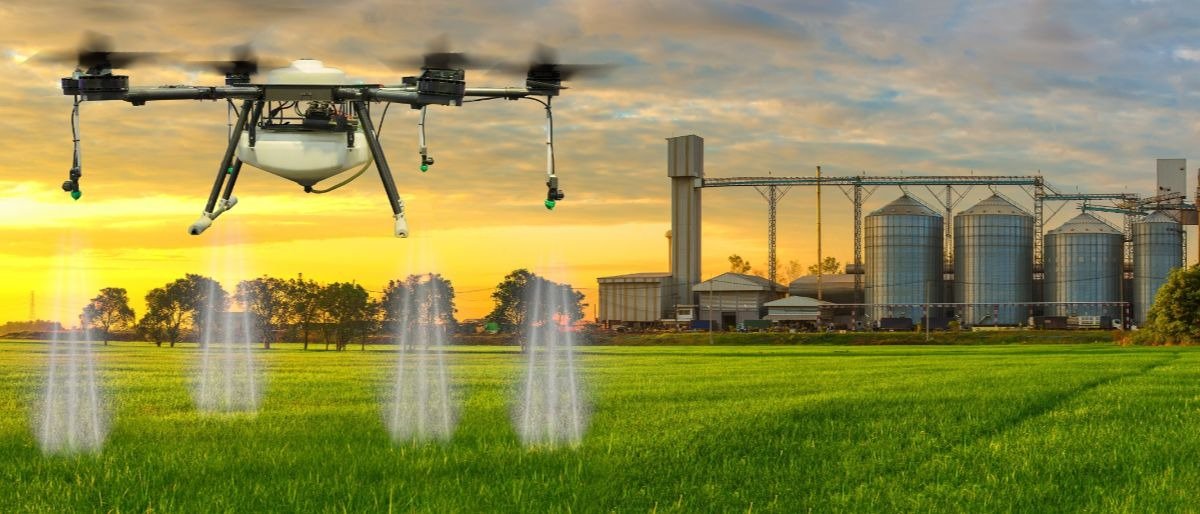 Farming has turned tech-savvy. Today, farming is no mere traditional profession; it now takes business acumen and educational qualifications. Entry of modern educated professionals comes handy in this field. It takes broad knowledge of environmental science, knowhow about modern technology, and the new-found entity of social media exposure. Plant biology and agronomy are commonplace in the modern agricultural community today.
Internet and cell phone technology, especially in the form of mobile app for farmers in the Indian agricultural sector, has brought forth great opportunities that enable farmers to be able to achieve improved connectivity and better information flows.
Mobile technology, in the form of agriculture app in India, facilitates product traceability, storage, and pest and disease tracking, thus helps farmers in increasing their efficiency levels, while reducing the environmental impacts of farming.
Mobile apps exclusively created for farmers allow them to understand and adopt the various innovative technologies that are being rolled out. They aim at bringing in increased efficiencies and improved production, while enabling the farming community to generate more profits.