Sales is undoubtedly the most crucial component of any business. It is that part of a business which attempts at getting customers into buying more, so that more revenue can be generated. The more the sales, more will be the revenue, and this translates to better profitability.
Now, having realized the paramount importance of sales in any industry, it is to be borne in mind that lead generation is the foundation upon which sales prospects can be constructed. Sales leads—the data identifying potential buyers—happens to be the lifeline of any modern business today. As is to the common practice among modern businesses today, technology plays a key role in managing this critical element. The innovative lead management technology is being extensively used by many global enterprises.
What is Lead Management Software and How Does it Help Businesses?
Lead Management Software Helps Enterprises to Efficiently Manage Leads
In the simplest form, leads are your potential customers who show interest on your product or service, but have not yet made a single purchase. With business growth comes an increased load of leads that needs to be managed efficiently, in order to channelize the flow and convert as much leads as possible among existing customers.
The process of capturing leads and tracking their behavior to qualify and engage with them, until they prove to be ready for moving to the next phase of making a sales transaction, is called lead management. It is through automating the lead qualification process to the maximum possible extent that enterprises can handle their leads, come in from varied sources efficiently. Here's where Lead Management Applications play a key role in assisting the sales teams of modern business organizations.
How Does a Lead Management System Work?
A Lead Management Software Development Company helps enterprises by providing business-specific features that assist handling of the various stages present in the lead management process. The key features are discussed below:
Capturing leads from multiple sources is enabled
An effective lead management software must help users easily capture leads that's originating from various sources in real-time, securely. Lead capture automation ensures feeding each lead into the system and thus prevents lead leakage.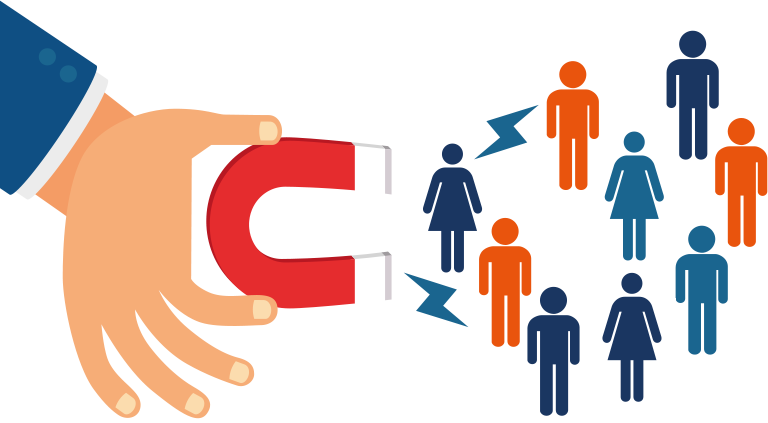 By capturing the source as well, it helps identify which marketing campaigns deliver and which ones don't. It is capable of assessing automatically the sources that generates the most number of leads and revenues for the organization. Leads from different sources such as emails, chats, and web forms are captured and delivered securely for consideration.
Lead enrichment & tracking helps the sales team
When a lead enters the lead management tool, its profile gets automatically enriched with commonly available information such as the company name, job title, social media profile, etc. This relieves the sales team from having to take the extra effort and spend time on researching and manually entering data.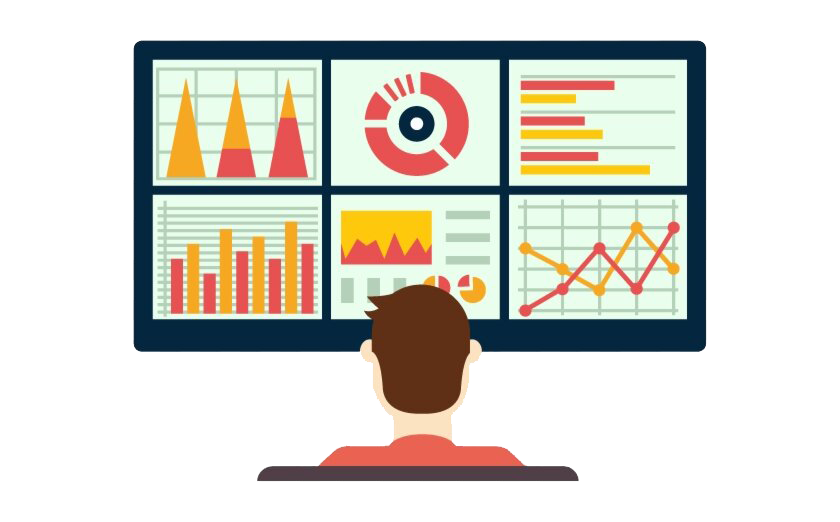 Tracking website visitors helps businesses to obtain an idea about what leads are predominantly looking at the site, their position in the buying process, and the likelihood of their purchasing the product or service. Better understanding and communication with leads is enabled mainly due to the ability of identifying their buying intentions.
Factors such as links clicked, pages visited, downloads made – the lead's general activities on the website, in addition to email and product engagement are tracked together efficiently. With these valuable insights, the sales team personnel's will be able to understand leads' interests and then customize the sales efforts accordingly.

Lead scoring feature for qualifying the leads
Leads get checked for identifying their worth – to assess whether they can be pursued or not. Those qualified leads alone are considered sales-ready. Lead scoring, the methodology for ranking the leads, for determining the sales-readiness of a potential buyer, is simply employed for effectively qualifying leads.
According to the rating of their interest on the product or service, their position filled in the purchase cycle, and how they match to a specific business, leads can be scored.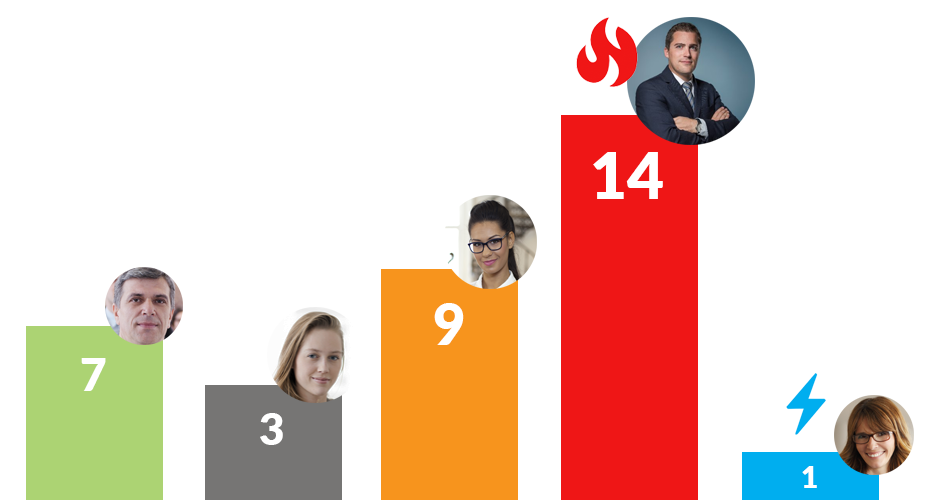 Scoring is done by assigning points to leads through rankings such as A, B, and C or by making use of terms such as 'cold', 'warm', or 'hot'. Assigning score to leads in accordance with their location, job title, their behavior on the website, and email engagement, the sales team can now quickly distinguish between qualified and unqualified leads. Making use of scoring method for qualifying the leads facilitates sales personnel to pinpoint the right sales leads and tends to invest their time optimally.
Secure distribution of leads
When a business is small, it may be possible to manually assign leads to individual sales representatives pretty easily. With increasing number of leads and a growing sales team, this might cause delay in the lead response process or may altogether make it impossible. A reliable lead management tool has the capability of automating lead assignment to appropriate sales representatives on the basis of a few set criteria's.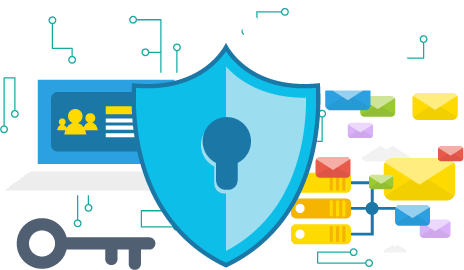 Efficient distribution of leads to the right sales personnel and territories facilitates prioritizing the leads in a better way, by the sales team themselves. Capturing leads needs to be followed by effectively passing them on to the relevant persons in the sales team. This empowers the leads to have a consistent experience, when they are required to make queries.
Ongoing nurturing of leads and monetizing them
Although it is the expectation of every sales team, the possibility of each and every lead being converted into a paying customer is getting remote. Not all leads can be converted sales-ready. Quite a few leads may be present in the awareness or research phase, trying to figure out the suitability of your product or service. It is the responsibility of the Lead Management Apps to facilitate sending nurture campaigns to such generated leads.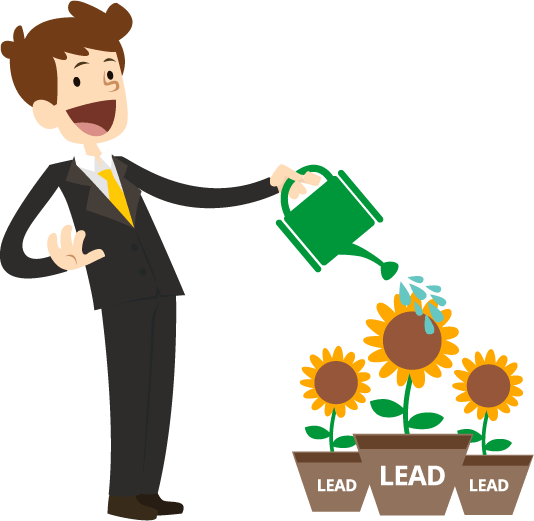 With an efficient Lead Management Software in place, enterprises may educate them through demonstrating the value of their services or products. This may be performed by sending relevant contents and promotional offers to leads. They may be nudged forward in making a decision about buying.
Why is Lead Management Considered Crucial?
In order to manage the flowing leads and qualify them according to their worth quickly, an automated lead management system becomes essential. Manual processes will not suffice in the modern business settings. Furthermore, lead management software helps optimizing an organization's sales strategy to be efficient. It also enables analyzing how a potential customer gets converted from being a prospect to a lead to a customer.
"Managing leads is one of the most important things any business needs to learn, because that's how you help interested parties find the products they need from you."  – Brad Hodson
What are the Exclusive Benefits of Lead Management Software?
It enables sales reps to identify and focus on only sales-ready leads. This maximizes sales opportunities
Engaging with the right leads is enabled; sales reps are backed by essential contexts. This results in improved conversations.
Eliminating unwanted data while providing necessary information, the lead management system improves response time exceptionally well.
Automated tools for lead management facilitates assigning leads to the right persons and prioritizing – this helps to enhance productivity while increasing ROI.
Wrap-Up
Lead generation is the crucial part in every business that keeps your pipeline active and filled with a flow of new prospects. In the contemporary business arena, it is evident that having effective Lead Management Applications in place would definitely offer unlimited opportunities to enterprises. It helps avoid pitfalls such as lack of insight and lack of nurturing, while reducing waste and increasing conversion rates.