Welcome, to the 21st century! The era of technology and strategy. Here, small businesses can go head-on-head with large brands. Large brands can crumble if they lack innovation and small brands can reach the moon if they play their cards right. There exists some sort of democracy in the market and the existence of this democracy gives a breathing space for "Rookies" who don't have the bigger gun like their competitors. The most valuable resource in 2021? It's the "idea".
When we speak of building brands, we speak of monopolization to some degree. Though it may look paradoxical at the surface, this is what they mean by "dog eats dog world!". If you are not holding your ground, then it's up for grabs!
Customers gradually became aware of their purchasing power and once they started exercising this power, it created a vacuum in the market. To fill this vacuum, many businesses rushed in and this created huge competition among the businesses to hold their ground.
To capture the purchasing power of the customers, businesses have been coming up with creative advertisements and marketing strategies. The purpose of these campaigns is to influence the customer's decision-making process and pull them toward their business. It may sound a bit cynical and manipulative when we put it like that, but a customer is aware of this whole process…we hope!
We all know that branding is the key to covering a wide area of the market with minimum resources, but what does it really mean? Why is customer service the face of any brand? Can excellent customer service compensate for a mediocre product or service? This article is all about that!
What is a brand and what is branding?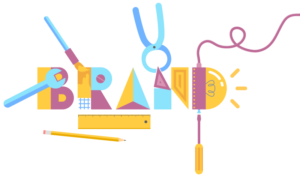 If you are stripping down the word "brand" to its bare skeleton, it is nothing but a system to mark a particular product or service to distinguish itself from the rest of the bunch. It is merely an act of marking to help customers to find your product/service.
Branding, however, is a different story. Branding is the reason why your customer chose you. It is the story behind your product/service. It is the meaning behind the existence of your business. One thing about branding is that it is almost always subtle. It is like a metaphor where it says one thing but implies a different big picture.
Businesses and start-ups are trying hard to evolve into a brand because of one main reason- Customer retention. An established brand has a higher chance of customer retention than a venture that doesn't put its effort into branding.
Customers may not be aware of these market jargon like branding, ROI, customer retainment, etc. but they are the reason why your business exists in the first place. So, when a business puts effort into branding, customers interact with it. Customers know that the business cares enough to invest its resources; hence they are more attracted to these businesses even if they lack the big guns.
So, if you build a brand, chances are that you will stay longer in the game than your counterparts.
Why is customer service an integral part of branding?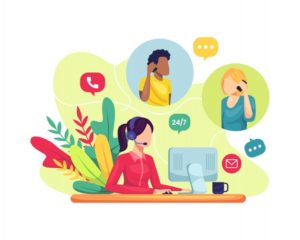 Many C-suite leaders and organizations are spending a fortune to maintain their brand image. The Thumb rule is to allocate 7-15% of the budget to marketing, but this is not always the case. Companies tend to spend more on their marketing and advertising campaigns, and some of them spend more on advertising than R&D or product innovation. However, B2C companies are expected to spend more than B2B companies.
In such an age, people often overlook the potential of customer service and they are almost always clueless about how it can help them enhance their brand image. Customer service by itself is a generic term. It is wide and almost anything could be fit into that. However, the customer support system is developed to act as a cushion between the customers and the company.
It doesn't matter if you are selling a product or a service; no one can maintain a 100% ideal state. We can try to achieve near ideal situations but even under the very best conditions, some level of human errors are bound to happen. Customers understand this subconsciously but it escalates to a negative experience when the response from the company is terrible.
For example, imagine you are at a restaurant. You order your food but the waiter bring you a different dish. Of course, you know that it is an easy mistake and anyone in your position would let it slide. But, what would be your response if the waiter ignores your complaint or the waiter argues that they didn't make a mistake. This is where most of the customers would snap!
The key to efficient customer service is to listen, not hearing but listening! Even after you sell your product/service, to some degree, you are responsible for the product's effect on the customer's life. Customers could have contacted your customer support if they have some problem with your product or they need some help using your product or even leave a suggestion or feedback.
Obviously, solving the customer's issue should be your primary focus, but that's not the deciding factor in providing a positive customer experience. Empathizing with the customer's issue is how you create a positive atmosphere. Also, remember that too much empathizing will come to bite you back! Phrases like "customer is always right" is pretty outdated when you compare it with the present market.
There is no rulebook in existence for creating a positive customer experience. All that a customer expects when he/she contacts the customer support department is someone who understands their problem, solves the immediate problem at hand, and if the fault is at the company's side, they want some kind of assurance that the problem doesn't recur.
So, it's basically- listen, understand, empathize, and action. However, it's not that simple. An efficient customer service system aligns its operations towards the brand's vision. It reinstates the company's vision and can create loyal brand advocates.
While there is no bible for customer service, here are a few tips that will help you deliver an overall positive Cx (Customer Experience).
Read Also – Why Emotionally Intelligent AI Is The Way Forward For Chatbots?

Break up the entire process
Breaking up the process beforehand can help you maintain your cool when things go south. The customer on the line is facing a problem, and you are representing the company that created this problem in the first place. In such scenarios, customers need confidence that you will solve their problems. If you buffer a lot and get lost in the middle, then customers won't trust you to solve their problems. A report suggests that after 3 poor customer service experiences, 92% of the customers will not purchase from that company again.
So, break up the entire process into smaller fragments. Address one problem at a time. You can significantly reduce the customer's time spent with the support department.
Focus on the Cx right from the start
A recent market report finds that nearly 76% of customers use phones as a medium to contact the customer service department.
If this is the case, then it's a setback for the customer service executives. This is because it's hard to convey emotions through the phone. Customers should understand that you are putting in efforts to empathize with them. As the majority of customers use phones to reach the customer service department, it is better to focus on the precision and time of the solution while making them feel safe and valued.
Customer experience can also begin even before they have bought your product or subscribed to your services. The digital medium has created a great opportunity for both customers and businesses. Customers use online and social media platforms to check up on the reviews of a particular business before they buy it. This trend has been increasingly observed with the rise in internet penetration.
Nearly 95% of the customers' decision to be loyal to a brand depends upon customer service. And, customer engagement also comes under the customer service bracket. Social media engagements will develop an overall positive outlook for your brand with minimal resources!
Represent your company's vision
This plays a major role in creating brand advocates for your company. If your customer support department is going to help you in branding, then it is really important to align this department with your company's greater vision.
Obviously, everyone wants a positive customer experience, but that is not an excuse for lying to your customers. One of the most common problems when it comes to interacting with customers is that sometimes, business executives tend to overpromise stuff right off the bat to sway their purchasing decisions. Nearly, 75% of the customers prefer human interaction because they have a sense of connection with them than a chatbot or machine!
Customers contact the support department when a product/service don't work as the company promised. They aren't expecting a magic lamp and a flying carpet! So, it is better to keep it real than disappoint them with the features that are not included in the product/service. At least, you will get credit for being honest, and this for sure will build trust and a positive image of your brand.
Representing your company's vision also includes their political and social stand on different matters. Most of the time, businesses are apolitical as it is diverse across the hierarchy. But, there have been instances where a customer's ideology could be polar opposites to the organization's stand or the customer executive's stand.
It is very important to not let these differences come between you and your customer. It doesn't mean that you have to cancel your personality altogether as it is highly important for empathizing with the customers. It just means to not offending a customer or isolating them or lecturing them about political correctness because your voice becomes the company's voice, and can influence the public's perspective of your brand.
Focus on FCR!
FCR or First Call Resolution is the most common metric used in many customer-support centers across the world. FCR, as the name suggests, is solving a customer's issue in the first point of contact. This prevents customers from calling again, thus providing a positive outlook on the company.
A common way to increase this FCR metric is through incentivizing. Customer support executives find this motivating and help them pass this metric. Almost one-third of the customers believe that efficient customer service should solve their issues during the first point of contact.
FCR is also a great way for maintaining your brand outlook. Customers will look at your brand as a problem-solver when their problems are solved during the first point of contact.
End on a good note!
It is not always possible to get a good start! Sometimes, customers could be so irritated about your product/service that they don't give you the space for a perfect start. It is important to stay cool during that time and reassure the customers that you will put your best effort to solve their problems.
The product/service could even affect the customer's livelihood. They chose your product over the others, so it is perfectly alright for the customers to be upset when your product/service don't work like it is intended to.
Solving the customer's problem will help you enter into their good books, but when things don't go as planned, it is important to make the customers feel heard. After all, communication is the foundation for branding. Customers spend their hard-earned money on your product/service. This decision alone holds you morally and ethically accountable to your customers. Even though there is a small window for error, you should let your customers know that you will work on the issue they are facing and will solve that issue ASAP!
Read Also – It's Time To Future-Proof Your Business

Conclusion,
The market for customer service in the 21st century is explosive. There are many IT consulting companies and digital transformation companies that take customer service to the next level by paying minute attention to the Cx. The incorporation of technologies like Artificial Intelligence and Machine Learning is transforming the level of customer experience. Data-inspired solutions are penetrating the Cx industry, and are the future too! Whatever changes may happen in this industry or however the industry transforms, the whole system is built on strong ethical values. The commitment of businesses toward their customer is what matters!

Customer service at the 21st century: A guide to branding