The Novel Coronavirus has disrupted all the businesses and changed the way they work! Regardless of the type of industry or business, everything has turned upside down with its impact! The world is learning new positive things such as sanitizing hands and personal hygiene, wearing masks, social distancing, etc.
In addition to this, most of the industries are looking for new trends in their respective businesses and adopting them! One such industry is SaaS (Software-as-a-Service). A report suggests that the Indian SaaS market will grow up to $20billion in 2022 with an annual increase of 50%.
With these stats, how is the SaaS industry for now? What can we expect for the future? Will it bounce back and uprise? We have answers here!    
How is the SaaS Industry prevailing in this Pandemic?
This SaaS industry has been moving forward even in this pandemic. Wondering how? Here are a couple  of reasons:
Right off the bat, the stock market for SaaS development and Cloud Solutions Companies is high every time. Hence, most of the Venture capital raise funds easily with increased liquidity. 
Secondly, most of the categories of SaaS are uprising since March 15. Digital Transformation has been happening. It includes factors such as Work from Home, etc. 
Employees are Working from Home, most of the companies are making use of this strategy, they are using SaaS products such as Zoom, Slack, and other major tools. Theses tools have facilitated collaboration and manage the process effectively in this remote situation. 
Moreover, post-pandemic can experience new trends bringing in new business models. SaaS companies will start creating new products that can improve the efficiency & productivity of enterprises. Hence, the thing is SaaS companies should figure out the pain points and problems prevailing in the situation. 
They should work on different strategies to develop additional and innovative solutions and come up with a product to enhance the business amidst the pandemic. 
Read Also – SaaS Technology Trends to Look Out for in 2020
How is the SaaS industry, disrupting COVID-19?
Software as a Service has been the trending element across the cloud market. They have been leveraging new technologies to make the process hassle-free. The public cloud has been the most amazing one since it allows everyone to access it. 
With the volatile environment in this pandemic period, here is the major COVID Impact on SaaS in the industry:  
1. The great surge in increased usage of SaaS tools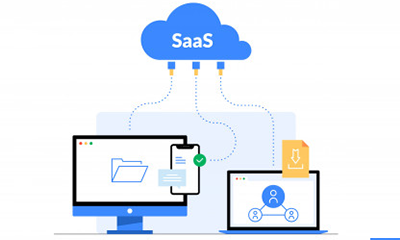 If you have looked for a blog from Microsoft, it has claimed that it has seen a 775% uprise in their cloud services which has enforced social distancing or shelters in placing orders. After a couple of days, it has also said that there is an 8x uprise in users in Italy. Added, Microsoft Azure Services have come up with a team of 12 Million users in just a week in Mid-March globally. 
With this, most of the other SaaS products such as Skype, Slack, Zoom, etc have gained importance. Zoom has been experiencing greater heights with an increasing number of users every single day! This video conferencing application has made remote work easier for school & college students, employees at IT, video chats with friends, and family.  
Slack has also created a new record by bringing in new users and retaining existing users right from March. These tools have digitally transformed the workplace in an effective manner. We can also expect the same scenario to continue the post-pandemic situation as well.
2. Low Code Platform Development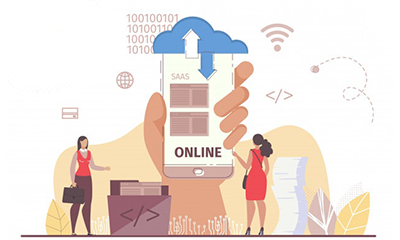 A recent report states that developers have started using Low Code and No-Code tools in this situation. They are increasingly adopted among developers who have very less knowledge or experience technically. This can enable faster iteration.  
3. Digital Transformation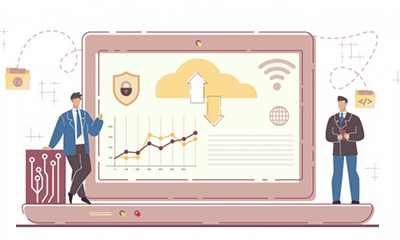 Globant, one of the popular digitally-native technology, was strengthening its Digital strategy to transform its business. Many companies have adopted Digital Transformation to make profits hassle-free. 
It is also stated that most of the developers move out of IT services and get started with working on business operations. This can tell us how industries are transforming every day digitally in a very short span of time.
4. Cloud Integrated Solution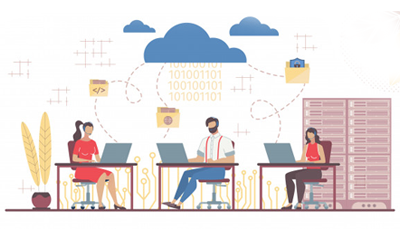 Most of the midsize and enterprises will have leveraged multi-cloud or hybrid IT strategy by 2021, states the report from Gartner. They may experience a Decentralization problem that may happen while integrating applications.  
In order to integrate this instantly, Cloud Solutions can be a perfect choice for Solution Architects. There are different strategies that can be used to integrate for different platforms. 
Here are some:
Integration Platform Software

Integration Platform as a Service

SaaS vendor out-of-box integrations

Tailor-made or Bespoke Integration needs. 

Function  Platform as a Service. 
Read Also – Top 5 Ways to Utilize Automation in Your Business          
5. SaaS Vendors to integrated solutions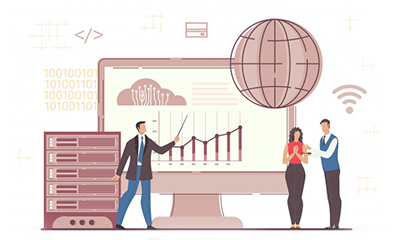 Most of the companies use different software platforms and tools for different businesses. It includes accessing data, processing them, integrating them, challenging, and slower communication. This can cause less efficiency in the projects. 
Saas products have resolved these issues and made the integration process quite simple and easier. It can make instant integrations with third-parties. Slack is a great example that is rolling out a major change with integration. 
It has announced integrations with major features across other vendors such as Zoom, Microsoft Teams, Cisco, RingCentral, Dialpad, Jabber. This can enhance the business on either side and also get benefited equally. 
What changes has the world experienced with SaaS in this crisis?
SaaS has changed the world both technically as well as physically. It has made the world smarter to the core. Here are a few things which have been changing:
1. Switching between Offline & Online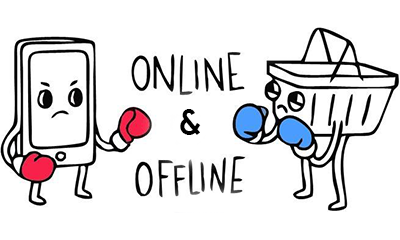 As Pandemic made people stay at their homes, they have switched to online strategy to get their deliverables. It includes groceries, food items, maks, sanitizers, daily items, etc. Online Shopping and Food Delivery Related Applications have become more popular in this pandemic. Most of the enterprises have taken this factor into account and developing a SaaS platform either with low code or traditional coding strategies.
2. Enhanced Business Productivity
Since there is less commuting among the people, there is an increased work from home activities. Hence, as we have discussed above there is the increased usage of SaaS tools among working people. This has turned most of the business enhanced.  
3. New Security & Privacy procedures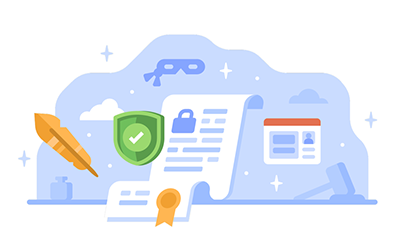 Security & Privacy is adopted by both humans as well as SaaS protocols. Similar to people who are taking precautionary steps for security and healthy living in this pandemic, technically software platforms have also implemented security practices.
In particular, Health data have been handled with much care to prevent any fraudulent activities.  Similarly, other sensitive industries have also implemented them for robust security with their business. 
Read Also –  SaaS vs. PaaS vs. IaaS: What's The Difference and How To Choose?
4. Leveraging the data for data-driven solutions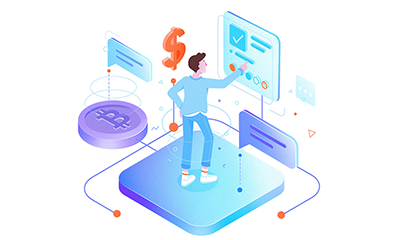 With the collected data, businesses are refining new strategies to come up with a data-driven solution. So, 
What data do you require for Smart Marketing? 

How to utilize the data for making decisions?

How to implement strategies based on the data?

Do all industries leverage Data Analytics?
Yes, all industries have started collecting data and using them for their future process. It can either be in terms of future product enhancement, streamlining marketing strategy, understanding target customers & their needs, etc. This can bring out a data-driven decision that can make the business uprise to the next levels. 
5. Tracking out the Goals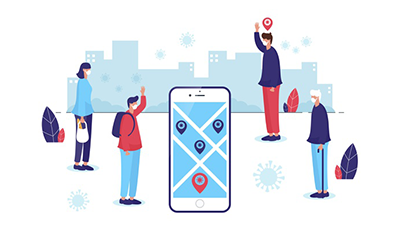 Once implemented, it is a must to check how the business is growing. You can set different metrics to track the growth and make the required changes accordingly. Here are a few things which you can set and check:
Set up your revenue goals initially with different stages. Check if you can reach the revenue goal which you set up. 
Now it is time to look for the growth of your business. If you have found growth, figure out the factors which made it succeed. 
Customers are an important part of your business. Once you have implemented the strategy, look at how your customers are experiencing them. 
Churn is the rate of effectiveness where customers come out of using your services. Check if you have any such customers and discover the possible reasons why this could have happened. 
What do SaaS Companies consider for instant growth in this COVID period?
Most of the SaaS Companies including us, consider the following set of factors to benefit both the organization and the client.  
1. Researching on new business trends and implement them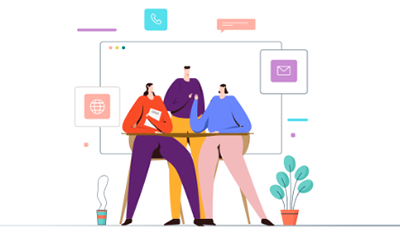 As the world is moving towards different trends for different industries, it is much important to remain updated with them. One should discover the innovations in the industry, create a business strategy, and implement them. 
Additionally, businesses can evaluate and rediscover new business models and build a solution that can benefit customers. For instance, SaaS Companies can create a single platform for retailers and help them in managing the business easily and effectively. 
If you consider ERP/HRMS solutions, companies can create tools for businesses in particular for Work from Home situations. Hence, SaaS Development Companies can focus on the trends and start implementing them for a robust business.
3. Focusing on building brand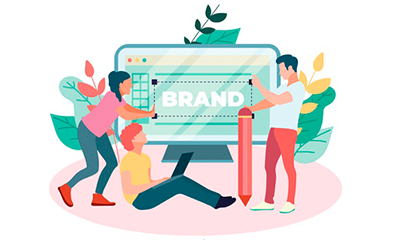 SaaS Companies have started to focus on building a brand! Brands are an easy way to get connected with customers. Building new customers as well as maintaining existing ones are possible with a Brand! To do so, this situation can be effective.
Companies can understand customer needs and create a business strategy in bringing them true. Additionally, Digital presence can be established by creating regular marketing strategies such as Content creation for categories like Blog & Article publishing, Infographics, Social Media, Email Marketing, etc. 
Read Also –  What are the big business ideas that will emerge from the COVID-19 Pandemic?
3. Investing in creating a product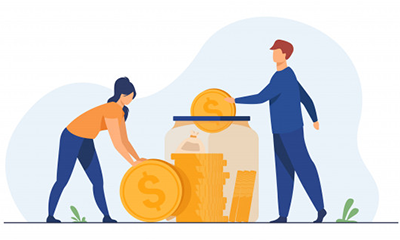 In addition to the Brand establishment, it is also crucial that one should start creating a product. They can collect customer feedback, needs, and start building a product which can help the enterprises to uprise their business profits and gain potential customers. 
4. Leveraging Enterprise Agility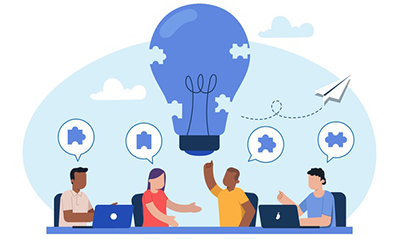 The agile model business is one that can quickly adapt to the latest changes in the industry, the business needs of the customers, priorities, etc. An organization with this moel can survive amid this pandemic crisis. Hence, if companies haven't adopted them, they could start adopting and implementing them. 
5. Streamlining the business process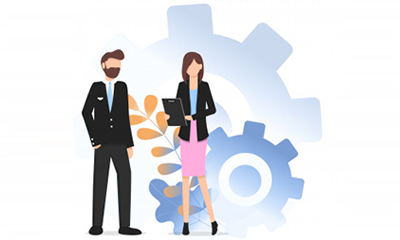 SaaS Companies can make use of this pandemic situation to streamline their business process. The reason is most of the employees are working from home. This can be an effective strategy to streamline the business process than a regular office life.        
They can easily collaborate with each other with the robust SaaS product which they have developed. This can bring in new and exciting features as well as speed up the business process efficiently.  
Conclusion:
To put it all together, SaaS has been the most promising and successful business amidst this pandemic situation across the globe. It has bought numerous operational benefits of SaaS for both the clients and customers in making their process simple. 
Let's hope the pandemic to end son and people & businesses to get back to their normal routine! Meanwhile, if you are looking for inquiries related to SaaS, we're available to help you. Check with us to know more!