We provide Business Intelligence solutions for Agriculture Industry with Data driven transparency, which improve
OPERATIONS:

FOOD SECURITY:

SUPPLY CHAIN EFFICIENCIES :

Smart Agri Platform for Sustainable development :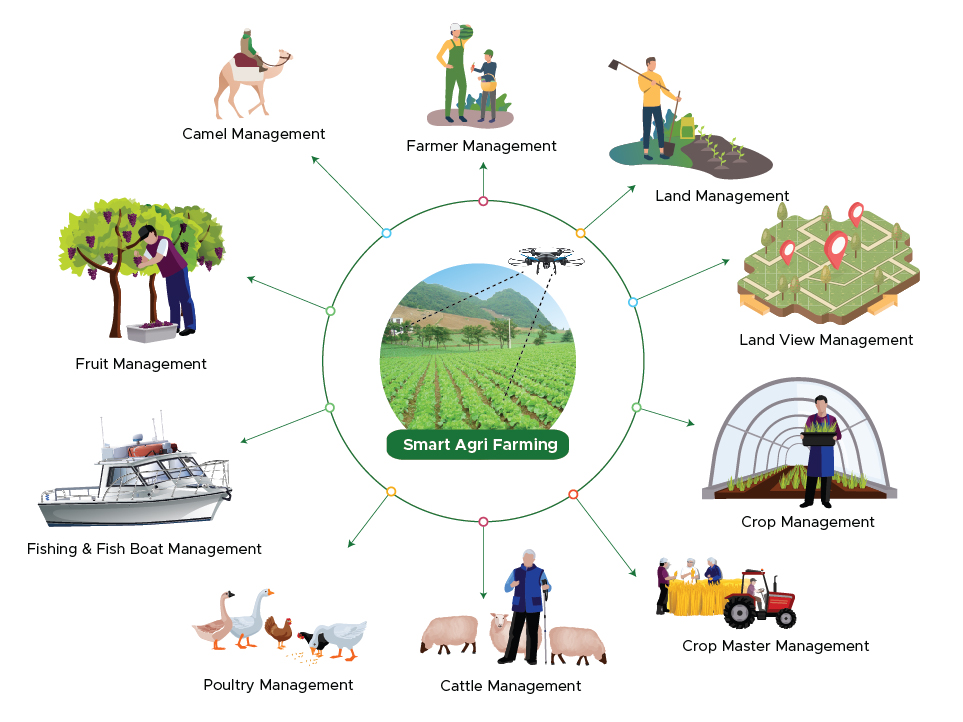 Read Also –  Smart Agriculture Platform – BI Tools
Impact Description:
Use Cases :
Farmer Management :
Unique ID for each farmers.
Corporate registration
Manage farmers data
Better Traceability & Output Predictability
Land Management :
Categorization of land
Better visibility of crop details
Geo- fencing of land
Land View Management :
Get visual confirmation of crop by map view
Timely alerts and analysis on how crops planted zone wise
Better accountability & accurate predictability
Crop Management :
Real time Visibility of Farm Activities
Crop Health Monitoring and Remediation
Predict and plant best crop by seasonal analysis.
Smart communication module for crop advisory
Cattle Management :
Traceability and visibility of your cattle or poultry
Stratagic Cattle farming methods
Smart advisory of better cattle growth and health.
Stakeholders  Benefited :