The manufacturing industry is the most popular one which is moving towards automation. As this industry is already loaded with complex challenges, it requires automation to resolve them and increase productivity completely.
In this blog, we have discussed the role of Robotic Process Automation in disrupting the manufacturing industry.
How RPA changing the future of the Manufacturing Industry: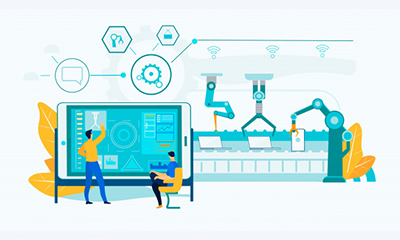 Consider your company is able to eliminate the repetitive and mundane tasks that are handled by staff working there. For instance, tasks that can hold up sales, delay delivery, frustrate customers, or completed incorrectly would require automation.
Companies in the manufacturing industry were the early adopters of the automation process by implementing robots and processing lines to perform production strategies in the market. In order to achieve efficiency in all areas.
Robotic Process Automation or RPA is the software that is integrated with the business processes in order to automate certain tasks, minimize human errors, and maximize productivity. One well-known German Automaker has recently implemented RPA and has successfully automated around 28 diverse tasks such as payment and refund processing, customs import processing, generating commercial finance contracts, and much more.
As a result of this, there were 2650 hours saved each month which has also helped them with an annual savings of $6million. In addition to this, automated activities are now able to be undertaken 24 hours a day, 7 days a week.
Manufacturers already implement physical industry robots to assemble, test, and pack their products. Despite these robots being able to help streamline the assembly process, the manufacturing industry still struggles to maintain control over managing its back-office and operational process.
Read Also – Leverage RPA and AI to transform your business
RPA in streamlining back-office operations: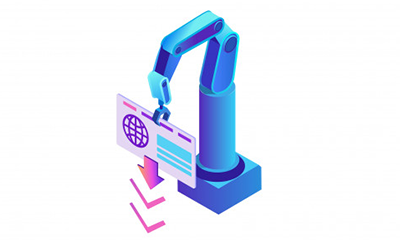 While considering the role of RPA in manufacturing, we'll consider a large auto company in North America with around 150,000 employees. Though physical robots are implemented for their process, the company came up with significant challenges in the back office.
Here are they:
Keeping up with regulations
Lack of Skilled Labor
Inventory Management issues
These factors limited the company's ability to reduce costs, provide exceptional services and innovation to its customers, and maintain efficient communication with suppliers.
Similar to other companies in the manufacturing sector, the automobile manufacturer significantly faced issues with changing regulation and compliance factors in the areas of finance, health and safety, and waste management.
Since the manufacturer involved a global customer and supplier base, it was especially mandatory to meet compliance with regulations factors that varied between countries. Added, abiding by these regulations offered more than 11% of the company's expenses each year.
Furthermore, the manufacturer was also faced with a constant skills gap as many of its skilled laborers, particularly of the Baby Boom era, were retiring and rates were increasing rapidly. In order to keep up with the proportion of retiring workers in the company, it faced a 280% hiring increase compared to 7 years ago. Increased operational challenges with the boom in hiring issues with the HR department.
This includes:
Recruiting new individuals,
Reviewing resumes,
Scheduling interviews,
Processing paperwork.
Yet another challenge in this field includes:
labor-intensive
manual process
which was surrounded by problems were inventory control, especially due to unpredictabilities in supplier delivery and customer demand. The manufacturer was not able to maintain efficient inventory turnover and often did not have enough finished automobiles to meet customer expectations.
With leveraging RPA, the auto company shifted gears. They were able to automate crucial back-office processes which we have discussed above, and also identified and enhanced deficiencies within these operations.
RPA is responsible for automating emails, procurement processes, as well as the digitization of paperwork, the company was able to attain better inventory control and ensure higher employee productivity with great revenues.
The live monitoring of customer demand, production capacity, and inventory levels meant that the company experienced was less with more efficient operations across the value chain, reduced costs, and enhanced communications with both suppliers and customers.
Read Also – The Future of RPA: 2021 Trends and Future Predictions
Benefits of implementing RPA in the Manufacturing Industry:
In addition to the above ones, here are the major advantages:
Optimizing time-centric and repetitive routine activities
Increases go-to-market speed by increasing productivity
Eliminating cost by minimizing human errors and increase compliance
Increases agility in the operation
Use Cases of RPA in manufacturing:
1. Data Migration
Since manufacturers have seen widespread adoption of IoT equipment, upgrading legacy systems is inevitable. But that is no small feat. Luckily, it is a perfect use case for RPA.
Legacy systems are often that much easy capable of sharing data with other systems. Customized interfaces must be developed to allow the transformation of data before it is loaded into the new system. Though RPA bots can work independently of APIs, RPA acts as an intermediary between new and old systems, efficiently integrating the applications.
What's more, bots can be programmed to monitor the migration along the way, flagging and correcting any inconsistencies in real-time. This saves time and money on auditing with precise, error-free results.
2. Secure Proof of Deliveries (PODs)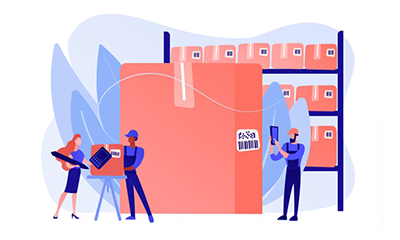 PODs are an important component of customer service, but they can also be a drastic drain on resources which can lead to errors, delays, and an increase in days sales outstanding (DSO). It's a complex process that is time-consuming and high-risk for human error.
With RPA implementation, bots can seamlessly query carrier tracking systems and connect the shipping data to the original orders in warehouse management systems which means all processes are carried out without human assistance.
This relieves employees of time-consuming tracking and complex works, freeing them to concentrate on direct customer service and other important tasks. It also enhances response times and DSO metrics and supports strong, consistent cash flow.
Conclusion:
Similar to AI, Cloud, RPA is undoubtedly the game-changer for every single industry. In particular, the manufacturing industry definitely requires RPA implementation since it consists of complex and challenging tasks carried out by humans.
Being noted as one of the Robotic Process Automation Companies, we work on the business requirements of all enterprises and make them come true at an affordable cost. If you have one such requirement, you can get in touch with us instantly.

How RPA changing the future of the Manufacturing Industry: