How Wearable Devices Influencing Personal Health?
In this busy modern world, taking care of your health in a traditional way is a time-consuming affair. Making regular appointments with your doctor to monitor your health, undergoing tests, waiting for results, and so on: it's a long process for sure.
Wouldn't it have been so amazing if you just had a device that can constantly monitor your health to let you know the moment anything goes wrong? Oh, wait! There are devices like that! And, they are the wearable devices that act as your constant health observers.
So, how do these Wearable Healthcare Solutions influence your personal health and wellness? Let's find out!
Role of wearable devices on health and wellness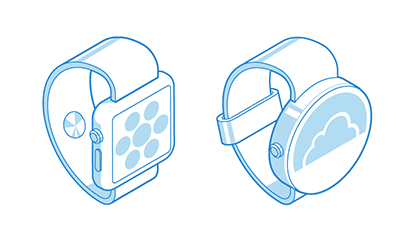 Wearable devices these days are unobtrusive and user-friendly and can be worn not just as accessories but even as implants. The application field of wearable technology has expanded, and now, both the patients and the doctors are vouching highly for it.
An increasing number of people are relying on fitness trackers and smartwatches, loaded with Healthcare Medical Apps, to track their well-being and level of activity. In fact, doctors are providing patients with monitoring devices for controlling diseases and taking proactive steps for mitigating all possible consequences.
Research suggests that the global market of wearable healthcare devices hit fourteen billion dollars by the year 2022: a major leap from the six billion dollars in 2017. This rapid rate of growth is due to technological advancements in medical equipment, the wide-reaching smartphone expansion, and the creation of high-end apps by the Healthcare Mobile App Development Companies. In fact, people are also more health-conscious now and they are more acceptable towards wearable technology in their daily lives.
The fact that wearable healthcare tech lets the doctors and patients be constantly connected is another major plus. Patients get to take charge of their health situation at all times of the day, without the need to leave their work or home, and they can even get feedback from their doctors in real-time. Patients get to avoid frequent doctor appointments and hospital visits, which also helps in better management of their expenses and stress.
Wearable healthcare devices let the doctors devote all their attention to their patients without even spending too much time. Features like alerting mechanisms and wireless data transfers notify your healthcare practitioner or hospital. So, there is always the option to take proactive measures if the situation demands.
Wearable personal healthcare devices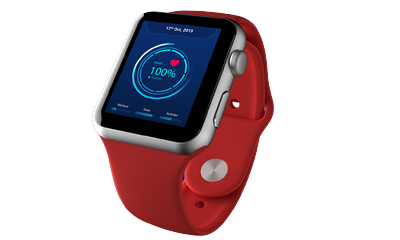 Wearable healthcare technology includes a wide range of devices, which can be put into three major categories.
In terms of application, three subcategories exist, that is, uses for home healthcare, remote patient monitoring, and fitness, and sports. Considering the types of wearable devices, there are smart clothing, patches, activity trackers, and smartwatches.
Based on the purpose of use, two subcategories exist, namely, diagnostic and monitoring devices, and therapeutic devices. The former measures your glucose level, pulse, heart rate, blood pressure, and so on, and the latter provides respiratory relief, pump insulin, manages pain, and so on.
Wearable healthcare devices represent a fast-growing area of the market, and many new entrants are coming up every year. However, the top three market players in wearables are FitBit, Xiaomi, and Apple.
Read Also – Wearable App Trends That May Dominate the Business Landscape in the Upcoming Years
Factors leading to the popularity of healthcare wearables
The growing number of smartphone users
Smart sensor integration in consumer devices
An accessible way of getting medical support
Greater control in personal health management
Increased health awareness
Introduction of better devices by top companies
The issues with greater implementation of wearable tech
The devices are still pretty expensive
No common standard
Data security troubles
Interoperability concerns
Leading trends in wearable healthcare devices
The ways in which wearable devices influence personal health are changing, and so is the technology used in these devices. Keeping all that in mind, these Wearable Healthcare Trends come to the forefront.
Expanding the range of wearable devices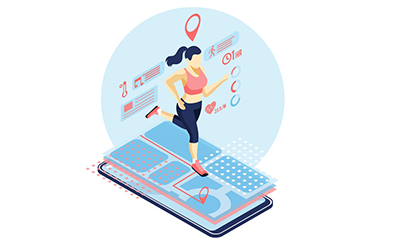 Wearable developers are giving the most attention to wearable glasses, trackers, and smartwatches. In fact, smart implants are also rising in their popularity. Though other wearable devices are seeing lesser development than these, the potential for improvement is immense there also.
The present trend is to come up with more devices for different body parts, so there is an expansion in the range of healthcare wearables. It's not an exaggeration to say that a time will come when people will be able to monitor their entire body through wearable devices.
Wearable devices are getting smaller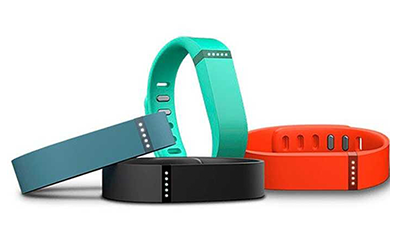 Wearables were clunky and big initially, and that discouraged most customers from buying them. The biggest trend now is to bring down the size of the device and make it either imperceptible or fashionable. Many devices are made in a way that they can be worn as accessories on different body parts, and others are so small that they aren't even visible on the body or under the clothes.
The aim of the trend is to deliver devices that are lightweight and compact and at the same time, affordable and agile for every user out there. The companies have understood that smaller devices drive greater user engagement.
Read Also –  Reasons to Employ Virtual Reality Technology at the Workplace
Wearable apps becoming smarter with AI and VR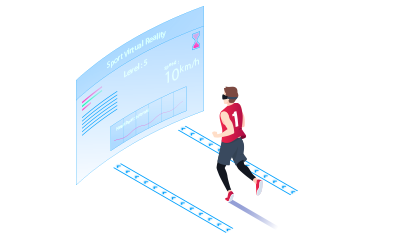 Wearable healthcare application development has been keeping up with the progress of modern technologies. An increasing number of applications are being created using machine learning, artificial intelligence, augmented reality, and virtual reality.
The apps are becoming smarter and performing more work. For example, doctors get reports where results are already there as delivered by the algorithms of machine learning, so there is no need to spend extra time reading papers and researching. It lets them focus on the treatment of patients. Surgeons can now wear VR glasses at the time of operating for seeing X-rays with going anywhere or getting their attention diverted from the work.
Patient-doctor model personalization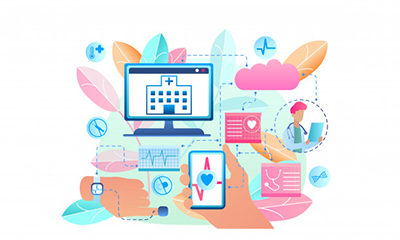 The individuals today do not have the time to miss out on work and stay sick, and they need the fastest possible treatment, which a wearable device can make possible. Huge bulks of data that body sensors collect facilitate personalization of healthcare experiences. In the near future, every patient will get the treatment not just in keeping with the clinical standards and based on average results but rather based on personal conditions and health data.
So, the way of communication for the healthcare practitioners with the patients is changing from generalized to personalize. Patient information is all set to become easily accessible and that will let the practitioners get proper treatment ideas faster.
Read Also – Tips for health care mobile app development that nobody speaks about
Going from a reactive approach to a proactive one
An ounce of prevention is worth a pound of cure, and so said the famous Benjamin Franklin. The statement holds a special value when it comes to healthcare. Wearable devices are shifting the paradigm significantly and changing medicine from reactive to preventive.
Medicine is no longer something that waits for a person to be sick and then delivers treatment, but rather thanks to the wearables, it is now becoming something that is preventing a healthy person from falling sick due to measures taken in time. This shift enabled by wearable devices has reduced healthcare costs for the patients, increased their duration and quality of life, and helped the healthcare professionals to do their job better.