Overview: With the latest innovations in data science, businesses can forge a solid decision-making strategy that brings data and context together, drastically reducing the risk horizon for organizations.
The world has become crazier with decision intelligence solutions by paving the way for many enterprises to overcome the risks associated with their businesses. The design, modeling, alignment, execution, and tracking of decision models and processes is a popular topic that incorporates a variety of decision-making approaches. According to a study, the global decision intelligence market is expected to reach $17.15 billion by the year 2027, up from $9.78 billion in the year 2021. Organizations struggle to make good decisions, and better decision-making and evaluation tools are needed to make business-critical decisions.
Decision intelligence, a major topic in data analytics, aims to assist organizations with enterprise automation, reduce the time to form a decision, and remove the confusion that often comes with change. It is a relatively new topic that has recently gained a lot of interest in the industry, especially as the COVID-19 outbreak continues to complicate businesses' ability to make the correct decision. According to a study, by 2023, more than 33% of big firms will have used decision intelligence, including decision modeling. Organizations reach a new level of data-driven decision-making by combining innovative ways of connecting with and operating on essential business data.
What is Decision Intelligence?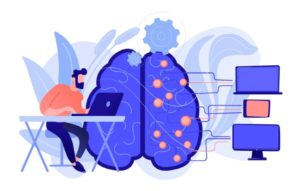 Decision intelligence assists in making the right decision by implementing a variety of techniques. Machine intelligence is being utilized to build and align decision processes and models in this new business. Decision intelligence is the control and assistance of descriptive and predictive decisions. This is why big data processing can boost the value of the information and make the decision-making process go faster. Decision intelligence also reduces the risk of making a bad choice.
How does decision intelligence work?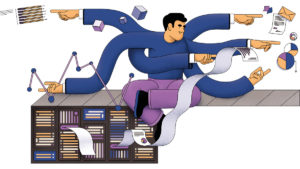 Decision intelligence follows a five-step process, similar to how humans make decisions.
Observe: Models gather data from various sources, including transactional and historical data.
Model: Models can analyze numerous choices based on present capabilities by evaluating outcomes.
Investigate: Models begin to see a picture of possible outcomes as they filter through data.
Execute: The choice has already been made. The necessary steps have been taken.
Contextualize: This step generates a list of possible responses while considering that the situation is complex.
These decision models utilize one of three types:
Human Decision: Machines are only capable of visualizing and transmitting data. Only people can make choices.
Hybrid Decisions: Humans and machines collaborate to conclude. Machines can offer suggestions or take action based on the task.
Machine Decisions: Machines make decisions independently and leave with no explanations for why.
Read Also – The power of Predictive Analysis: Sailing through the rough seas!

Why should enterprises use decision intelligence?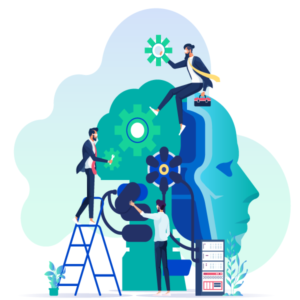 Business process automation that utilizes these models reaps various benefits from decision intelligence. The most important is to minimize the time it takes a company to make a choice. Choice-making becomes more complex as firms grow, including hundreds of individuals, dozens of departments and locations, various chains of command, and cross-border needs. Making a decision can take an incredible amount of time. Slow decisions will lead businesses to lose time and money. Businesses can also reduce risk by balancing the need for quick decisions with the need to make the best ones.
Machines process data quickly and can handle more at once, minimizing the risk of unexpected outcomes and increasing reliability. Machines can also assist in the reduction of human decision-making errors. A preference for one method over another may lead an organization to choose one strategy over another, despite accumulating evidence that it is ineffective. Some of the traps people get into when making machines can avoid decisions.
Read Also – How a well-implemented Data Analytics Strategy can transform your Enterprise?

Which sectors have started using decision intelligence?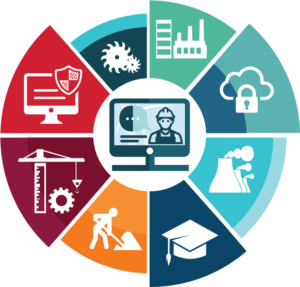 Decision intelligence is being used in various industries to minimize decision time and risk. More companies are approaching the same decision. As decision-making gets easier, even enterprise-level actions lose bulk and risk. Companies can react quickly to match demand and become more disaster-resistant.
A company developed superior supply and demand forecasting models with the help of leading tech consulting firms, potentially saving hundreds of hours of maintenance time and demonstrating proof of concept.
A few years ago, many companies made news when they sold Decision Intelligence, which was meant to improve fraud detection and eliminate fake denials. With the help of data analytics solutions and services, banking institutions gained more control over deciding whether transactions were still fraudulent due to the approach, which increased customers' trust.
One of the most well-known instances of decision intelligence is the recommendation engine. Online movie sites use algorithms to analyze user activity to make selecting among thousands of alternatives easier, increasing CLV and retaining users on the platform.
Customer-facing industries are under increased pressure to move quickly, respond to trends, and reduce friction at retail contact points. A grocery store business was able to drive revenue-generating activities efficiently and swiftly after investing heavily in AI, including intelligence.
Decision intelligence can help with marketing and the operation and maintenance of global, complex networks. When a company realized that home routers could manage greater connections, they boosted the advertised speeds. Sales soared considerably as a result.
A transportation company saved millions of miles and improved driver retention by using decision intelligence. Since driving and training are two of the most expensive recurring transportation expenses, the ROI was millions.
Read Also – Being agile with Big Data: Overcoming major data preparation challenges and optimizing the pipeline

What are the benefits offered by decision intelligence for enterprises?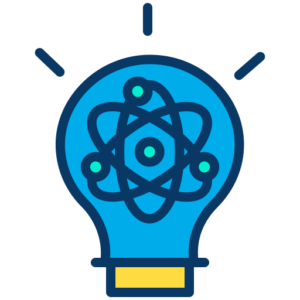 While many companies believe that data-driven decision-making will help them grow, only a small fraction of them achieve the end goal. Businesses must accurately examine existing data with advanced predictive analytics, make forecasts, and select the best solution to obtain a competitive advantage. AI could dig deeper into the data collection, uncovering hidden patterns and defects that could impact the final result.
Only a few businesses are happy with how quickly they make decisions. Others admit to wasting too much time attempting to make the best choice, which isn't always the best choice. Artificial intelligence decision-making systems can quickly process large amounts of data using enterprise data analytics to complete tasks as quickly and easily as possible.
Multiple problem-solving options:
When one of the parameters of an AI-powered decision-making system is changed, it can reveal various distinct outcomes. This feature offered by the top IT consulting firm can help the business choose the best option from various options while keeping its existing goals and growth strategy in consideration.
Mistakes and biases elimination:
There are many different forms of biases that might affect the outcomes of business decisions. Decision intelligence allows firms to avoid them because a well-designed algorithm offered by data engineering companies looks accurately at the existing data completely.
Read Also – Top Open-Source Big Data Tools For Data Analysis You Must Try In 2021
Wrapping Up:
Decision intelligence technology is in high demand and has stormed the market recently. Professional data scientists may help firms achieve this goal by using data and analytics and this new technology to help them make better decisions. Enterprises may not only reap the full benefits of data-driven decision-making but also use the widest possible range of relevant facts when making decisions. Enterprises that want to make quick decisions and take their business to the next level could contact the world's best enterprise software development company to obtain a top-notch decision intelligence solution with high-end features at a low cost to outperform the rivalry.

How Are Enterprises Minimizing The Risk Horizon With Decision Intelligence?