Overview:

Climate change carried on by human activity is probably the biggest environmental challenge modern society faces. No matter our decisions, its impacts are probably not completely preventable, its influence may be worldwide, and its long-term costs are probably greater than any other environmental concern. To address these challenges, businesses must focus on adopting emerging technologies like 5G, AI, Big data, and cloud computing. Continue reading this blog further to know how the climate change crisis can be approached using the latest technology!
Climate change is one of the challenging phases of the present age. Greenhouse gas concentrations such as carbon dioxide, methane, and nitrous oxide have increased in recent years. These gasses expedite climate change by trapping heat in the atmosphere, resulting in a rise in the global average temperature. According to a study, climate change is proof that the world is heading toward a crisis, and scientists recommend taking immediate action to keep the temperature below 1.5 degrees Celsius. It is not possible to lower greenhouse gas levels without modern technology, and it also requires innovations to limit emissions.
Heat waves, glacier melting, rising sea levels, and storms have all been impacted by climate change. Artificial intelligence (AI), big data, cloud computing, and 5G are excellent climate change mitigation solutions. According to a survey performed in January 2022, more than 56% of Americans believe climate change negatively influences their health. Climate change can be addressed if we change the way we generate, consume, and distribute energy, which must be completely renewable, cost-effective, and adaptive.
How can technology be more sustainable?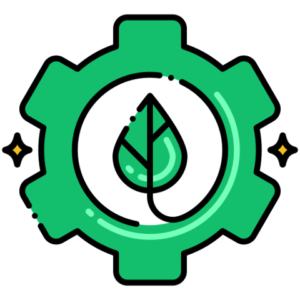 Enterprises and governments have started adopting sustainable practices to run businesses due to the negative impacts of climate change. Many industrial companies are vital to our everyday lives, but they substantially negatively impact climate change. To effectively limit the harmful effects of climate change, we must first understand the scope of the problem. This situation can be overcome by understanding the scope of the problem and using the right technology from custom enterprise software development.
Leveraging technology can help minimize the consequences of climate change by increasing production, efficiency, and cost savings and reducing product waste, chemicals, and resources by measuring, evaluating, and tracking progress. Precision application technology can save water and pesticides on modern farms. Other technologies, such as robotics, drones, and other sensors, can help agricultural businesses become more environmentally sustainable. On the other hand, current technology with web API development can help businesses become more sustainable and lessen the impact of climate change.
What technologies are being used to address climate change?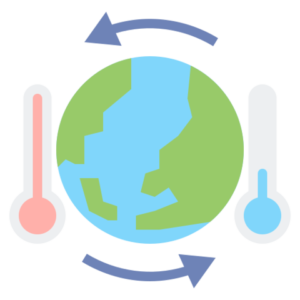 Artificial intelligence can forecast and respond effectively to climate change using advanced data integration, learning algorithms, and sensors. It performs computations, analyses, and decisions to reduce climate change's effects. AI applications can help with the design of energy-efficient buildings and the demand-based integration of solar and wind energy into the grid. It benefits consumers by lowering energy usage by turning off lights when not in use and transferring power from electric vehicles to the grid to fulfill future demands. To maximize energy yield, AI software solutions will be required to predict market behavior and balance operations in real time.
In today's world, big data is very important for gathering enormous amounts of data about climate change for research and development. The use of big data assists in decision making when different climate conditions start approaching to avoid risks. Big data professionals have used this huge data to understand better how the climate system operates and have come up with better safety solutions. Big data analytics has helped collect the details of human-environment interactions based on climate change, data collection gaps, and the absence of longitudinal data. Using these analytics and data visualization makes it possible to address these gaps and assist humans in overcoming these obstacles under various climate conditions.
Enterprises that moved their business applications from on-premises data centers to cloud infrastructure used up to 78% less energy and had a lower carbon footprint. Electricity generated from fossil fuels is an important source of power for a country, but it also emits many greenhouse gasses. Despite its benefits, cloud computing has a huge carbon footprint due to the low cost of electricity. Enterprises with cloud-based storage have increased their use of renewable energy worldwide to battle climate change and provide a safe environment for humanity. Cloud computing solutions are changing the work culture in remote settings and helping the climate revive from unwanted pollution caused by people traveling in vehicles.
5G technology has become more popular for tackling climate change. Technology has not been kind to our climate or humanity in the past, but 5G and the innovations it offers could change that. Combating climate change and making the world a better, healthier place requires energy conservation. The 5G network, climate change technologies, smart meters, and smart energy grids will allow enterprises to monitor better and regulate their energy consumption. 5G solutions from the environmental sustainability consultant also help overcome climate change with positive outcomes such as improved traffic management, smart water management, and 5G-enabled smart buildings.
Read Also – The Food Crisis Is Scary, And We Are Totally Unprepared For It!

How can governments and enterprises reduce their carbon footprints?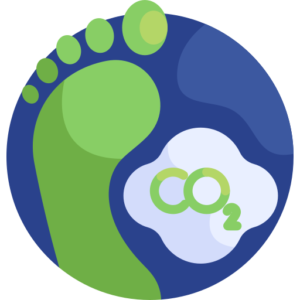 Government and enterprise initiatives can reduce carbon emissions, a legal necessity for all countries. Some of the government and business goals include carbon budgets and limits and the use of carbon levels to ensure that enterprise and policy reviews account for the effects of the climate crisis. Governments and businesses have proposed a deal that binds countries to take immediate action to reduce carbon emissions. Incentives for public and private sector organizations to use energy-saving technologies are also available.
Large energy consumers in public and private sectors can acquire carbon credits for each tonne of carbon they emit under this scheme. Transferring energy efficiency into modern buildings is cost-effective in minimizing global emissions. By implementing innovative green technologies and IoT-connected mobile applications into households, the global carbon footprint can be decreased without the need for major lifestyle changes. Governments and enterprises are working to achieve a zero-waste economy. Waste is reduced, reused, and recycled, with the amount of waste disposed of only as a last option.
For instance, we collaborated with the National Institute of Ocean Technology, India, to identify and understand the abnormal climate patterns that coastal India often witnesses. Our ocean observation system collects data from various points across the ocean and stores it in a common cloud platform where it's processed. Leveraging cross-platform application development, the processed data is then shared across different teams of climate experts, data scientists, analysts, and engineers. This helps the government to understand the drastic changes in climate patterns and enables them to take the necessary actions.
You can also view more of our works and case studies here!
Summing Up:
Modern technology like AI and ML, big data, cloud computing, and 5G has immense potential to bring major changes in the environment from various climate changes that affect people's lives. The government and big companies widely adopt these technologies to reduce greenhouse gas emissions. The world is experiencing a challenging period in reducing greenhouse gas emissions, while enterprises have been working hard to discover the most innovative solutions to address the risks. The time is now for enterprises to act quickly and create more value for their business by adopting green technologies. Many software development companies in the market help businesses achieve their sustainability goals without compromising their business goals.

Why Leveraging Technology Is A Practical Approach To The Climate Change Crisis?