Overview:

Digital transformation strategy has impacted many industries, including retail, to prepare consumers for a hybrid future to balance physical and online shopping. Emerging technologies like artificial intelligence, big data, machine learning, cloud computing, IoTs and 5G have helped transform retail businesses across the globe. It's high time for small and large-scale businesses to stay updated with the current trend in the global market to build their smart stores with the latest technologies to gain more attention from customers. Continue reading this blog to know how these technologies will help reshape your retail business!
The hype for emerging technologies is rapidly growing, and the retail industry has shown an increasing interest in acquiring them to transform their businesses into smart stores. The pandemic has taught consumers how to be prepared for such situations and advance their businesses with the best technologies to assist their customers smartly when they enter your store or make online purchases. The space for exploring technologies is huge, and the right ones will lead you to the best way to empower your retail businesses. Retailers have started to adopt emerging technologies from AI to 5G to build smart stores with a premium look and feel.
Retail industries are revenue-generating firms that have helped many consumers outperform others using the right strategies. Retailers have learned to manage the marketplace's ups and downs for years. According to a study, global retail sales are expected to reach $31.7 trillion by 2025, up from roughly $23.74 trillion in 2020. The rise of emerging technologies was an added advantage that helped scale retail businesses with huge capital and provided customers with the best service to have long relationships with them. Retailers can succeed when they build an efficient and smart operational workflow to deliver products and services on time.
Planogram Analysis in Retail Industry: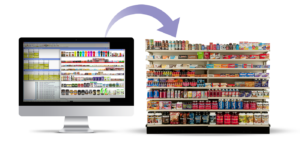 Planograms are considered the best marketing tool that has helped retailers plan and execute on maintaining their product placement in the retail store. The Planogram analysis for the retailers is the best technique to collect information on the product placement and analyze it. It is very popular in the global market today for its efficiency and maximum utilization of the physical space of the retail store. It provides the best practices for retailers to use their aisles, displays, and point-of-sale to attract the customers towards the product when they enter your retail store. This technique plays an extraordinary role in analyzing in-depth data to manage the retail store efficiently.
Planogram Compliance: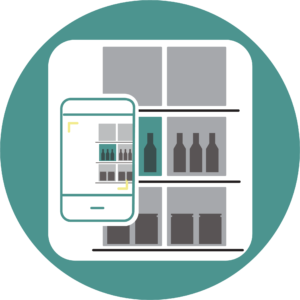 Planogram compliance lets a retailer know how well a planogram is followed during in-store execution, displays, retailing, and product stacking. It benefits retail businesses from inventory depletion, increases revenue, and maximizes space. Even though retailers manage to place the products correctly, data crunching prepares for an overall better system. However, failing to give importance to planogram compliance will affect your business results and sometimes even produce inaccurate data. These are important things for retailers to concentrate on and quickly bring more success to their retail business with the global sustainable consultancy.
Retail industry before and after adopting emerging technologies: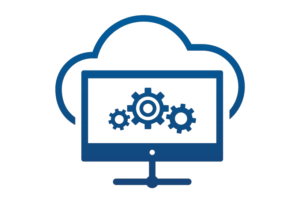 Earlier technologies in the retail industry focused on using bar codes, huge storage space for billing and payment, and point-of-sale equipment. The day-to-day operations in the retail industry were not systematic and looked complex to dealing with product placement. Retailers use this to assist customers in purchasing the products voluntarily. The payment mode for customers who visit the stores used to be either cash or card payment. Big stores struggled to monitor their products since establishment costs were high. These challenges were addressed by digital transformation services using emerging technologies that transformed the growth of the retail industry and improved the customer shopping experience.
Now emerging technologies are becoming more popular among retailers for developing a powerful "smart" retail store that attracts customers with more interest and excitement to purchase the products. Planograms have leveraged the power of AI to better assist retailers in using the shelf space wisely and boosting their sales. Big data analytics for planograms has helped retail businesses in analyzing data and decision-making to improve their performance. Also, the cloud consultant has fused technologies like cloud with planogram analysis to benefit retailers, further optimizing the space and enabling easy access to share online, flawless communication with teams, and ensuring the activities are compliant.
Read Also – How Are Enterprises Minimizing The Risk Horizon With Decision Intelligence?

Custom enterprise software solutions powered by machine learning and planograms help manage the collected data of customer behavior, product details, and stock refilling with better algorithms to monitor and manage the tasks efficiently. Edge computing powered by 5G technology offers the best network speed to establish seamless communication channels that keep the customers engaged during shopping, increasing the retail business's sales growth. IoT-connected apps implemented in retail shops have a clear vision to monitor the products in retail stores and detect the product shortage to notify the retailers and take proper action on time to meet the customer's requirements. These technologies, along with planogram analysis and data visualization, have helped the retail industry go smart to give the best shopping experience for customers while they step into your store.
We collaborated with a big FMCG giant that operates work in more than 150 countries. Our client needed a central digital system capable of collecting, analyzing, and evaluating the brand's retail visibility. We have also noticed our clients facing a few challenges like product placement, stock management, unorganized data, multichannel approach, and managing workforce efficiency. Sales would increase if the retail industry received more attention because it is one of the client's primary sales channels.
We provided our clients with the best planogram analysis solution incorporated with emerging technologies like machine learning and edge computing to address these challenges. With these technologies, we could concentrate on the planogram and shelf presence, gather and analyze data, and apply the most effective sales and marketing tactics. For instance, edge computing and machine learning technology helped us improve product placement by analyzing its decision-making performance.
Our planogram analysis solution with data-driven strategies has impacted clients' businesses with positive outcomes. They could understand the retail operations and effectively manage the unorganized data. This planogram technique ensured that the entire workforce could grasp clients' vision and meet their needs quickly. Our client was able to compete with big players in the global market by managing prices to promote the product. We built an omnipotent channel with a web API to make our client handle their products even when the market period was tough and challenging.
Planogram analysis and emerging technologies like artificial intelligence (AI), big data, cloud computing, and so on have greatly impacted retail businesses' ability to establish smart stores throughout the globe. These technologies are powerful enough to benefit retailers, which include:
Inventory costs have been reduced.
Improved customer satisfaction
Automated inventory control.
It facilitates inventory control.
Keep track of retail business margins.
Improved forecasting
Build good relationships with suppliers.
You can also view more of our works and case studies here!
Future of retail industry with technology: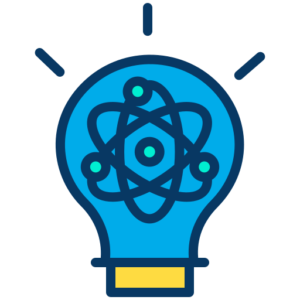 Retail businesses were forced to adopt emerging technologies during the pandemic, which was a great turning point for exploring innovations and ideas for building smart stores. Technology is driving retail businesses with a clear vision and taking up new possibilities to benefit the customers and increase their business capital quickly. In the future, retailers can experience efficiency and operational excellence to deliver the best results and gain customers' attention. Many people are willing to shop online, and a few prefer smart stores for the best shopping experience. Smart retail stores with technology benefit people from personalized interactions, health and safety compliance, in-store shopping assistance, frictionless transactions, and augmented and virtual product exploration. Retailers are now doing deep research and analyzing customer shopping behavior, product placement patterns, inventory tracking, and offering virtual free trials before buying the product.
Read Also – The power of Predictive Analysis: Sailing through the rough seas!

Wrapping Up:
Technology is the driving force for retail businesses to excel in the global market. Many have started to adopt the digital transformation shift to embrace their dream retail business with smart features to gain customers' attention and provide them with the best shopping experience. Planogram analysis and edge computing for retailers are adding more fuel to their smart retail stores to increase their brand popularity, business standards, and modern delivery of service to customers. Enterprises with a big vision and big impact willing to meet the right retail industry expert to direct your next move to increase your retail business sales can register themselves for the live webinar on planogram analysis.

Navigating Through The Retail Space: How Can Tech Make A Difference Here?