Imagine a virtual world where people may live, work, shop, and interact with others from the comfort of their own homes. This is referred to as the metaverse. It wasn't until October 2021, when Facebook changed its name to Meta, that the phrase "metaverse" became popular. The company announced at the time that it intended to invest in technology over the following year in order to achieve its metaverse goal. In 2021, the global metaverse market is expected to be valued at $38.85 billion. This is predicted to increase to $47.48 billion in 2022, then to $678.8 billion in 2030.
The metaverse is seen as the future generation of the internet, as it is where the physical and digital worlds merge. Gaming, online forums, and business meetings in which people engage through a digital facsimile or avatar are just a few examples. According to Bloomberg research and data from Newzoo, IDC, PWC, Statista, and Two Circles, the diversity in the Metaverse industry may be valued at $783.3 billion in 2024, up from $478.7 billion in 2020, implying a CAGR of 13.1%. We have the potential to help construct the metaverse with DEI from the outset, as firms like Meta are beginning to think about diversity, equality, and inclusion (DEI). 
Metaverse: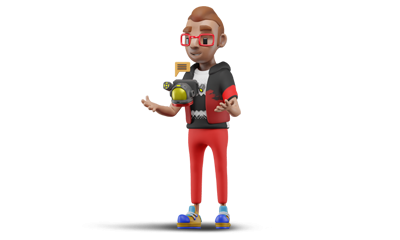 The metaverse will change how we communicate. With today's internet, we usually communicate with others via staring at displays. However, in the metaverse, we will be able to share three-dimensionally the same spaces. Handling the intricate issues of DEI in technology, especially on a global scale, is undeniably tough. In this new digital world, where we may express ourselves as imagined characters that don't exist in real life, users should be able to build avatars that seem the most like their real-life counterparts. Starting with the individuals who are developing the metaverse is one approach to making it more varied and inclusive in the digital world. 
How can Metaverse Inclusivity represent our culture and identity?
The metaverse inclusivity will mimic the real world in terms of sociological and cultural norms. We must make certain that problems that exist in the real world do not appear in the virtual world. Instead, Metaverse should be improved to address these shortcomings and make it more user-friendly. Enterprises also want assurance that their information will not be misused or used against us.
Another innovative aspect of the Metaverse is that people will have two cultural profiles: one that is their "real" profile and another that is their "virtual" one. If you do so, Metaverse will be easier to use. Moving from the actual to the virtual world, and vice versa will be a snap with Metaverse. 
How inclusivity is fueling the Metaverse for the long run?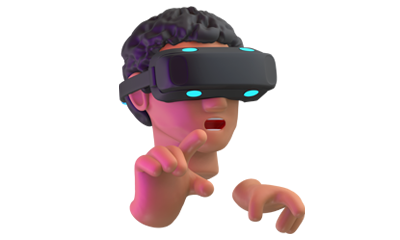 Raising Important Questions:
If we want to work toward an inclusive metaverse, we need to ask the right questions about what inclusion in immersive experiences looks like. Exploring metaverse-related issues from many perspectives. Researchers will examine the history of information technology roadblocks and offer suggestions for overcoming them. 
Creating varied talent networks: 
Diverse individuals should not just be consumers of the metaverse; they should also be its architects and creators. To do so, we need to increase the diversity of people working in the IT industry, particularly in disciplines like artificial intelligence (AI), gaming, virtual reality (VR), and augmented reality (AR). 
Taking down language barriers:
People will feel more connected to one another if they are able to communicate, work, or produce art in their preferred language. They'll also be able to contact billions of people throughout the world right away, regardless of their favorite language. Imagine how much of a difference that would make in our lives. These prospects drive our long-term efforts to create new translation technologies that will allow producers and consumers to participate equitably in the metaverse in additional languages and reach people in far-flung corners of the globe. 
Increasing access for users and creators: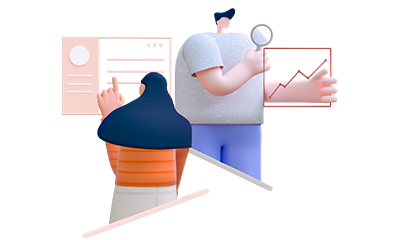 People won't need a headset to participate in the metaverse. Participants will be able to engage through a variety of access points using any device, including mobile phones. Allowing creators from all backgrounds to join is also vital. Hundreds of thousands of artists in 190 countries are already utilizing Meta based apps and platforms to create immersive experiences.
Providing a variety of choices for self-expression:
The diversity of the actual world should be reflected in metaverse representations. Meta avatars now include new face forms and assistance devices for people with disabilities, such as cochlear implants, over-the-ear hearing aids, and wheelchairs. This year, new options will be available to give people even more ways to express themselves. 
What are the advantages of Metaverse?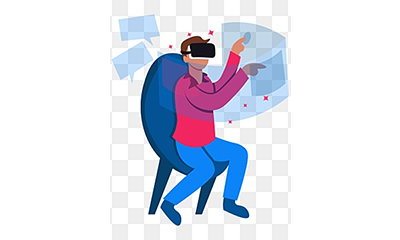 The development and deployment of creative applications that would alter how people use the internet and other digital communication technologies is the metaverse's major advantage. The concept will result in new value-creating digital goods and services with practical applications, similar to Web 2.0 and social media's benefits. 
Beyond Web 2.0, Social Media Expansion:
A platform based on the metaverse will allow for a more immersive experience by fostering a sense of presence. To make digital communication and interaction more lifelike, businesses are combining virtual reality with augmented reality. In terms of social media, metaverse apps focus on creating and sharing digital content or material that is a far cry from conventional text, photos, and videos, and it's a step beyond Web 2.0. The graphic content of these items is greater. In addition, the users themselves become the content.
Innovative communication for Education and Work:
Work-from-home agreements and remote work, commonly known as telecommuting, have become popular ways for businesses to keep their doors open and staff employed. Even educational institutions have been forced to embrace technology and services to offer remote or distant learning due to constraints in face-to-face interactions.
Imagine being in a virtual workplace or lecture hall, able to see about and move around in 360-degrees while engaging with life-like avatars of the other participants, rather than seeing them on a computer screen and conversing through microphones and speakers.  
New Business and Marketing Opportunities: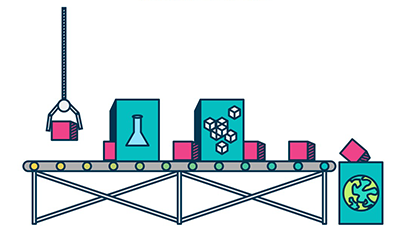 The worth of social media platforms has paved the way for the growth of a new marketing branch, social media marketing, as well as a specialized type of digital marketing. Marketers can create a digital representation of their products or create virtual storefronts that buyers can view and traverse. Interactions between the target market and marketing materials and advertisements will be more immersive. 
Development and Promotion of a Virtual Economy:
In today's digital age, virtual economies may be found. A great example is video gaming. As evidenced through in-game asset acquisition and exchange, internal virtual economies may be found in all interactive video games. The metaverse will serve as a digital marketplace where digital and physical goods, services, and assets, as well as digital assets, may be traded. It's crucial to keep in mind that digital assets have more economic value. 
Summing Up:
The metaverse in inclusivity is the next step in the evolution of technology's role in helping to level the playing field in society. Businesses now have the opportunity to think about and design the type of metaverse they want, based on a multitude of expertise, including various sectors, which has long allowed people to transcend physical borders. Set aside your second thoughts and connect with globally recognized digital transformation services to obtain cost-effective metaverse business solutions to outperform the competition.

Why is inclusivity important for a platform like metaverse?