The next big thing in the worldwide market is IT Staff Augmentation, which allows organizations to hire workers from all over the world. The outsourcing method is used to engage experienced technical people from outside the organization to temporarily or permanently fill available roles in the team. According to the study, 54 % of businesses cited skill shortages, with businesses in 36 of 44 nations finding it more difficult to recruit skilled workers in 2019 than in 2018.
Workers' demands differ depending on geography, gender, and career stage, according to the survey. Many firms can pick and manage applicants in their chosen ways by employing the IT staff augmentation strategy. In essence, the vendor takes care of all organizational and administrative issues, letting the company to focus on its core activities while also interacting with the augmented staff. 
Most frequently asked questions about IT Staff Augmentation:
1. What is Staff Augmentation?
Staff Augmentation is mainly used in the IT industry. It's a type of collaboration that allows businesses to engage the assistance of additional employees to complete a certain activity. For a short or long period of time, these individuals will work as part of the in-house team or independently.
2. What is IT Staff Augmentation?
Technology teams frequently lack the requisite resources, skills, and competences for a variety of reasons. The latter may include a talent scarcity in the local market, the need for particular knowledge, the company's high turnover rate, and so on. Such teams can develop more swiftly with the help of the IT Staff Augmentation approach.
With this IT Staff Augmentation strategy, businesses can find developers, architects, designers, test engineers, business analysts, product managers, project managers, and a range of other skills faster than they could on their own. In addition, development costs are often cheaper, and the quality of work is likely to be greater.
3. How does IT Staff Augmentation work for enterprises?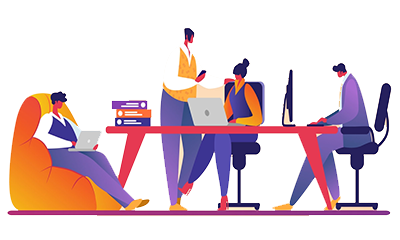 Staff augmentation is used to meet a temporary increase in daily work, for out-of-house specific competencies, or to build a strong in-house team with the help of external workforces hired to get a competitive advantage on the market. Once the clients have decided on the specialists they need, their level of expertise, and the quantity of developers they need, it's time to hunt for IT staffing services that can assist them. 
The more thorough and explicit the job description provided by the client, the more likely it is that the correct IT professionals will be hired swiftly. After getting a list of potential candidates, companies often test them and provide feedback on their outcomes. Interviewing and employing people that fulfill the bulk of your company's qualifications and demands is the final stage.
4. What are the various types of IT Staff Augmentation?
In general, IT staff augmentation takes a variety of forms, depending on the needs and objectives of the large client.
Traditional staffing

– can be used for a variety of projects.

Specialized staffing and consulting

– for those in search of a unique skill set or a specific necessity.

Master vendor staffing

– for bulk-hiring that is cost-effective and quick.

Independent contracting

– In the lack of a definite scope, for quick hiring.

Gig platforms

– for quick hiring and completion of minor tasks

On-demand talent platforms

– for hiring that is extra-quick and simple.
5. What are the benefits of Staff Augmentation?
The benefits of staff augmentation includes:
There will be no infrastructure investment because all employees will be willing to contribute from the start.

Reduced time and money spent on recruitment, which is now completely handled by IT staffing firms.

IT staffing firms can simply select the best worldwide workforce because they are not limited by geography.

A well-organized onboarding process with a high retention rate.

Advanced product development control and the ability to delegate product creation to a larger team.
6. What is the difference between IT Staff Augmentation and Managed Services?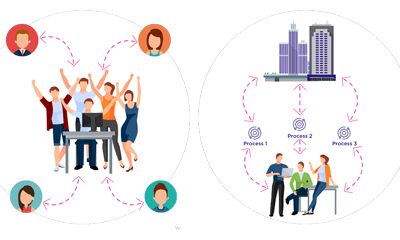 IT Staff Augmentation is essentially a body shopping tactic utilized by product development organizations and very seldom by enterprises, although these services are generally used by corporations. 
Managed services include data backup, system administration, cloud transition, data warehouse, data storage, network security, and others. 
7. What is the difference between IT Staff Augmentation and Outsourcing?
One of the outsourcing models is IT staff augmentation. The latter is more commonly linked with turnkey software development, which occurs when clients employ specialized teams to develop a software solution from start to finish, adhering to the SDLC throughout.
8. How does the IT Staff Augmentation proposal look like?
The following information is included in a conventional IT staff augmentation proposal:
Contractual terms and conditions.

Deliverables and activities that must be completed, as well as a list of tech professionals.

Rates.

Responsibilities in each role.

Statement of Work (SoW).
9. When to use IT Staff Augmentation?
These are just a handful of the key reasons why businesses use the augmentation model, but each one has unquestionably influenced the company's success and future development.
If the company has to increase its staff quickly, additional IT engineering talents are required.

If the in-house staff lacks expertise in cutting-edge technologies such as Big Data, IoT, Machine Learning, AI, and other emerging technologies.

If the company needs to delegate product development and concentrate on project management and control, this is the way to go.

If the company wants to hire the most experienced and well-trained tech personnel from all around the world, this is the place to be.
10. How to avail IT Staff Augmentation services?
Staff augmentation services are available in a number of formats. Let's look at the two most common options. First, working with a recruiting agency is a good place to start. Second, you might collaborate with a software development team that, in most cases, provides outsourcing services. 
The first approach may be a good fit if an agency understands the complexities of IT business, IT startups, and technology advancements. Otherwise, there's a greater probability of employing the incorrect individual. The second option is more superior, as software development companies are well-versed in business. 
Summing Up:
IT staff augmentation is a cost-effective and efficient technique to quickly replace in-house developers with well-trained, experienced developers while also boosting the company's performance. Connect with the globally renowned IT staff augmentation services to empower diverse enterprises with the most creative solutions and sophisticated techniques by staying abreast of the newest IT trends.

IT Staff Augmentation: 10 Frequently Asked Questions and Answers