Overview: IoT and data analytics have been used in the corporate world, enhancing every industry from marketing to manufacturing. The amount of data available in analytics programs can considerably increase with the advancement of smartphone technology. Still, the Internet of Things (IoT) is expected to bring this data flow to previously unheard-of heights. Continue reading this blog to know how IoT and Data Analytics will benefit your enterprise growth!
Enterprises and consumers have struggled with the rise of technology. Big data analytics and IoT combine to offer useful information and improve a range of sectors. The additional data the IoT delivers may enable organizations to produce real-time insights that assist them in the here and now. Still, IoT for enterprise growth also helps them to predict future business trends. The acceptance and deployment of IoT and data analytics technologies will only grow exponentially, with these being the top technologies anticipated to influence various enterprises across the globe.
Data analytics and the IoT are becoming increasingly crucial parts of many organizations' data-driven transformation initiatives. Enterprises that have embraced IoT are already enjoying benefits, including increased equipment maintenance, improved inventory management, and enhanced operational procedures. According to a study, by 2022, it is anticipated that the IoT analytics industry will have grown to over $18 billion. Any enterprise that wants to make the most of all the connections should prioritize developing an analytics strategy for the IoT.
What is IoT Analytics?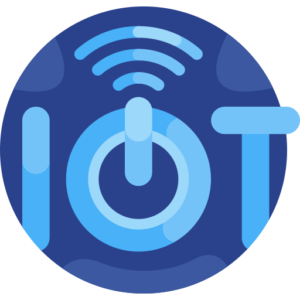 IoT analytics is a process for analyzing data that evaluates the large volume of data gathered from IoT-connected mobile apps. It analyzes enormous amounts of data and extracts insights that can help business operations. Numerous sensors are used in weather stations, delivery vehicles, manufacturing infrastructure, smart meters, and other types of machinery to gather data. IoT analytics can make a difference in this situation, even if they can be complex to build and implement. Data integration becomes rather challenging in this situation.
Why IoT and Data Analytics for enterprise growth?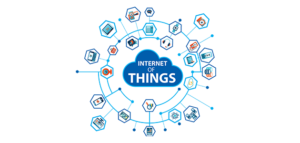 IoT with data analytics is a great idea to simplify and enhance every area of your business's operations. The data generated by the IoT ecosystem has the potential to identify current obstacles and point out areas where changes may be needed to improve productivity. IoT analysis enables your team to perform more efficiently. Decision-making is improved since IoT integrated app solutions for enterprise gives the organization more visibility and control. Having data at your fingertips allows you to form crucial decisions more quickly.
You can improve your offerings and provide a better service by scaling your enterprise in response to changing client demands and market trends. Automation can lower operating expenses by better-utilizing resources. The removal of operational constraints from the traditional process can also lead to the creation of new revenue sources with ease. IoT and data analytics from data science consulting firms ensure fast and accurate problem identification. Enterprises can look at their purchasing patterns and histories to provide the greatest customer experience.
Read Also – How Are Enterprises Minimizing The Risk Horizon With Decision Intelligence?

We recently collaborated with our client, the world's best food and beverage industry. It was their first entry into the pet food industry, requiring the best product to monitor the pet's physical condition closely. They faced several challenges, from addressing nutrition guidelines, finding accurate physiological changes, extracting complex data, and lack of innovation and tech to meet the R&D standards.
Our team of experts thoroughly analyzed the challenges and needs of the client. We offered them the best IoT-enabled sensors embedded on pets' collars for extracting high-quality data, building mobile apps to bridge the gap between sensors and the cloud to access complex data, and leveraging cloud platforms to store data and easily access big data analytics tools. It helped to extract useful insights from the cloud platform for better decision-making with the accumulated data.
We ensured to provide our clients with the best IoT-integrated pet monitoring system to meet their business goals, and in a short period, they evolved into one of the top brands in the market. Our team of professionals is open to various challenges to the customers and ready to provide customized IoT solutions based on your business requirements to stay ahead in the global market.
You can also view more of our works and case studies here!
IoT and Data Analytics: How does it amplify your infrastructure?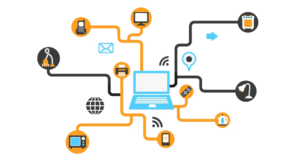 Critical Management Systems:
Large volumes of real-time data can be collected by enterprises using connected IoT devices to help track assets, items, and daily workflow. These insights can also help with real-time supply chain visibility, security, and fraud detection, all of which can improve an organization's operations. Enterprises are further aided in providing intelligent business operations and predictive analytics through analytical solutions based on real-time data and machine learning techniques.
Enterprise Operations on Mobile Platform:
Mobile devices can access real-time information thanks to cross-platform mobile apps integrated with IoT and data analytics solutions. Enterprises and their clients are using this data to make more informed decisions.
Proper Use of Corporate Resources:
Enterprises can receive resource utilization and planning insights by combining IoT with big data analytics solutions. The management of resource allocations that result in optimal performance can be facilitated by predictive planning for enterprises.
Recovery and Disaster Planning:
The usage of IoT in disaster management is one of the largest trends that have the potential to alter the tech market fundamentally. Its real-time data caches make effective monitoring and analysis possible with IoT sensors and warning systems. The disaster management system will help enterprises make important decisions.
Workflow Automation System:
IoT and data analytics have the potential to significantly improve automation, even though it is the primary process in the majority of sectors. Major workplace advancements like remote field-force connectivity may be made possible.
Read Also – Hyperautomation – The Future That Unlocks Automated Potential For Enterprises!

Wrapping Up:
IoT and data analytics have become very popular among enterprises for generating real-time data that helps them to plan and process their operations well based on future trends to compete with others in the global market. Enterprises willing to improve their business processes for a better future can get professional support from top IT consulting companies to avail of an affordable big data analytics solution to stay ahead of the competitive edge.