Businesses in recent times are looking to hire a Bespoke Software Development Company to work on their needs. Quick research on the Internet will provide you with millions of results from different companies which makes businesses a hectic task in choosing the right one.
So, in order to figure out the best one which suits your needs, we have framed a few factors which you can take into consideration. 
Top factors to consider while choosing a Bespoke Software Development Company:
To get started with an ideal company, it is important to have a clear understanding of customized software and its underlying principles. Here is the checklist which will give you an idea if you really need a customized software from an organization.      
What business goals will the customized software will help you to achieve?
What business problems will it solve?
How can a customized software help in enhancing your ROI of your company?
What features and functionality will the software have?
How much time will it take to develop the software?
What is your company's budget and how much you are willing to spend on the software?
According to Good firms, the popular website listing out the enterprises has conducted a survey in eight countries and on 150 IT companies around 53.8% of companies said that sticking to clients continuously changing requirements is one of the significant challenges in the software development process. 
Although projects undergo regular changes in the development process, it happens due to various factors such as lack of clarity, or to put it simply it says you must have a goal in mind before starting the project. This can thereby save and reduce completion time and would avoid multiple redevelopments. 
So, a business should start to consider the following Things to check while choosing a Bespoke Software Development Company:
Trust only international ratings & reviews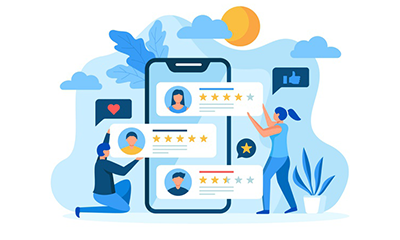 There are specific and special websites that help you to analyze an IT Company and choose the perfect one. Clutch and Good firms are some of the popular examples which offer responsible and reputable rating agencies. There are many conventional filters on those websites which you can sort using various factors such as country, rate per hour, specialization, the total number of employees, etc.
These websites consider the evaluation process seriously. Every review is confirmed via a phone call or validating documents indicating the existence of the solution provider. They also check the credit history, financial strength, legal status, and awards its own verification level in terms of gold, bronze, or silver. If you find a company that satisfies these factors, you can go with them.  
Added, you can also read reviews about them on those websites. It helps you to figure out the quality of work performed, the final results, and customer satisfaction. Companies mostly select positive reviews for their own website. With this, you can choose a custom software development company based on this. 
Read Also – Impact Of RPA & AI In Transforming Agricultural Sectors At Present
Pay attention to the experience of the company & developers in your industry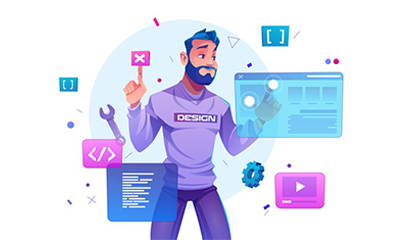 For instance, in some knowledge-intensive industries, it is crucial that the partner has relevant experience in the industry. These include security and data protection, drone software development, or the energy industry. It will be easier for you to find a common language with such a company and start working on the project instantly. You can also reduce the risks involved with the project delivery time, costs, and quality of the final product.
Similarly, the same applies to the availability of the necessary equipment. For example, developing software for network routers. It requires equipment, a certificate of employee qualifications, and experience. There is no point in hiring a supplier who doesn't have all these. You can study the complete business portfolio or even ask employees about their experience with also the work performed and the present problems they have solved in the industry.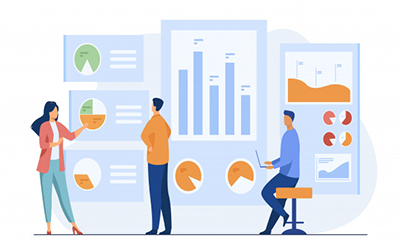 Before choosing a company, it is good to practice knowing the company well. For this, you should take a close look at the company website, their team, their expertise in the domain, the technology they would work on, and the previous projects they have completed. 
The technology check is the most crucial thing as it shed some light on their capabilities to complete tasks. Furthermore, it would help if you also looked at the company's social media channel, as you can find the customer feedback and keep it in mind while making any decision. Added, you can also read their blogs to get updated about their technical knowledge. 
Read Also – Undiscovered Benefits of Bespoke Software Development for Enterprises
Taking help from your network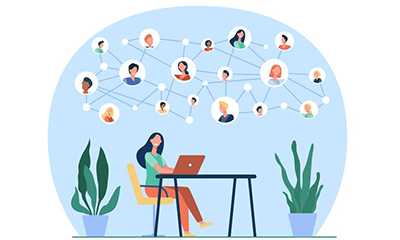 Speak to your peers to get references about the Bespoke Software Development Company. This is one of the best ways to gain honest feedback before engaging with any vendor. So, here are a few things while talking to some experienced professionals in your network:
Will the company offer you clear communication?

Will the project undergo redevelopment phases?

Did the company complete the project within the defined time frame?

Did they exceed the budget?

Did they offer customer support post-delivery of the service?
Eliminating communication barriers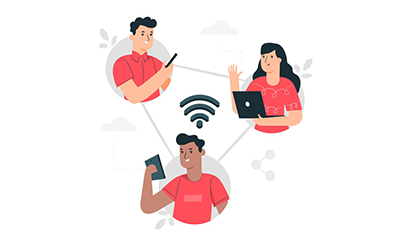 In order to check for hassle-free communication, make sure:
Get to know the team better.

Listen to their ideas and convey your thoughts to them.

Even if you hold back a perspective, it may sound insignificant.   
Also, when you work via an outsourcing or offshoring model, it is important that you have no language carrier. However, such problems are rare nowadays. All employees who interact with clients are fluent in English.                                                                                                     
Many offshore companies that are trusted even by corporations are located in various time zones. For example, you may have your own in-house developers and you may decide to add specialists to your team. Under such conditions, a different time zone is even more beneficial for you. 
If you are a startup and hiring a Custom Software Development Company, then ensure you don't have any communication challenges. Many companies organize their work in such a way that there are at least 4 hours of total working time with the client.
Read Also –  Tried & Tested Tips on Mobile App Security
Reviewing Technology Stack of the organization and choose wisely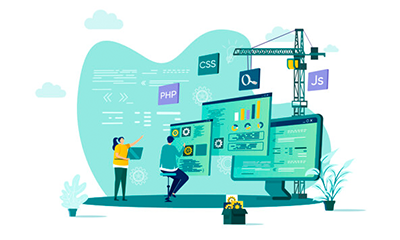 Based on your discussions with the solution provider, ensure they can develop the software as per your needs. Always provide preference to a company that makes use of robust, cutting-edge, and secure tools & technologies. Added, ensure your thoughts are clear on the tech stack that you require in the product. 
Also, you can check if they provide innovative ideas and also have desired experience in using various technologies which you have decided for! A Software Development Life Cycle (SDLC) defines all the phases of your product or software development. An experienced company would offer SDLC by highlighting best practices. 
Pricing is more important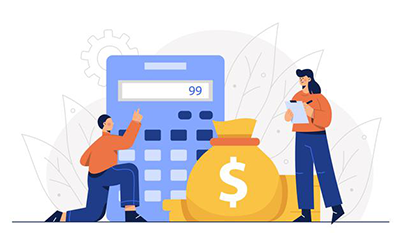 While choosing the best bespoke software development firm, it is wise to go for a cost-effective solution. Cost is a better way to shortlist the vendors that are offering the best value in budget. Remember a high price doesn't always ensure a quality product while a low price doesn't mean a degraded product as people view it.
Also, your product's timely delivery should be your priority by integrating the business demanding features. Added, Keep in mind that testing and debugging (if any) when defining project completion timelines. 
Read Also –  Security Issues App Developers Need To Deal With While Developing a Mobile App
Conclusion:
If you are a business owner looking for hiring a company offering high-end Enterprise Software Development Services with the required customization, you can have this checklist of factors and choose the one which can suit you perfectly.

Bespoke Software Development Company