Top 50 KPIs and Metrics that Matter the Most for your Mobile App
Getting the mobile applications designed and deployed is only the beginning of the journey that is filled with challenges to achieve success. Accomplishing the success of a mobile app and gauging it are few of the inevitable goals of Mobile App Development Companies. Effectively maximizing your app's revenue depends on proper analysis of the mobile app's success. Performance measurement of mobile apps is enabled by tracking their crucial metrics and Key Performance Indicators (KPIs). The success of this process relies on diligently tracking information, while avoiding complexities as far as possible.
Significance of Key Performance Indicators in Modern Mobile App Eco System
With myriad mobile apps being designed and implemented in various industries, it becomes the onus of the Mobile App Development Companies to ensure that each app they develop achieves the intended objectives. Mobile technology has been found to help businesses and organizations to deliver content, improve sales and attract attention wherever required. In the pursuit of such intended goals, your results can only be as good as the user experience that is offered by the app.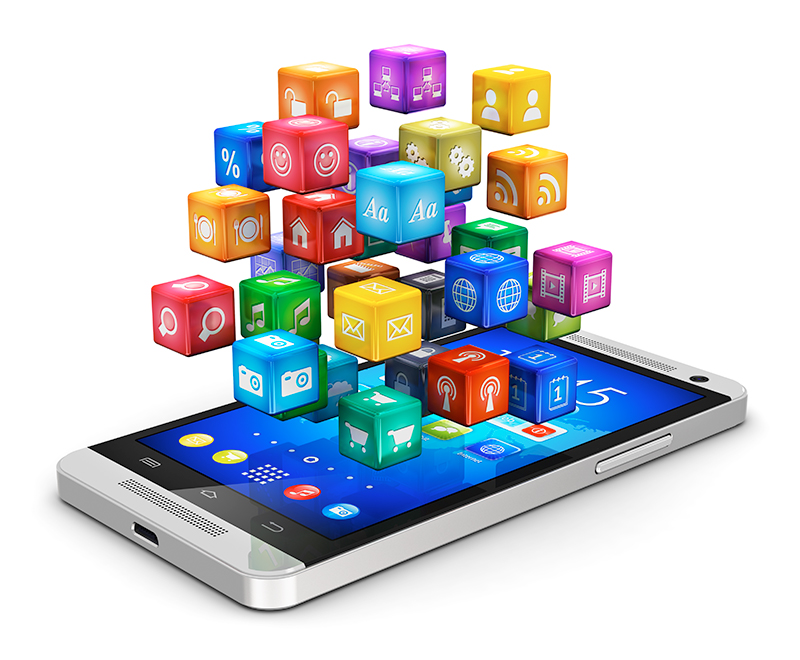 It becomes essential that entrepreneurs and mobile app development companies keep looking for ways of improving user experience on a constant basis. Here's where choosing and tracking relevant KPIs becomes crucial to gather valuable data about where improvement is possible. KPIs and metrics play a vital role in collecting data and acting on that for ensuring that your mobile app reaches the targeted audience, is accepted and serves its purpose. KPIs help evaluate apps, thus enable attraction and attention of all stakeholders.
The Role Played by KPIs and Metrics in the Use of Mobile App Contemporary Business Setting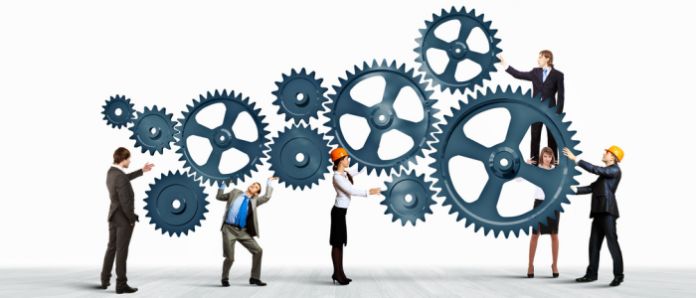 In mobile app development and implementation in the current business scenario, KPIs and metrics are useful in measuring the performance of the products, brands, or the company as a whole that they represent.  As is famous in the business domain, "what gets measured gets managed." The following are a few factors accomplished by using KPIs and Metrics:
A broad and clear understanding of the current position of a business can be discerned from KPIs and Metrics
An organization's progress toward its key objectives can be understood
The success of a product or business can be evaluated
Business owners are assisted in realizing their position and the what factors are required to be improved
List of KPIs and Metrics That Developers and Marketers Must be Aware of
 Installations: Apps that struggle to get installed are rarely given another chance by users. Issues in installation must be avoided.
App Downloads: Determining an app's popularity is through measuring the number of time it gets downloaded.
Uninstallation: While for varied reasons your app may get uninstalled, it is prudent to collect details about the specific reason for it being uninstalled.
Subscriptions: Keeping track of all signups, subscriptions and unsubscriptions is essential.
Registrations: As it figuratively shows that users are in fact buying your product, registration is another factor that needs to be gauged.
Crashes and Glitches: Although apps are susceptible to glitches and crashes, these must not be frequent. Minimizing crashes and arranging customer reviews is essential to ensure better user experience while achieving good retention rate.
Growth Rate: Tracking rate of growth is essential as it helps understand how a business that uses an app grows and facilitates its growth.
Upgrades: Keeping tabs on which premium packages customers prefer and how long they take for upgrading is necessary.
Rate of Retention: Gaining back those who have once chosen to uninstall your app is necessary, but it can only be done when you are able to recognize why they left first.
App Session: Another indicator of how many users are following your app while describing the app's popularity, digitally generating how many sessions users create is important.
Length of Session: The time users spent on your app, session length, is relational to uninstalls and number of crashes; it is essential to keep track of session length for achieving desired actions performed by users.
Session Depth: Study of number of interactions per session helps understand how the app content could be improved.
Session Interval: Time taken between each session is a KPI that depicts how your app fares among users.
Average Pages per Session: The higher the number of URLs or unique pages that users hit during a visit, the better it will be for the app.
Active Users: Daily Gauging the number of daily users reflects the growth of an app.
Monthly Active Users: Certain apps are required to be used less frequently by their nature- such as financial apps. It is important to measure this KPI as well.
Brand Awareness: Brand Awareness: Analyzing the brand's diversity is crucial, as more awareness of brands translates to profit.
Social Media Shares: Number of shares – how many times an app is being recommended or shared denotes the popularity.
Churn Rate: Rate at which users are seen to leave your app helps in arriving at the appropriate updates and improvements.
Per User Revenue: Per User Revenue: The average revenue per app user is indicative of the app's value as a whole.
Time for First Purchase: The time that a user takes to make the first purchase through your app helps understand users' needs better.
TLife Time Value: Total amount of revenue generated by single user helps determine the value of an app.
The important financial App Performance KPIs that influence the success of an app are listed below:
Cost of customer acquisition
Purchases
Cost per acquisition
Effective customer acquisition cost
Lifetime value of customer
Effective cost per mile
Organic conversion rate
Paid conversion rate
Cost per install
Return on investment
App Performance KPIs related to User experience
Devices
Loading time
Carriers
Operating system
Screen resolution / dimension
API latency
Permissions granted
In addition to the above mentioned metrics, mobile app marketing KPIs such as virality and K factor, install source, channel breakdown, geometrics, demographics, behavioral metrics and cohort analysis play important roles in measuring the app's success.
Furthermore, app store optimization, keywords, reviews and ratings and views to install are other App Performance KPIs that are required to be analyzed diligently in order to achieve the goals of the app.