With the introduction of iPhone in the year 2007 and followed by Android Smartphones that revolutionized the mobile world in the subsequent years, quite a lot has occurred in the mobile technology front. The various versions of Android and iOS have been extensively used across the globe, leaving their mark. Each version having been crafted with care to ensure that the software proved to be better with each update, there's no wonder in the users' expectations and demands multiplying along with time and progress in technology. Mobile Application Development Companies are in constant need to meet changing tastes and increasing demands from customers.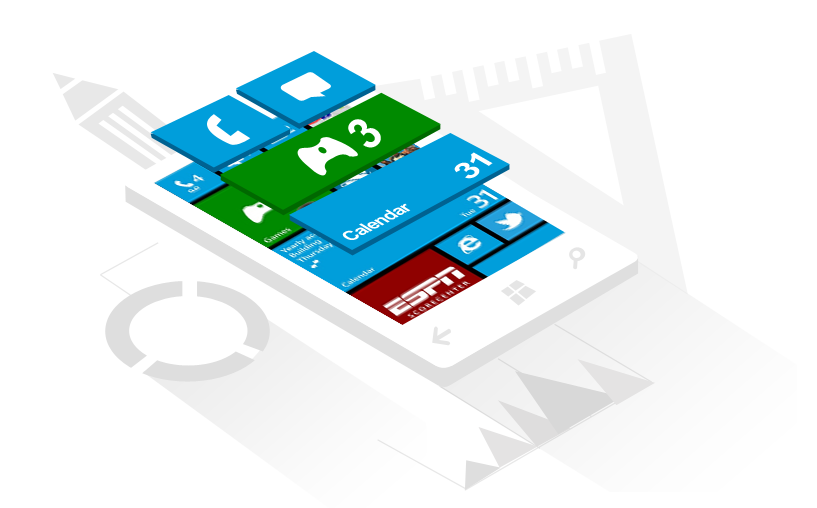 The Role of Mobile Application Development Companies in the Contemporary World
No wonder that Smartphones are now an inseparable and inherent part of the common man in the modern world. The device that once helped communication between users now offers umpteen services and opportunities to users, thanks to the exponentially growing mobile device usage and technology and dedicated service provided by global Mobile Application Development Companies.
It has become essential for entrepreneurs and business organizations to have a close watch over what users expect and how their usage pattern keeps changing with time. Global competition, need for staying focused on customer needs, and the need for keeping ahead of competition are a few factors that necessitate Mobile Application Developers to diligently analyze ways to evolve innovative approach of mobile app development.
Major Mobile App Development Trends That are Expected to Revolutionize Future Mobile Device Use
Virtual and Augmented Reality: Not just on games front, augmented reality finds high penetration in social media as well. Apps such as Instagram and Snapchat prove to be the fastest growing social media platforms that make use of virtual reality and augmented reality. These platforms are growing in an unprecedented manner, thanks to the ability of being highly interactive and engaging. These technologies are certain to boom in future.
Swift – the next gen programming language: Having a host of developer-friendly and new features, Swift 2 is about to gain a lot of attention in the coming years.
Artificial Intelligence and Machine Learning: Artificial intelligence plays a crucial role in mobile applications. AI and machine learning prove to be the solution for reducing operational costs while increasing productivity in several industries, more so in mobile app development.
Micro apps and Enterprise apps: Helping users to streamline, restructure, and manage critical business activities on the go, enterprise apps immensely help users. Micro apps, on the other hand, aim at catering to targeted operations, thus taking less loads. These are expected to grow in a huge manner in future.
Accelerated Pages: As this technology accelerates loading time of pages, accelerated mobile pages are going to make it big in future.
Use of mobile wallet: Development and use of mobile wallet is expected to witness a jump during 2019, thanks to the demand for increased and extensive use. Online purchase activities and online booking are increasing at phenomenal rate; mobile wallets usage will certainly grow in exponential way.
Beacons technology: Although not a new technology, as it lends itself to best used as virtual guide and information source, this technology will find a niche in 2019.
Application Security: Enhancing the security level happens to be one of the constant requirements among mobile app developers. This element of app development will draw great focus in 2019.
Android Instant Apps: Similar to websites and easily accessible with no separate installation, Android instant apps will be one of the buzz words in future.
Other Potential Future Trends that Will Drive Mobile App Development
Internet of Things: Developers will find Internet of Things very effective for providing automation in varied business processes.
M-Commerce is making it big: As more and more number of users choose to go for Apple Pay and Google wallet, and coupled with innovative wearable devices, m-commerce payment facility is going to hit it big in the coming years.
Progressive Web Apps: Performing in a way similar to mobile apps, and not requiring to be installed separately,  progressive web apps can perform well even on low-bandwidth networks and low-spec smartphones. These qualities ensure that these will boom in 2019.
Low-code development: Providing a fast way to build and deploy enterprise-level apps and allowing developers who do not have much coding expertise to build great apps, this is one of the trends that is about to see a boom in 2019.
Wearable devices will impact future technological advancement: Users being drawn toward latest technology, wearables have the potential to become one of the most wanted application development patterns in the near future.
Cloud-based Mobile applications: With space constraint in mobile devices being found to be one of the concerns of modern generation, and cloud being able to offer the best data security, cloud mobile cloud traffic is expected to increase as high as 90%.
Factors that Define and Determine the Future Trends in Mobile App Development
Developers need modern and sophisticated tools as well as trends for building great apps. Among the myriad factors that influence the success of mobile apps, it is essential that developers need to have a deep insight about latest mobile app development.
There's no business today that doesn't make use of mobile apps. Successful branding and earning reputation depend to a great extent on being able to come up with the perfect mobile app that exactly depicts your business objectives while enabling users to smoothly access and order your services and products.
Importance of Analyzing and Understanding the Mobile App Development Trends
Trends, although changing year on year, are indicative of customer preferences and if followed closely, are the route to business success. Staying with latest trends and making necessary tweaks to your business through an appropriate mobile app helps developers to keep abreast of competition.
Mobile apps are the current buzz words and are expected to have an impact on business in the foreseeable future as well. Hence it is imperative that mobile app development companies clearly understand the future trends and move in the necessary direction to face the challenges and fulfill market requirements!
Looking for a top-notch mobile app development company ? Reach us for any queries or any app Development needs.
Email ID : bd@w2ssolutions.com / Contact Number: +91 73387 73388